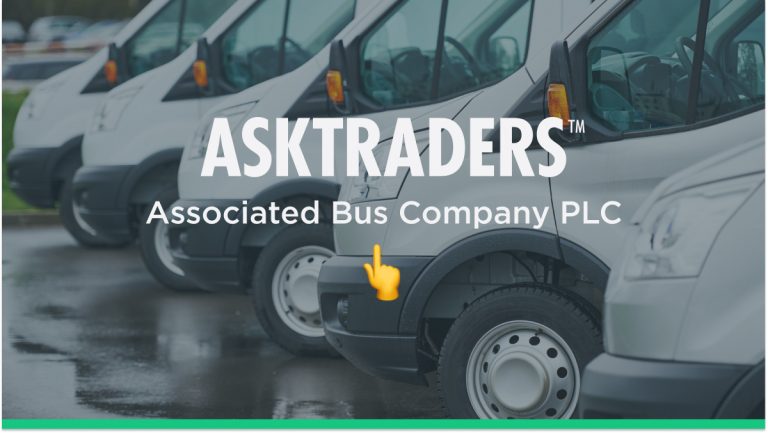 In recent years, Associated Bus Company PLC achieved several industrial awards including one for the "Best Transported in Nigeria), awarded by the Chartered Institute of Transport, amongst others.
Associated Bus Company PLC has operations based inside and outside of Nigeria, carried out by a portfolio of modern vehicles with luxurious lounge terminals that are spread across Lagos, Aba, Owerri, Abuja, and several others.
Associated Bus Company PLC is associated with its trademark Reindeer, an embodiment of strength, speed, and a characteristic movement in herds, signifying all that the company stands for. Associated Bus Company PLC offer a luxury bus service that is compliant with all international standards, with its services tailor-made for distinguished travellers to and from the region.
Associated Bus Company PLC's equity stocks are for sale online on the Nigerian Stock Exchange (NGX) under the stock symbol ABCTRANS. Today, Associated Bus Company PLC forms part of the Services Sector and Road Transport Sub-sector.
Associated Bus Company PLC Performance
The current share price for Associated Bus Company PLC stocks is 0.33 NGN [2021/09/20] and the company has a total market capitalization of 547 million NGN, with a P/E ratio of 1.94 NGN and earnings per share of 0.17 NGN, and a total of 1.66 billion shares outstanding.
An analysis of the financial performance data for Associated Bus Company PLC for the second quarter of 2021, which ended in June, showed profits of 357.32 million NGN, with revenues to the value of 1,670.34 million NGN and an operating income of 17.23 million NGN.
The net income before taxation that Associated Bus Company PLC reported for the quarter was 63.27 million NGN, decreased to (24.82) million NGN. Associated Bus Company PLC's diluted net income was (94.81) million NGN and the diluted EPS, excluding ExtraOrd Items, was (0.06) NGN, and diluted normalized EPS of (0.06) NGN.
Associated Bus Company PLC reported steady financial performance and decent profits within the period, investors who want to buy or sell ABCTRANS stocks can expect solid dividends and earnings in quarters to come.
During an analysis on the live chart of ABCTRANS, analysts were able to forecast that the transport sector will improve as there is continued effort to open economies in combination with increasing vaccination efforts against Covid-19.
In August, NGX closed on a negative and the benchmark index (ASI) subsequently decreased by 5 basis points. However, the market breadth closed positive as it was led by 25 gainers and 15 losers, topped by ABCTRANS at the end of the session.
On this specific trading day, ABCTRANS stock value decreased by 8.33%, closing at 0.33 NGN at the end of the trading session. This sparked uncertainty and fear in investors from which Associated Bus Company PLC has yet to recover.
Whether Associated Bus Company PLC can recover its share value and recover investor confidence is yet to be seen with the end of the third quarter of 2021 looming closer.
Highlights of Associated Bus Company PLC in 2021
Associated Bus Company PLC started the year with a share price of 0.38 NGN, but it has since lost 12.2% off this price valuation, which has ranked it 133rd on the NGX according to year-to-date performance.
Investors who wanted to buy or sell ABCTRANS stocks were concerned about the stocks, and this resulted in further declines of 8.33% in the stock value of ABCTRANS from August to date, with Associated Bus Company PLC the 73rd most-traded company on the NGX.
The past three months have shown that ABCTRANS achieved a total trading volume of 14.9 million shares, executed in 397 deals, at a value of 5.2 million NGN over the period. There was an average of 236,783 shares per trading session and ABCTRANS experienced an all-time high of 2.59 million in July.
How to buy Associated Bus Company PLC stocks Step-by-step
The stock market is one of the most attractive financial markets that sees millions of retail investors and traders' participation daily. To buy, sell or trade ABCTRANS stocks, traders and investors can follow these simple steps:
Find the share that you want to purchase, in this case, "ABCTRANS".
Select a forex broker that offers access to the Nigerian Stock Exchange(NGX).
Review the broker's trading conditions, fees, deposit and withdrawal methods, trading platform, customer support, regulation, and other components to ensure that they are aligned with your trading
Open a live trading account with the broker by completing the online application form and providing the necessary documentation to verify the trading
Make your first share purchase through the broker.
Build and diversify your portfolio when you buy more shares.