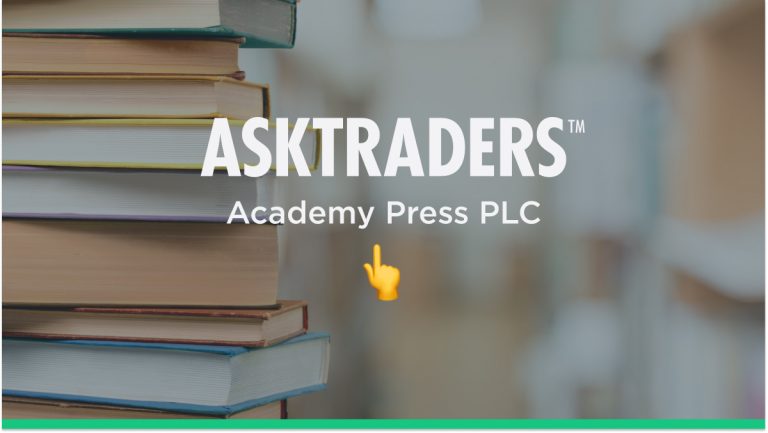 Academy Press PLC is based in the Ilupeju Industrial Estate in Ilupeju, Lagos in Nigeria, where it operates as part of the Consumer Services sector. Academy Press PLC's executive leadership consists of several members including Olubenga Ladpido as the Managing Director and Chief Executive Officer (CEO).
Academy Press PLC Performance
The current share price for Academy Press PLC stocks is 0.39 NGN [2021/09/19] and the company has a total market capitalization of 236 million NGN. The P/E ratio for Academy Press PLC is currently not available and the earnings per share (EPS) or dividend per share is 0.00 NGN, with a total of 605 million shares outstanding.
In an analysis of the financial performance data for 2021 during the second quarter, which ended in June, Academy Press PLC reported revenues of 762.50 million NGN and gross profits to the value of 180.42 million NGN, with an operating income of 26.87 million NGN.
Academy Press PLC reported EPS excluding ExtraOrd items of (0.03) NGN with diluted normalized EPS of (0.03) NGN as well. An analysis of the overall performance of Academy Press PLC, revenues increased by 350.59 million NGN or 85.11% from the previous quarter.
Without a dividend yield, potential investors will find it difficult to calculate their dividends, creating uncertainty about whether they should buy or sell ACADEMY stocks during this time. As per analysis on ACADEMY stocks' live chart, there is a 24.1% increase in stock market performance in the past year, with the forecast that Academy Press PLC will continue to perform well in future.
Highlights of Academy Press PLC in 2021
Academy Press PLC started the year with a share price of 0.30 NGN, and it has since gained 30% on this price valuation which subsequently ranks it 27th on NGX [2021/09/19] in terms of year-to-date performance.
Academy Press PLC is the 88th most-traded stock on NGX [2021/09/19] and during the past three months, ACADEMY has achieved a total trading volume of 5.74 million shares, which were closed in 158 deals, to the value of 2.15 million during the period.
There was an average of 91,167 shares traded in each session and ACADEMY stocks experienced a volume high of 1.22 million on September 13 during this same three-month period.
In the past three months, Academy Press PLC has shown improvements in revenues, and this provides shareholders and prospective investors with much-needed confidence, allowing them to direct their investment decisions when they buy or sell ACADEMY stocks.
These positive changes can be attributed to the return to normal economic activities after the Nigerian economy faced several challenges with the effects of the Covid-19 pandemic, having affected several different sectors and industries in the region.
The forecast for Academy Press PLC is positive, with further improvements that can be expected, with these expected to reflect in the September earnings releases. Changes in working capital for Academy Press PLC recorded for June showed a significant decrease from March, from 348.80 million NGN down to 115.75 million NGN.
The net change in cash was 53.83 million NGN for June where it was 5.68 million NGN for March. There were no cash dividends paid for the period that ended in June. Investors who want to buy or sell ACADEMY stocks can look forward to the potential for dividends from Academy Press PLC, with further improvements expected in the third quarter which ends at the end of September.
The past 10-days of trading have shown that ACADEMY has achieved an average trading volume of between 1,000 and 1.2 million shares, with the highest volumes between September 13 and 14.
How to buy Academy Press PLC stocks Step-by-step
The stock market is one of the most attractive financial markets that sees millions of retail investors and traders' participation daily. To buy, sell or trade ACADEMY stocks, traders and investors can follow these simple steps:
Find the share that you want to purchase, in this case, "ACADEMY".
Select a forex broker that offers access to the Nigerian Stock Exchange(NGX).
Review the broker's trading conditions, fees, deposit and withdrawal methods, trading platform, customer support, regulation, and other components to ensure that they are aligned with your trading
Open a live trading account with the broker by completing the online application form and providing the necessary documentation to verify the trading
Make your first share purchasethrough the broker.
Build and diversify your portfolio when you buy more shares.