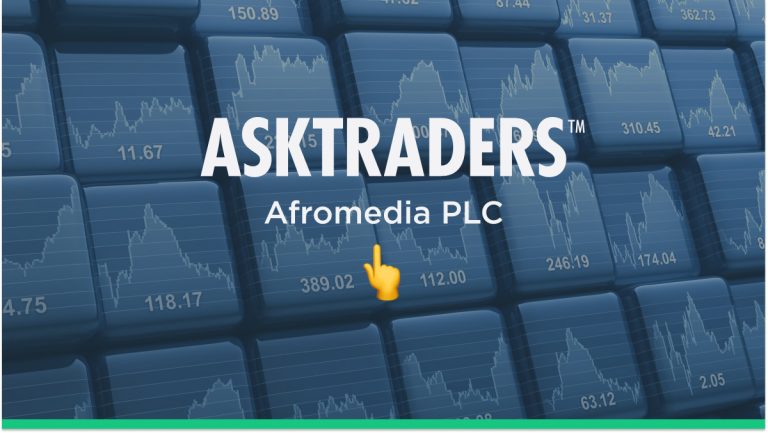 Afromedia PLC's Airport segment consists of the following portfolio of products:
Backlit boxes – which are strategically distributed in airports to provide high visibility for a variety of campaigns.
Electroluminescent structures – which provides some of the best back-lighting, making this display visible day and night.
Ultra-Wave – which are innovative structures that allow for multi-campaign displays where these displays are changed every 2 minutes, effectively attracting traffic.
Dropdown arrows – which are suspended from the ceiling and placed in such a position that the campaign draws more traffic.
Wall drapes – which are mounted on walls, effectively capturing attention from afar.
Afromedia PLC Roadside segment consists of the following:
Lamp Post Banners are perfect for multiple campaign bullet points placed along all major roads.
LED Lamp Poster Banners can display multiple campaign bullet points which are illuminated for effective night-time viewing.
AIT Unipole displays the campaign in a larger format, ensuring that the campaign can be noticed from a distance.
48-sheet structures lightboxes – which feature unique structures that have aluminium fittings, providing the perfect way for campaigns to reach their audience.
Afromedia PLC's equity stocks are for sale online on the Nigerian Stock Exchange (NGX) under the stock symbol AFROMEDIA. Today, Afromedia PLC has an extensive leadership team that consists of Otunba Ireola Olopade as the Group Chief Executive Officer, Ibrahim Isiyaku as the Independent Non-Executive Chairman, and Patrick Osita Nwabunie as the Chief Operating Officer.
Afromedia PLC Performance
The current share price for Afromedia PLC stocks is 0.20 NGN [2021/09/15] it has a total market capitalization of 888 million NGN. The P/E ratio for Afromedia PLC is 2.50 NGN and the earnings per share (EPS) is 0.08 NGN, with a total of 4.44 billion shares outstanding.
In an analysis of the financial performance data for the second quarter of 2021, which ended in June, Afromedia PLC reported revenues of 81.98 million NGN, gross profits of 71.69 million NGN, and operating income of (55.41) million NGN. Afromedia PLC reported net income before taxes of (55.23) million NGN and (53.42) million NGN after taxes had been deducted.
Afromedia PLC recorded a net income of (53.42) million NGN and during analysis on the live chart of AFROMEDIA, it was clear that Afromedia PLC achieved linear financial performance for the year to date.
However, it should be noted that the information on the past few years' performance for Afromedia PLC is not available, which makes it increasingly difficult to determine the forecast on future performance as there is nothing against which it can be compared.
There is currently no news on Afromedia PLC, its forecast and outlook, future developments, or strategic plans. There are many companies and global economies that faced a financial crisis because of the Covid-19 pandemic, with many companies slow to recover as the economy re-opens.
Afromedia PLC is set to report its third-quarter earnings at the end of September, which should shed some light on expectations for profits and subsequent dividends for shareholders.
Highlights of Afromedia PLC in 2021
Afromedia PLC currently has a share price of 0.20 NGN [2021/09/19], and the company is the 105th most-traded stock on the NGX.
During the past three months, AFROMEDIA stocks achieved a total trading volume of 1.01 million shares in 47 transactions, to the value of 202,520 NGN during the period.
The average shares traded in each session was 16,073 and AFROMEDIA achieved an all-time trading volume high of 356,1000 in September during this period.
According to highlights in the financial performance for Afromedia PLC during the second quarter, revenues increased from 65.87 million NGN in March up to 81.98 million NGN, translating to a total increase of 16.11 million NGN, or 24.46%.
While this provides significant performance that can direct the investment decisions of investors who want to buy or sell AFROMEDIA shares, investors are urged to consider these shares based on their investment portfolio and risk tolerance.
How to buy Afromedia PLC stocks Step-by-step
The stock market is one of the most attractive financial markets that sees millions of retail investors and traders' participation daily. To buy, sell or trade AFROMEDIA stocks, traders and investors can follow these simple steps:
Find the share that you want to purchase, in this case, "AFROMEDIA".
Select a forex broker that offers AFROMEDIAto the Nigerian Stock Exchange (NGX).
Review the broker's tradingconditions, fees, deposit and withdrawal methods, trading platform, customer support, regulation, and other components to ensure that they are aligned with your trading
Open a livetrading account with the broker by completing the online application form and providing the necessary documentation to verify the trading
Make your first share purchasethrough the broker.
Build and diversify your portfolio when you buy more shares.