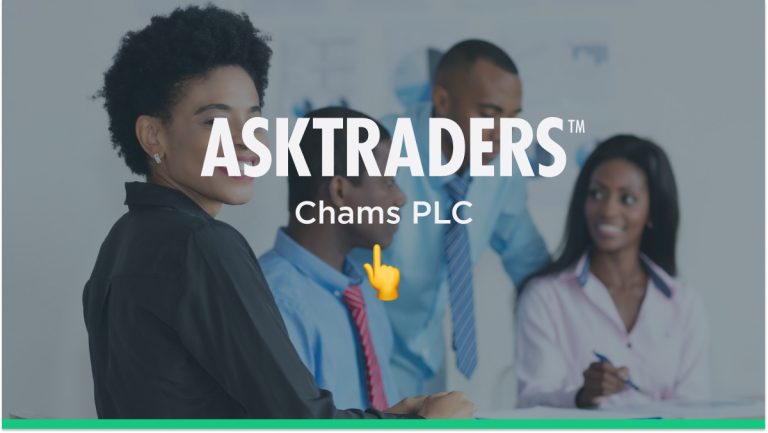 What is Chams PLC?
Chams PLC operates through three main segments namely Identity Management as well as Solutions, Payments, Collections as well as Transactional Systems, and ICT Training.
The Identity Management segment involves Prometric as well as biometrics identification which has a wide variety of applications across several fields such as financial, healthcare, corporate, and other public fields.
The Payments, Collections, and Transactional Systems segment includes building, development, and maintenance of information communication technology (ICT) infrastructures which Chams PLCcovers and provides in Nigeria.
Chams PLCprovides several payment profiles such as ChamsAccess Limited, ChamsSwitch Limited, ChamsMobile Limited, and several more.
Chams PLC was initially established as a simple computer and hardware maintenance provider that evolved into a massive enterprise technology solutions vendor.
Chams PLC has grown over the years and as technologies changed and evolved, the company became a market leader in identity management of public and private institutions such as INEC, NCC, NHIS, PeNCOM, ICAN, the Nigerian AirFORCE, and several others.
Chams PLC is involved in a strategic partnership with the National Identity Management Commission, an agency tasked by the Federal Government of Nigeria to create national identity management schemes that are innovative and robust.
Chams PLC is one of the first companies of its kind to pioneer a payment card scheme (called Valucard) in Nigeria in collaboration with VISA. Chams PLC is licensed by the Central Bank of Nigeria to accommodate ATM deployment and provide POS terminals, mobile payment solutions, and an extensive portfolio of transaction switching services in Nigeria.
Chams PLC's equity stocks are for sale online on the Nigerian Stock Exchange (NGX) under the stock symbol CHAMS. Today, Chams PLC is a pioneer in the field, and it operates in the Technology Sector and the Computer Services Industry.
Chams PLC Performance
The current share price for Chams PLC stocks is 0.21 NGN [2021/09/20]. Chams PLC currently has a total market capitalization of 986 million NGN, with a P/E ratio of 3.00 NGN, earnings per share of 0.07 NGN, and a total of 4.7 billion shares outstanding.
The financial performance data for Chams PLC for the second quarter of 2021, which ended in June, showed that the company achieved profits of 219.29 million NGN and revenues of 980.47 million NGN reported for the quarter, which increased from the 649.46 million NGN that was reported in March.
An analysis of the financial statement for Chams PLC showed that the total operating income for the second quarter was 5.49 million NGN. This increased significantly from the 1.28 million NGN that was reported for the first quarter. The diluted EPS excluding ExtraOrd items was (0.01) NGN with a diluted normalized EPS of (0.01) NGN.
On September 9, NGX sustained a decline for a third consecutive day, and this resulted in the loss of shares to the value of 24.37 billion NGN. The NGX All-share index declined by 0.12%, with Chams PLC losing 4.55%, making it one of the major losers in the trading session, amongst several others.
Despite this, Chams PLC reported stable financial performance and profits for the second quarter, with some clear improvements, which bodes well for investors who want to buy or sell CHAMS stocks in anticipation that they would earn lucrative dividends and returns.
According to an analysis that was performed on the live chart of CHAMS, it is currently difficult to forecast whether CHAMS stocks are set to recover short-term from the losses suffered earlier in September.
Highlights of Chams PLC in 2021
Chams PLC started the year with a share price of 0.23 NGN, but it has since lost 8.7% from this price valuation. This subsequently ranks Chams PLC 111th on NGX in terms of its year-to-date performance.
Chams PLC is the 16th most-traded stock on NGX and an analysis of the trading activities surrounding CHAMS stocks during the past three months showed a total trading volume of 318 million shares, executed in 1,161 deals, with an overall value of 66.5 million NGN.
There was an average of 5.05 million shares traded per session and CHAMS experienced an all-time high of 57.5 million in August, with a low of 141,215 experienced in September.
How to buy Chams PLC stocks Step-by-step
The stock market is one of the most attractive financial markets that sees millions of retail investors and traders' participation daily. To buy, sell or trade CHAMS stocks, traders and investors can follow these simple steps:
Find the share that you want to purchase, in this case, "CHAMS".
Select a forex broker that offers access to the Nigerian Stock Exchange(NGX).
Review the broker's trading conditions, fees, deposit and withdrawal methods, trading platform, customer support, regulation, and other components to ensure that they are aligned with your trading
Open a live trading account with the broker by completing the online application form and providing the necessary documentation to verify the trading
Make your first share purchase through the broker.
Build and diversify your portfolio when you buy more shares.