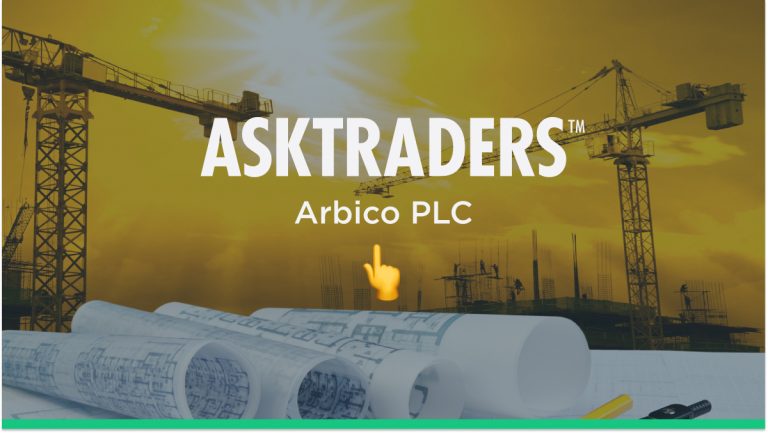 Arbico PLC has an extensive portfolio of activities that consists of:
Construction and civil engineering
The investment in, and operation of, infrastructure
Arbico PLC offers different related services across many sectors in Nigeria including civil and infrastructure, aviation, healthcare, hospitality, and others. Arbico PLC also features a large, impressive portfolio of additional related services that involve:
Preconstruction
Project Management
Development Services
Construction Management
Specialised design and building services
In addition to this, Arbico PLC is also actively involved in the following:
Identification of project objectives and defining criteria
Site Risk Assessments
Implementation of tools to effectively manage identified risks
Design and construction services under a single contract
The analysisof site feasibility
Site acquisition
Project implementation
Arbico PLC's equity stocks are for sale online on the Nigerian Stock Exchange (NGX) under the stock symbol ARBICO. Today, Arbico PLC is headquartered in Lagos, and it falls under the following several sectors:
Architectural, Engineering, and Related Services
Professional, Scientific, and Technical Services
Civil Engineering
Engineering Services
Arbico PLC Performance
The current share price for Arbico PLC stocks is 1.03 NGN [2021/09/19] and the company has a total market capitalization of 153 million NGN, with a P/E ratio of 0.00 NGN and earnings per share of 0.00 NGN, and a total of 149 million shares outstanding.
During an analysis of the financial performance data for Arbico PLC in the first quarter of 2021, which ended in March, it was reported that Arbico PLC achieved profits of 56.6 million NGN, revenues of 836.90 million NGN, and earnings per share of 0.39 NGN.
The non-current assets for Arbico PLC for the quarter were 1,687,336 NGN, with total assets of 9,481,003 NGN.  Arbico PLC reported total non-current liabilities of 1,950,000 NGN and total current liabilities of 9,200,417 NGN.
With regards to its equity for the quarter, Arbico PLC achieved a share capital of 74,250 NGN, a share premium of 141,184 NGN, and retained earnings of (1,057,734) NGN. Arbico PLC's total reserve surplus was 861,934 NGN, with a non-controlling interest of (1,713) NGN.
When the financial performance data for the second quarter of 2021 were analysed at the end of June, Arbico PLC achieved sales to the value of 1,226.672 million NGN, showing an increase from 957.757 million NGN for the same period in 2020.
Arbico PLC reported a net loss of 1,198.649 million which was up from 820,846 million NGN for the same period in 2020. The basic loss per share that Arbico PLC reported from continuing operations was 8.07 NGN as opposed to the 5.53 NGN from the same quarter in 2020.
In half-year sales, Arbico PLC achieved sales with a value of 1,997.850 million NGN, which decreased from 3,154.227 million NGN a year ago. Arbico PLC's net losses for the half-year period were 1,000.707 million NGN compared to a net income of 80.389 million NGN reported in 2020.
Arbico PLC's basic loss per share for the half-year period was 6.74 NGN compared to the basic earnings per share from continued operations of 0.54 NGN during the same period in 2020.
With consistent profits, income, and revenue, and sustained performance, investors who want to buy or sell ARBICO stocks can be assured of decent dividends and returns for this quarter and in quarters to come.
In an analysis on the live chart of ARBICO, analysts could forecast that with the continued return to normal economic activities, Arbico PLC is set to report more lucrative earnings in the third quarter of 2021 which ends in September.
Highlights of Arbico PLC in 2021
Arbico PLC started the year with a share price of 1.03 NGN and Arbico PLC is the 131st most-traded stock on the NGX.
Over the past three months, ARBICO stocks achieved a trading volume of 3,380 shares which were closed in 5 deals, with a combined value of 3,436 NGN over this period and an average of 54 shares traded per session.
ARBICO shares achieved an all-time high in July for the same period, further increasing investor confidence. Arbico PLC reported an increase in sales for the second quarter of 2021 that shows increases from the same period last year.
These factors can be attributed to demand increases as the Nigerian economy returns to normal, with slow recovery from the impacts that the Covid-19 pandemic had on Nigeria and the overall global economy.
With many challenges faced in the industry because of the Covid-19 pandemic, Arbico PLC's forecast looks promising for the remainder of the year, especially where sales, earnings per share, and profits are concerned.
How to buy Arbico PLC stocks Step-by-step
The stock market is one of the most attractive financial markets that sees millions of retail investors and traders' participation daily. To buy, sell or trade ARBICO stocks, traders and investors can follow these simple steps:
Find the share that you want to purchase, in this case, "ARBICO".
Select a forex broker that offers access to the Nigerian Stock Exchange(NGX).
Review the broker's trading conditions, fees, deposit and withdrawal methods, trading platform, customer support, regulation, and other components to ensure that they are aligned with your trading
Open a live trading account with the broker by completing the online application form and providing the necessary documentation to verify the trading
Make your first share purchase through the broker.
Build and diversify your portfolio when you buy more shares.