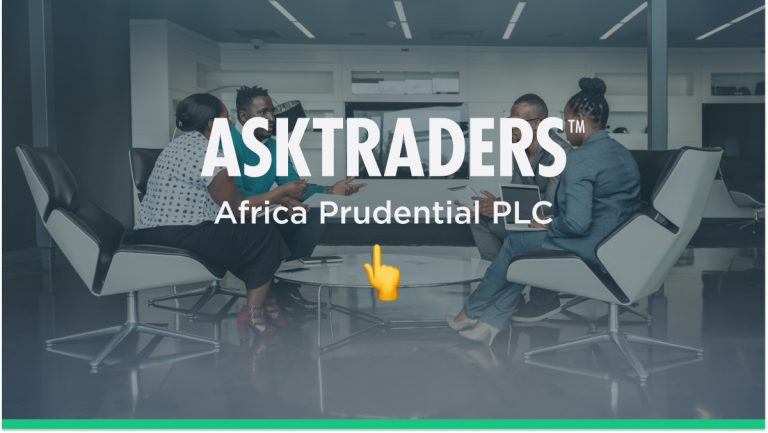 Africa Prudential PLC is the first, and only, Nigerian firm which is a listed registrar on the Nigerian Stock Exchange (NGX), with more than 70 client registers. Africa Prudential PLC earned a wide range of opportunities to participate in an extensive portfolio of offers that consist of Initial Public Offerings (IPOs), rights issues, debentures, and both state and government bonds.
Africa Prudential PLC's equity stocks are for sale online on the Nigerian Stock Exchange (NGX) under the stock symbol AFRIPRUD. Today, Africa Prudential PLC is based in Palmgrove, Lagos, Nigeria, and has an executive leadership team consisting of Obong Idiong as its Managing Director, Chief Executive Officer (CEO), and Executive Director.
Africa Prudential PLC Performance
The current share price for Africa Prudential PLC stocks is 6.20 NGN [2021/09/19] and the company has a total market capitalization of 12.4 billion NGN. The P/E ratio for Africa Prudential PLC is 10.16 NGN and the earnings per share (EPS) is 0.61 NGN, with a total of 2 billion shares outstanding.
In an analysis of the financial performance data for the second quarter of 2021, which ended in June, Africa Prudential PLC reported revenues of 928.33 billion NGN, and an operating income of 521.64 million NGN, ensuring that Africa Prudential PLC achieved lucrative profits for the quarter.
The diluted normalized EPS were 0.72 NGN with diluted EPS that excluded ExtraOrd Items of 0.72 NGN.
An analysis on the live chart of AFRIPRUD showed that Africa Prudential PLC experienced an increase of +41.6% in its year-to-date performance, which makes it one of the most lucrative investments in Nigeria and on NGX.
AFRIPRUD's stock market performance indicates improved performance of +4.13% in the past week to three months, +5.88% in the past six months, +41.6% in the past year, and +0.8% year-to-date which increases investor confidence in AFRIPRUD stocks, especially with the third quarter results looming, expected to be released at the end of September.
Highlights of Africa Prudential PLC in 2021
Africa Prudential PLC started the year with a share price of 6.25 NGN, and it has since lost 0.8% off this price valuation [2021/09/19], which has subsequently ranked it 97th on the NGX where year-to-date performance is concerned.
Africa Prudential PLC is the 39th most-traded share on the NGX and in the past three months, AFRIPRUD has experienced a trading volume of 79.5 million shares which were closed in 2,980 deals, with these deals resulting in a total value of 493 million NGN.
The average traded shares per session were 1.26 million and Africa Prudential PLC reached an all-time high of 6.71 million in trading volume in July. Recently Africa Prudential PLC announced a close partnership with Invest Africa, a leading trade and investment platform active within the African markets.
The purpose behind this specific partnership between Africa Prudential PLC and Invest Africa is in support of developments relating to environmental, societal, and governance standards in Nigeria.
This partnership will emphasise the flagship programme of Invest Arica, specifically involved with business leaders and policymakers assembling once a year to discuss all future investment priorities.
Africa Prudential PLC's managing director plans to enter discussions with the leading figures in risk management, business and law, and finance to outline the reason behind the importance of certain policies for African investors, while simultaneously sharing several strategies.
This will allow leaders in the region to explore different ways in which they can attract and maintain long-term investments that are needed to achieve several sustainable development goals in Africa.
Nigeria has experienced several disproportionate impacts because of the Covid-19 pandemic, with the private sector playing a crucial role in setting the agenda that will allow the region to rebuild from these impacts, returning to normal economic operations.
The latest developments in Africa Prudential PLC's structure and consistent financial performance make it a lucrative investment for prospective investors who want to buy or sell AFRIPRUD shares, with the forecast that they can expect solid dividends and returns in quarters to come.
How to buy Africa Prudential PLC stocks Step-by-step
The stock market is one of the most attractive financial markets that sees millions of retail investors and traders' participation daily. To buy, sell or trade AFRIPRUD stocks, traders and investors can follow these simple steps:
Find the share that you want to purchase, in this case, "AFRIPRUD".
Select a forex broker that offers AFRIPRUD to the Nigerian Stock Exchange (NGX).
Review the broker's trading conditions, fees, deposit and withdrawal methods, trading platform, customer support, regulation, and other components to ensure that they are aligned with your trading
Open a live trading account with the broker by completing the online application form and providing the necessary documentation to verify the trading
Make your first share purchase through the broker.
Build and diversify your portfolio when you buy more shares.