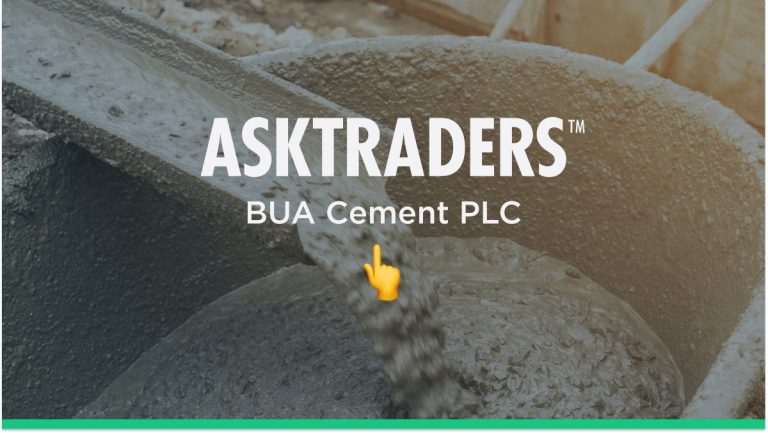 BUA Cement PLC entered the cement market in 2008 after it obtained the necessary licenses from the Nigerian government to import cement amongst several other Nigerian entrepreneurs. The business initially started with floating cement clinkers and the re-gabbing of products before BUA Cement PLC continued to purchase controlling interest.
BUA Cement PLC runs a significant business and has a combined plant capacity of over 11 metric tons annually. BUA Cement PLC takes advantage of its unique market leadership position in regional markets located in the South-East, South-South, and North-West Nigeria, attributable to its strategic location and proximity to major markets in these areas, placing it a step ahead of competitors.
BUA Cement PLC is one of the largest export markets in West Africa, which gives it additional leverage and ensures that it can maintain its extensive product portfolio. Recently, in 2018, BUA Cement PLC facilitated a merger of the Kalambaina Cement plant with the publically-listed CCNN.
This further increased BUA Cement PLC's advantage as the Kalambaina plant has advanced investments in energy infrastructure. This includes a powerplant that supplies electricity and a coal mine that fuels the plant. BUA Cement PLC added an additional production line to existing plans, with a combined production capacity of 6 million tonnes between the combined lines.
BUA Cement PLC's equity stocks are for sale online on the Nigerian Stock Exchange (NGX) under the stock symbol BUACEMENT.
Today, BUA Cement PLC is based in Churchgate, Nigeria where it operates in the Construction – Raw Materials Industry and industrials sector in the region.
BUA Cement PLC Performance
The current share price for BUA Cement PLC stocks is 68.00 NGN [2021/09/20] and the company has a total market capitalization of 2.3 trillion NGN, with a P/E ratio of 0.00 NGN and earnings per share of 0.00 NGN, and a total of 33.9 billion shares outstanding.
BUA Cement PLC's most recent financial performance data were analysed for the second quarter of 2021, and it was found that the company achieved profits of 28,985.84 million NGN, which were down from 29,134.36 million NGN reported for the first quarter that ended in March.
The analysis indicated that BUA Cement PLC achieved revenues to the value of 63,085.11 million NGN, which increased from the 61,192.88 million NGN reported for the first quarter. BUA Cement PLC's operating income for the second quarter was 24,874.68 million NGN alongside a net income of 21,029.37 million NGN.
BUA Cement PLC reported diluted EPS excluding ExtraOrd items of 0.62 NGN with diluted normalized EPS of 0.62 EPS for the second quarter. This financial report showed that BUA Cement PLC experienced steady performance with decent profits, which indicates that investors who want to buy or sell BUACEMENT stocks can anticipate solid dividends and returns.
In a study on the live chart for BUACEMENT stocks, performance for these shares are set to increase with the return of economic activity to normal levels. Analysts currently forecast improved finances for BUA Cement PLC for the remaining quarters.
Highlights of BUA Cement PLC in 2021
BUA Cement PLC started the year with a price of 77.35 NGN, and it has since lost 12.1% of its initial price valuation for the year, subsequently ranking it 130th on the NGX where year-to-date performance was concerned.
BUA Cement PLC is the 77th most-traded stock on the NGX and over a three-month period, BUACEMENT achieved a trading volume of 11.1 million shares executed in 2,201 deals with an overall value of 734 million NGN over the period.
BUACEMENT experienced an all-time high in trading volume of 1.83 million in July, with a low of 1,632 in September, during the same three-month period. Despite this, investor confidence remained stable in BUACEMENT, and stock performance showed an overall increase of 68.7% in the past year.
How to buy BUA Cement PLC stocks Step-by-step
The stock market is one of the most attractive financial markets that sees millions of retail investors and traders' participation daily. To buy, sell or trade BUACEMENT stocks, traders and investors can follow these simple steps:
Find the share that you want to purchase, in this case, "BUACEMENT".
Select a forex broker that offers access to the Nigerian Stock Exchange(NGX).
Review the broker's trading conditions, fees, deposit and withdrawal methods, trading platform, customer support, regulation, and other components to ensure that they are aligned with your trading
Open a live trading account with the broker by completing the online application form and providing the necessary documentation to verify the trading
Make your first share purchase through the broker.
Build and diversify your portfolio when you buy more shares.