The company traded as Nigeria Exchange Insurance Company Limited. The company has been through a series of transformations that have shaped it into what it is today.
In 2003 International Energy Insurance (IEI) was born and this was followed by a major recapitalization, which was needed to meet the challenges of this new direction.
After a successful private placement in 2007 where it raised capital of about N7.7Billion, IEI became a Plc. The company's security is backed by a consortium of local and foreign re-insurers.
Today, International Energy Insurance Plc has a diversified portfolio in more sectors of the value chain and renders the following services, namely motor insurance, burglary or theft insurance, marine insurance, goods in transit insurance, plant and equipment insurance, money insurance, contractors all risks insurance, personal or group accident insurance, workmen's compensation insurance bonds and travel insurance.
This also includes Online Motor Insurance Third Party, Online Autocare Motor Insurance Comprehensive, Comprehensive Motor Insurance and Homecare.
International Energy Insurance's equity stocks are for sale online on the Nigerian Stock Exchange (NGX) under the stock symbol INTENEGINS.
International Energy Insurance Plc has its headquarters in Abuja, Nigeria.
International Energy Insurance Plc forms part of the Insurance (Prop. & Casualty) Industry and the Financials Sector.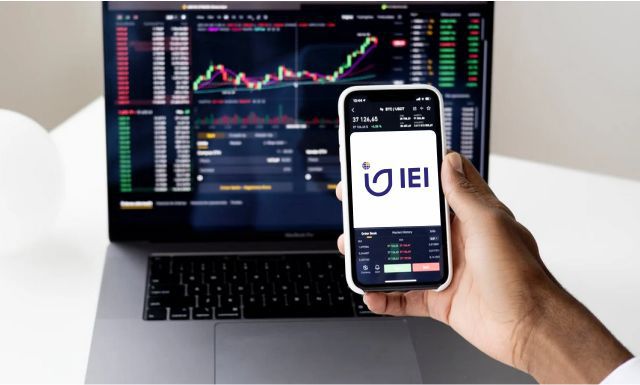 International Energy Insurance Plc Stock Performance
The current price for International Energy Insurance Plc stocks is 0.38 Nigerian Naira (NGN) for the year 2018. Then the company had a total market capitalisation of 488M NGN with a P/E ratio of 0.13 and earnings per share of 2.85 NGN. A total of 1.28B shares were outstanding.
With an increase of earnings per share and consistent profits over a period, investors who want to buy or sell International Energy Insurance Plc stocks can be assured of lucrative dividends and earnings in times to come.
According to an analysis on the live chart of International Energy Insurance, analysts forecast further improved performance with market share growing as trading volumes increased in 2018.
Highlights of International Energy Insurance Plc in 2021
It is not clear if International Energy Insurance Plc have been trading any stocks in 2021 as there is no share price available or any indication that it has gained or lost any percentage in value on its price valuation. No ranking on the NGX where year-to-date performance is concerned could be found.
The last indication of any financial statements on International Energy Insurance Plc website if for 2018.
How to buy International Energy Insurance Plc stocks – Step by Step
The stock market is one of the most attractive financial markets that sees millions of retail investors and traders' participation daily. To buy, sell or trade International Energy Insurance Plc stocks, traders and investors can follow a few simple steps:
Find the share that you want to buy, in this case, "INTENEGINS".
Select a forex broker that offers access to the Nigerian Stock Exchange (NGX).
Review the broker's trading conditions, fees, deposit and withdrawal methods, trading platform, customer support, regulation, and other components to ensure that they are aligned with your trading plan.
Open a live trading account with the broker by completing the online application form and providing the necessary documentation to verify the trading account.
You are now ready to make your first share purchase through the broker.
You can further start to build and diversify your portfolio by buying more shares.