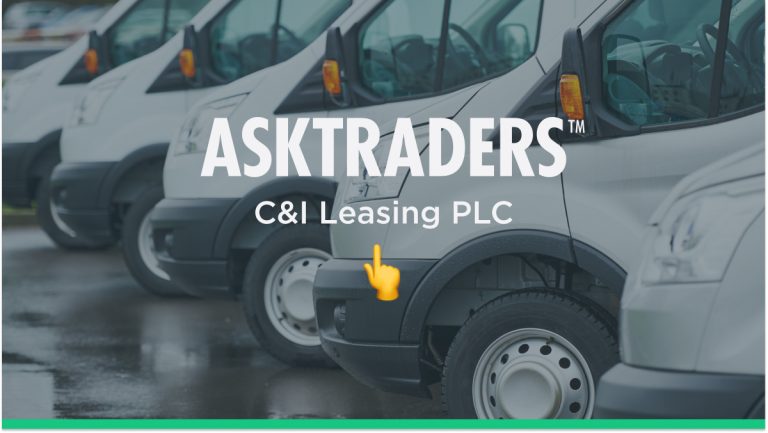 The main business segments that C&I Leasing PLC is involved with can be classified as follows in terms of fleet management, personnel outsourcing, and marine services:
Fleet Management provides car rental services through the Hertz Car Rental franchise, with adequate provision made for fleet management services that include light vehicles and heavy-duty machinery and automobiles.
Personnel Outsourcing offers a portfolio of human resources solutions and consists of personnel management, human resources outsourcing, consultancy, personnel evaluation, and several other components.
Marine Services consists of different marine services to both on- and offshore terminals.
C&I Leasing PLC is known for its native Citracks telematics solutions that use information technology (IT). This allows for remote communication on different assets, and it offers customers innovative solutions which are supported by artificial intelligence-based technology.
C&I Leasing PLC's equity stocks are for sale online on the Nigerian Stock Exchange (NGX) under the stock symbol CILEASING.
Today, C&I Leasing PLC is based in Lekki Phase 1, Nigeria and forms part of the Rental and Leasing Industry and the Consumer Services Sector.
C&I Leasing PLC Performance
The current share price for C&I Leasing PLC stocks is 4.70 NGN [2021/09/20] and the company has a total market capitalization of 3.67 billion NGN, with a P/E ratio of 7.34 NGN and earnings per share of 0.64 NGN, and a total of 782 million shares outstanding.
C&I Leasing PLC's financial performance data for the second quarter of 2021, which ended in June, was analysed and it was found that the company achieved revenues of 4,419.34 million NGN, increasing from 4,023.40 million NGN which was reported for the first quarter that ended in March.
C&I Leasing PLC achieved an operating income of 3,113.05 million NGN, which was up from 2,838.21 million NGN reported for the first quarter. The total operating expense for C&I Leasing PLC was 3,113.05 million NGN and the net income after taxes had been deducted was 46.29 million NGN.
C&I Leasing PLC reported a diluted EPS excluding ExtraOrd items of 0.06 NGN and diluted normalized EPS of 0.02 NGN. Because of the improved revenues and profits that C&I Leasing PLC recorded, investors who want to buy or sell CILEASING stocks can be assured of solid dividends and returns for the period.
An analysis of the live chart for CILEASING stocks showed that performance for these shares is set to increase with the return of economic activity to normal levels. Analysts currently forecast improved finances for C&I Leasing PLC for the remaining quarters.
Highlights of C&I Leasing PLC in 2021
C&I Leasing PLC started the year with a price of 5.20 NGN, but it has since lost 9.62% off this price valuation, which has ranked it 115th on NGX according to year-to-date performance.
C&I Leasing PLC is currently the 61st most-traded stock on NGX and during the past three months, CILEASING experienced trading volumes of 27.2 million shares. This was executed in 173 deals, with a combined value of 128 million NGN over the three months, and with an average of 432,096 shares traded in every session.
CILEASING also achieved a trading volume high of 26.1 million in August during the same period, and in the past year, CILEASING stocks have seen an increase of 17.5% overall, increasing investor confidence in C&I Leasing PLC. The trading volumes over the past 10 days range from 101 to 112,140 shares, showing consistency in trading activities.
C&I Leasing PLC is one of many companies in Nigeria that have had the opportunity to benefit from low performance in the fixed-income market, allowing these companies to raise corporate bonds, with C&I Leasing PLC having raised 10 billion NGN from this.
The 2021 economic outlook forecast revolves around the yields on fixed-income instruments which are anticipated to remain low. This could see many corporate borrowers consider these bonds as suitable sources of capital, allowing them to cover their increasing operation costs.
An additional investment analysis also showed that because of these low-income yields from income securities, many investors are shifting their interest towards corporate bonds.
How to buy C&I Leasing PLC stocks Step-by-step
The stock market is one of the most attractive financial markets that sees millions of retail investors and traders' participation daily. To buy, sell or trade CILEASING stocks, traders and investors can follow these simple steps:
Find the share that you want to purchase, in this case, "CILEASING".
Select a forex broker that offers access to the Nigerian Stock Exchange(NGX).
Review the broker's trading conditions, fees, deposit and withdrawal methods, trading platform, customer support, regulation, and other components to ensure that they are aligned with your trading
Open a live trading account with the broker by completing the online application form and providing the necessary documentation to verify the trading
Make your first share purchase through the broker.
Build and diversify your portfolio when you buy more shares.