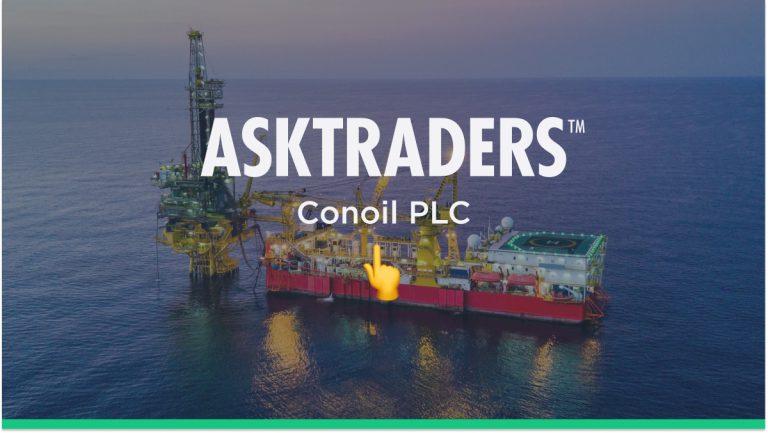 Conoil PLC has a rich history that is traced to 1970 and the company operates through three distinct business segments namely White Products, Lubricants, and Liquefied Petroleum Gas (LPG).
The White Products segment involves the sale of a portfolioof products consisting of premium motor spirits (PMS), aviation turbine kerosene (ATK), dual-purpose kerosene (DPK), low-pour fuel oil (LPFO), and automotive gasoline and grease oil (AGO).
The Lubricants segment includes a portfolioof products such as lubricants transport, lubricants industrial, greases, bitumen, and process oils.
The LPG segment includes bulk liquified petroleum gas and packed liquefied petroleum gas in cylinders and valves.
Conoil PLC's equity stocks are for sale online on the Nigerian Stock Exchange (NGX) under the stock symbol CONOIL. Today, Conoil PLC is based in Marina, Nigeria and it operates in the Oil and Gas Operations industry and the Oil and Gas Sector in Nigeria.
The executive leadership for Conoil PLC includes several members such as Mike Adenuga as the Non-Executive Chairman, Hardeep Kheterpal as the Acting Managing Director and Executive Director, Ismael Salam as the Acting Executive Director for Finance, and several others.
Conoil PLC Performance
The current share price for Conoil PLC stocks is 22.35 NGN [2021/09/20] according to official NGX stock information. Conoil PLC currently has a total market capitalization of 15.5 billion NGN, a P/E ratio of 8.13 NGN, earnings per share (EPS) of 2.75 NGN, and a total of 694 million shares outstanding.
An analysis on the data for second-quarter financial statements for the 2021 financial year indicate that Conoil PLC earned profits of 2,845.65 million NGN, which increased from the 2,356.91 million NGN which was reported for the first quarter that ended March 30.
The total revenue that Conoil PLC reported for the quarter amounted to 34,564.29 million NGN, increasing from the 33,091.64 million NGN which was reported for the previous quarter. Conoil PLC reported an operating income of 1,164.97 million NGN, sowing significant performance from the 678.67 million NGN reported in March.
Conoil PLC's net income after tax deduction was 638.67 million NGN, increasing from the 423.93 million NGN reported for the first quarter, showing significant and strong financial recovery and performance.
The diluted EPS excluding ExtraOrd items was 0.92 NGN, up from 0.61 NGN reported for March, and the diluted normalized EPS was 0.93 NGN, up from 0.62 NGN in March.
The overall financial performance for Conoil PLC between the first and second quarters improved significantly, boding well for investors who buy or sell CONOIL stocks as they can anticipate lucrative dividends as well as returns, with the forecast of continuous improvements in quarters to come.
The improvements that Conoil PLC experienced can be attributed to the continuous return of normal activities after the region suffered from the heavy impacts from the Covid-19 pandemic. Improvements are also attributed to price hikes of Premium Motor Spirits (PMS), amongst several other factors.
The analysis that was performed on the live chart of CONOIL, showed continuous performance with decent increases in stock value with 6.94% for the past three months, 31.1% in six months, 46.6% in the past year, and 7.19% in the year-to-date.
Highlights of Conoil PLC in 2021
Conoil PLC started the year with a share price of 20.85 NGN. It has since gained 7.19% on this price valuation, which subsequently ranks it 52nd on NGX in terms of year-to-date performance.
Conoil PLC is the 87th most-traded stock on NGX and during the past three months, CONOIL achieved trading volumes of 6.21 million shares. These were executed in 1,323 deals to the value of 136 million NGN over the period, with an average of 98,592 shares traded in each session.
During the same period, CONOIL experienced a trading volume all-time high of 695,146 on August 9, with an all-time low of 2,874 experienced on August 27.
Several different NGX-listed Oil and Gas companies in Nigeria have reported half-year results for the period that ended in June. All these companies achieved significant revenue improvements overall because of a hike in prices for Premium Motor Spirits (PMS), amongst several others, boding well for shareholders of these companies.
How to buy Conoil PLC stocks Step-by-step
The stock market is one of the most attractive financial markets that sees millions of retail investors and traders' participation daily. To buy, sell or trade CONOIL stocks, traders and investors can follow these simple steps:
Find the share that you want to purchase, in this case, "CONOIL".
Select a forex broker that offers access to the Nigerian Stock Exchange(NGX).
Review the broker's trading conditions, fees, deposit and withdrawal methods, trading platform, customer support, regulation, and other components to ensure that they are aligned with your trading
Open a live trading account with the broker by completing the online application form and providing the necessary documentation to verify the trading
Make your first share purchase through the broker.
Build and diversify your portfolio when you buy more shares.