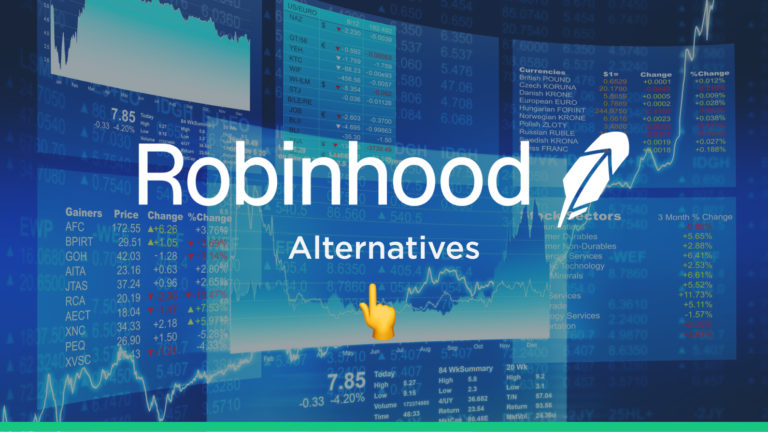 Criticism of online broker Robinhood keeps on coming. The platform that has played a big part in the 'democratisation of trading' has, thanks to the GameStop-Reddit-WallStreetBets situation, seen its reputation take a severe battering.
Robinhood's decision to suspend trading in GameStop and other stocks left unhappy clients calling foul. By removing the retail client buying pressure, the GameStop trade simply fizzled out, leaving many clients nursing considerable losses and serious grievances.
The perception that Robinhood is robbing from the rich to give to the poor, comes from the opponents on the other side of the GameStop trade being big Wall Street hedge funds — some of whom have links to Robinhood and its financiers. The company has strongly rebuffed claims of collusion and the measures could justifiably be put down to protecting client interests. But for many traders, Robinhood has failed the 'smell test'. After being stopped out by their own broker, many angry Robinhood clients are following their gut instinct and looking around for other options. The good news is there are lots of first-rate Robinhood alternatives for them to consider.
eToro
Admiral Markets
IG
CC Trader
Robinhood Competitors
It is important to remember the reasons for the incredible popularity of Robinhood. This review will recap on why the broker built such a strong following in the first place. But as the GameStop collusion still lingers, it's certainly a good time to take a look at the alternatives.
eToro
Like Robinhood, in recent years, eToro has also experienced unprecedented growth in client numbers. The platform now supports more than 13 million customers, many of whom have chosen eToro because of its special blend of self-trading and copy trading.
Using the same account, clients can execute trades to positions in the markets or, for no extra charge, set up to take the trade instructions of others and have those applied to their capital.
The copy trading function is a strong part of the offering. Those traders looking to be followed share extensive details on their strategies so beginners can get a feel for trading just by reviewing what is on offer. Then, after filtering lead-traders by risk appetite, they can track records and markets covered. The trading relationship is set up at the click of a button.
The decision of when to stop copying lies in the hands of the client and relationships can be broken at any time. However, a lot of the relationships can be long-lasting. Not least because copy trading allows account holders to gain exposure to the financial markets but in a more hands-off way.
The user-friendly functionality of the site makes eToro ideal for beginners. Registration takes minutes to complete, which is always a plus-point and the minimum balance requirement is $200.
eToro also offers UK clients the option to trade cryptocurrencies in 'outright' form and non-UK clients can trade it in CFD format as well. This gives them a noticeable advantage over some other brokers which don't offer that range of crypto markets.
Admiral Markets
For more than 19 years, Admiral Markets has been providing a safe and impressive trading service for its clients. The broker provides markets in shares, indices, forex, bonds, ETFs and commodities. It not only offers the ever-popular MetaTrader MT4 and MT5 platforms but the MetaTrader Supreme Edition as well.
There is an appealing range of account types to choose from. The T&Cs vary according to which one you select, but each is designed to provide a best-fit for different types of clients.
The add-on tools at Admiral Markets are impressive. The research and education materials are an ideal resource for beginners. Even more experienced traders sometimes struggle to find the right trade entry and exit points and Admiral Markets help with that by giving clients access to Trading Central, Dow Jones News and Acuity Trading.
IG
The comprehensive service offered by IG has an enduring appeal. The firm can trace its history back to the 1970s and it has remained at the top of the broker short-lists thanks to its appetite for continued innovation.
IG is a true multi-asset broker. There are more than 17,000 markets on offer and the instruments available to trade include:
Equities
Indices
Forex
Commodities
Bonds
Options
Weekend markets aren't supported by most other brokers – they are a popular choice for those who want to avoid gapping risk associated with 24/5 (only) trading
There are also reports on each market, which go into granular detail — ideal for traders who use a fundamental analysis approach.
From a security perspective, IG ticks all the boxes. Its +40-year track record is impressive enough, but the firm has also taken the decision to be regulated by tier-1 regulators around the world.
IG offers the complete package, a fact that gives it a high-standing in the trader community and one that has also won the broker a heap of industry awards. The mobile app is particularly impressive as it includes all-powerful software tools found on the desktop — ideal for those who trade on the go.
A lot of Robinhood's clientele took advantage of the options markets available on that platform. Those looking for an alternative broker that offers options markets will definitely be including IG in their short-list.
The final neat feature about IG is that, depending on your domicile, you might be able to take advantage of the tax breaks that come with spread-betting the markets. IG knows all about spread-betting and can, in fact, be credited with inventing that market.
CCTrader
CCTrader helped pioneer online trading and caters to speculative traders and buy-and-hold investors alike. Its award-winning platform is ideal for beginners but is also powerful enough to cater to more advanced strategies.
The firm is coming up to its 50-year anniversary, which gives an idea of how long it has been providing clients with top-grade services. The broker sector is a very competitive one and CCTrader has prospered by offering a wide range of services, including savings and long-term investment schemes.
Signing up with CCTrader is exceptionally straightforward and the broker also applies a $0 minimum deposit requirement policy. The firm holds a strong position in the equity markets and offers clients the opportunity to trade on more than 40 international exchanges including in the US, Canada and Asia.
CCTrader also provides services to corporations, so retail clients benefit from a trickle-down effect as features designed for institutional investors are also rolled out to smaller accounts.
Customer support is a big thing for CCTrader and it provides 24/5 coverage via telephone, live chat and email. This might make a nice change for Robinhood as the broker never ranked highly in this area and relied on clients being willing to take the rough with the smooth.
How to Choose a Broker
If you're an experienced trader looking for Robinhood alternatives, then it's probably a good time to recap on the selection process. Due diligence might not be everyone's favourite pastime (though for some it is) but staying safe never went out of fashion.
Regulated brokers— All of the above are regulated by tier-1 authorities and are selected based on their trading track record and the viability of their businesses.
Time for change— Selecting a new broker is an opportunity to try new strategies and markets. Signing up to a demo account takes moments to do and can allow you to get a real feel for a broker.
Consider your aims— All of the above brokers are 'good', but finding the best fit for you is important. Shopping around by trying out different accounts might open the door to new opportunities.
Why Robinhood?
As and when the GameStop-Reddit-WallStreetBets situation blows over, many might find themselves being reminded of the initial appeal of Robinhood.
Zeitgeist— Robinhood is a new firm. It follows the classic format of being set up by two house-mates at college who pounced on a neat idea.
Substance — The logic behind that idea is also strong. Robinhood was set up to offer retail clients an institutional-grade trading experience.
Costs — Importantly, Robinhood has a track record of being incredibly aggressive on costs. It's in its DNA.
Usability— No minimum fee for opening an account. Ideal for those who moved to another broker, but miss the special Robinhood magic.
Markets— Robinhood offers a wide range of markets, including crypto.
Lifestyle— The Robinhood app is a large part of the reason the broker was able to revolutionise the sector. It just suits clients who trade from anywhere.
A lot of the current anger directed at Robinhood stems from the broker, up until now, being everything and more for millions of traders. It's perhaps the strength of the attachment that explains the anguish demonstrated by its clients today.
People Who Read This Also Viewed