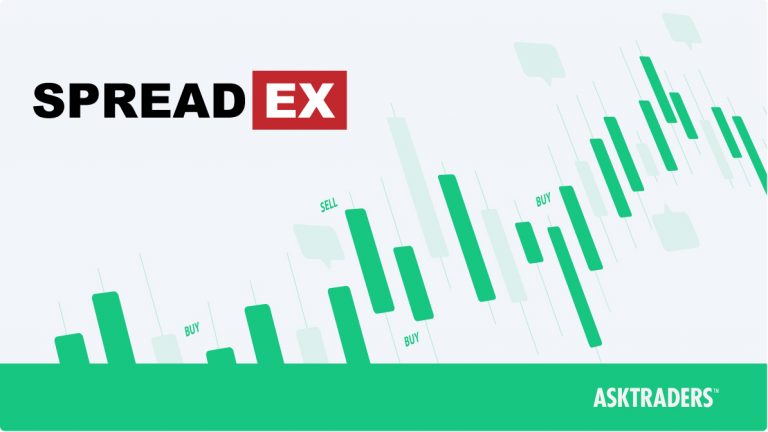 Spreadex is a spread betting service that has been running since 1999. This means that it has over 20 years of experience in the business. It was set up in an attempt to make spread betting easier for customers to take part in. By doing so, Spreadex has managed to become one of the biggest brokers for spread betting in Europe.
Spreadex first moved into the online market in 2006 when it launched its website. It was here that it became known to a wider audience. Spreadex is regulated by the Financial Conduct Authority (FCA) in relation to the spread betting services it offers. For the fixed-odds sports betting services, it is regulated by the UK Gambling Commission (UKGC).
Since its launch, Spreadex has diversified into a number of different areas related to sports betting. Not only does it now offer a full-on spread betting sportsbook, but it also offers a fixed-odds betting service. Here, we take a look at the different services that are on offer at Spreadex. Over the course of this Spreadex review, we attempt to ascertain the overall quality of its service.
Spreadex Review Navigation
#

Forex
| | | | |
| --- | --- | --- | --- |
| Min Deposit | App Support | Max Leverage | Trading Fees |
| £1 | Good | 1:30 | Low |
While the core of Spreadex's business may be in the sports betting space, they also have an extensive financial market offering that includes a good variety of forex pairs. Spreadex offers its users over 60 currency pairs to trade.
When it comes to spreads, they are variable, meaning that they can fluctuate throughout the day depending on volatility. Major currency pairs have very low spreads, while spreads for minor and exotic currency pairs are comparable to most other brokers in the space.
Here are the lowest possible spreads for some of the major pairs:
AUD/USD 0.6 pips
EUR/USD 0.6 pips
GBP/USD 0.9 pips
USD/CAD 1.3 pips
USD/JPY 0.7 pips
Forex Futures
Spreadex also offers traders the ability to trade forex futures. There are 12 different forex futures pairs you can trade, including major and minor pairs as well as the US dollar index (DXY).
While you will find the spread to be wider on the futures pairs, these are in line with other brokers who offer forex futures.
It is important to note that all forex and forex futures trades are CFDs and so you will not own the underlying asset.
Trading forex on Spreadex offers traders the ability to trade a wide range of currency pairs with competitive spreads.
#1

CFDs
| | | | |
| --- | --- | --- | --- |
| Min Deposit | App Support | Max Leverage | Trading Fees |
| £1 | Good | 1:20 | Mid |
Spreadex has an extensive range of CFDs to choose from including indices, shares, forex pairs, commodities, bonds and interest rates, ETF's, options and cryptocurrencies. In total, there are over 10,000 instruments available to trade.
The platform offers a plethora of tools to use such as technical indicators to use on charts, weekly and daily market updates, and an up to date news calendar.
As per ESMA rules, Spreadex offers max leverage of 30:1 on major forex pairs, 20:1 on minor pairs, major indices and gold, 10:1 on minor indices, 5:1 on shares and 2:1 on cryptocurrencies.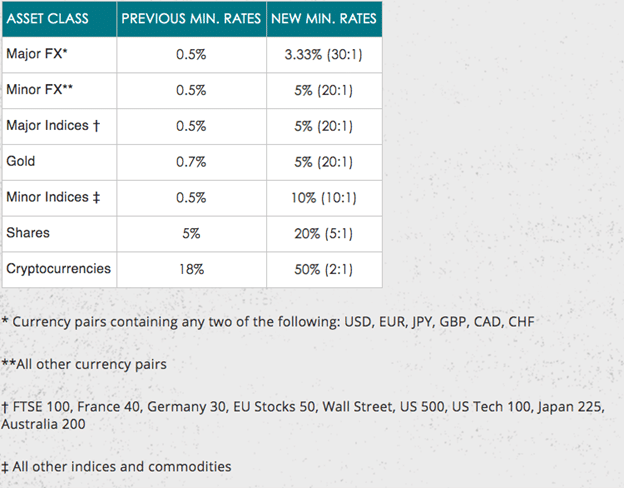 Spreads, as with forex pairs, are competitive and are variable depending on the instrument you want to trade, while there are no inactivity fees, minimum deposit requirements, joining fees, or any obligations to trade a specific amount. The majority of brokers will charge an inactivity fee, however, Spreadex stands out from the crowd on this issue.
The one downside to the platform is that there is no demo account available to practice trading.
Stock CFDs
There are thousands of different stocks available to trade on Spreadex with no extra fees involved. Users can trade shares from the UK, Europe, America and Asia, while there is also the ability to trade stocks from London's Alternative Investment Market (AIM).
We do not doubt that traders will be able to find the stock they are looking for. They can also filter out specific stocks depending on the country it is based in.
As mentioned previously, there are no commissions when trading stock CFDs, but there is a funding charge when holding positions through the close of the relative exchange. You can find out more about Spreadex's funding charges here.
What did our traders think after reviewing the key criteria?
Fees
There are two different sets of fees at Spreadex, with differences between the sports and financial markets.
With all markets apart from shares, the fee is simply the spread between the buy and sell price.
For shares, there is an interest rate charge applied to the total value of your stock. This is typically 1.25%, though it can increase to 1.5% when dealing with smaller stocks and those with less liquidity.
Account types
There aren't specific account types at Spreadex, so it's a one-stop-shop for all traders looking to give the platform a try.
Platforms
There are three different ways to use Spreadex on mobile devices. This is pretty much the standard for the industry and ensures that Spreadex is keeping up with any potential competitors. In this Spreadex review, we have covered each of the different ways so that you can make the right choice for your situation.
While the mobile browser does not technically count as an app, it does offer users the ability to use Spreadex on their mobile device if they do not have the space to download the app. The mobile browser site is very similar to the standard desktop version, but it does cut down what is instantly available on the front page. This is to make sure that the site is optimised to work efficiently on smaller screens with less processing power. While putting together this Spreadex review, we found that the mobile site was able to carry out everything that the desktop site could do. However, in some instances, it did take a little more effort to find the market you were looking for.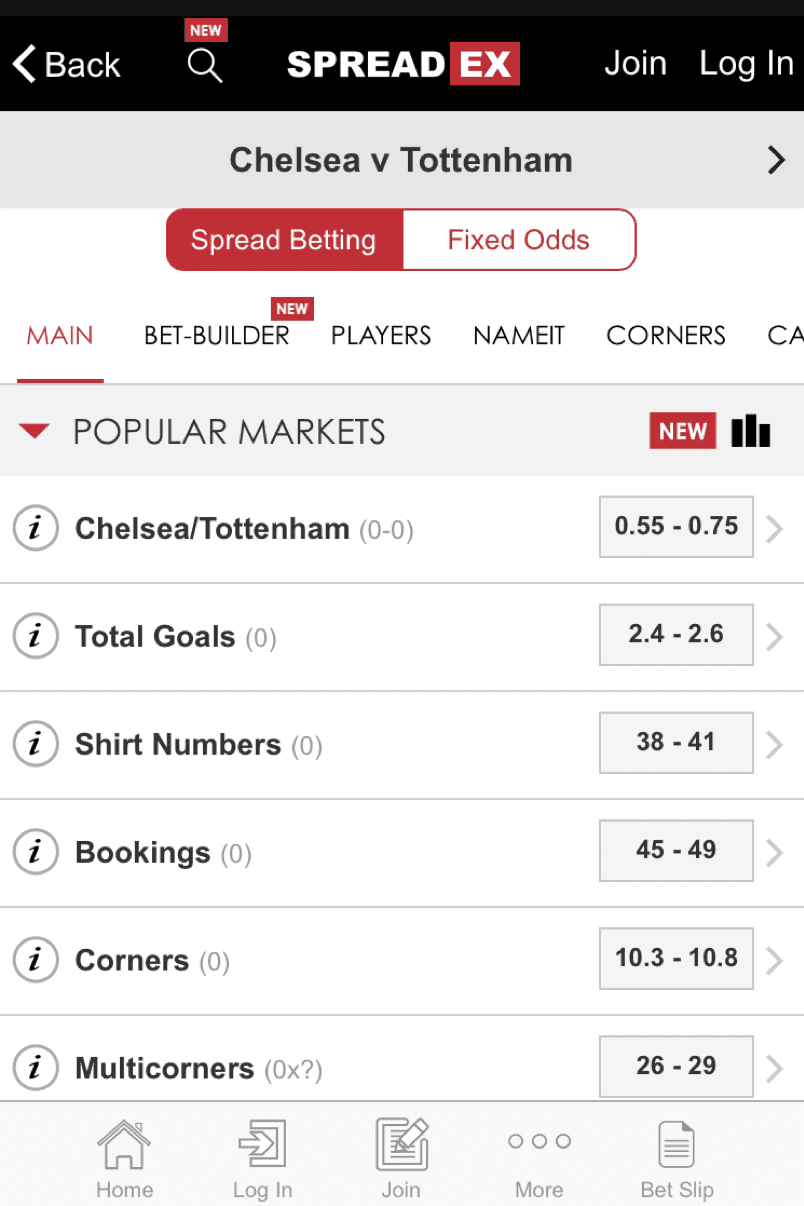 For those who want to use a dedicated app, both iPhone users and Android users are catered for with Spreadex. The app is very similar for both devices and offers a wide range of services to users. There are a number of charts available, excellent levels of security, and award-winning trade execution. All of this comes together to ensure that mobile users are given a top-class spread betting experience with the app. It loads up at a faster rate than the mobile browser site, which means that traders who are in a rush may be better served by using the app rather than the mobile browser.
What the app does have to offer on top of this is fast access to a wide range of advanced charts. This will allow users to easily analyse their potential spread bets. The app also offers push notifications to mobile devices. This is extremely useful as it allows users to set a reminder and then react to a certain action within seconds.
The iPad app is very similar to the iPhone and Android version. It offers a fast-paced spread betting experience. It loads up very quickly, and all wagers are placed almost instantaneously. It's also scaled very well to ensure that it offers all of this very clearly on the iPad's larger screen. As it is on a more powerful device, it does run slightly faster than the iPhone app, but there is a very marginal difference between the two.
Usability
Using Spreadex is an extremely easy process. No matter what it is you would like to carry out, Spreadex makes it simple for you. Whether you use a mobile device or a desktop computer, it is very responsive to commands. On top of this, Spreadex makes it very easy to navigate through the different markets. Both the spread betting and fixed-odds betting are easy to differentiate between, and this ensures that you do not end up placing a wager on something you did not intend to bet on.
What Spreadex also does very well is to explain how spread betting works. For new customers, Spreadex also makes sure that there is a range of information available to bring them up to speed with spread betting. While it is quite a simple concept to get your head around, not everyone is aware of it. This is a good move by Spreadex because it shows that it is unwilling to take advantage of new customers who might not be totally sure what spread betting is.
What is also nice is the list of streaming events that are available at Spreadex. This makes it easy to find what is being streamed at that moment and ensures that users do not have to search through the whole site to find a specific event. Spreadex also sorts its tabs on the left-hand side of the page by popularity. This makes it very easy for users to sort through the most popular sports that are available. If you prefer something that is a bit more obscure, then there is also a search bar, so you do not have to trawl through a huge list in order to find an international volleyball match that you are interested in.
Signing up is also a simple process. While you will need to prove your identity in order to conform to regulations, it's still a simple process that does not take too long. Once you have signed up, the log-in process is fast and efficient.
Customer support
The customer service at Spreadex is, on the whole, extremely good. Users have access to a number of different service options depending on what their issue is. Spreadex splits its customer support sections according to the different services it offers. This means that it is easier to talk to the right department instantly because you are directed to the right place from the start.
The first port of call is Spreadex's FAQ section. This makes it easy for users to get an answer to their issue almost instantly. The FAQ section is quite in-depth and covers a lot of bases, so it is always worth checking it before getting in touch with the customer service representatives.
What Spreadex does offer is the ability to get in touch via traditional mail. The company address is on its contact page, so those who want to put something in writing have the option to do so. There are also email addresses on offer if an issue requires a long-form description.
If you think that your issue can be cleared up relatively easily, Spreadex offers its customers both phone lines and a live chat function. For sports and spread betting, Spreadex offers these services 24 hours a day, seven days a week. This means that no matter when you have an issue, you should be able to resolve it quite easily. What is good about the Spreadex phone-based customer service is that it offers a number of different phone numbers — so depending on where you are in the world, there are different numbers on offer to call. There is a freephone UK number as well as an overseas number. This makes it easier to keep your costs down if you need to get in touch over a certain issue.
There are some Spreadex reviews that claim that the firm has rude and unhelpful customer service agents. However, this seems to be an unfounded rumour as Spreadex denies it, and in some cases, it appears to be people without accounts making up issues. We found that the Spreadex customer service was of a superb standard.
Payment methods
The payment methods for Spreadex are a little more limited than other sportsbooks. At this moment in time, Spreadex only offers credit/debit cards, wire transfers and cheques. No other methods can be used to make deposits or withdrawals. This means that faster deposit and withdrawal methods that allow for a greater degree of privacy, such as e-wallets, cannot be used when placing wagers at Spreadex. This is obviously a slight issue, but it could be something that is remedied over time.
Best offers
Spread betting is a new concept for many, but happily, Spreadex has published its own set of materials that explains the system and provides a basic understanding of what you can expect. Making it count is then down to you.
There's also a well-populated blog that features a variety of posts that can help you to solve the puzzle of successful spread betting.
Regulation and deposit protection
Spreadex is regulated in a number of different ways. The first is through its financial trading. It is regulated by the FCA. This ensures that it behaves in a reasonable manner and has to abide by any relevant laws. It is a sign that Spreadex is a legitimate company and can be trusted.
Spreadex is also regulated by the UKGC for its sports-based betting. This is mainly in relation to the fixed-odds section of its sportsbook. This licence ensures that it is fully compliant with all current gambling legislation and that it has to comply with socially responsible betting restrictions. This comes across with how it has an in-depth signing-up process that includes informing new users how spread betting works.
Both the FCA and the UKGC are seen as the top regulators in the industry, and this helps to show that Spreadex is a reliable and trustworthy provider.
Client funds are protected in a segregated account as per the law set out by the FCA.
Awards
While industry awards for spread betting firms are thin on the ground, Spreadex has managed to pick up some recognition nevertheless.
This includes Best Spread Betting Firm for Customer Service from the Investment Trends Leveraged Trading Awards, and it was also listed in the Sunday Times' PricewaterhouseCoopers 'Profit Track 100' three years in a row.