Trading the financial markets using spread betting platforms is getting easier and easier to do. New entrants into the sector and increased competition among brokers is also feeding through as improved terms for traders.
Spread betting the markets uses the same functionality as other approaches such as CFD trading. The popularity of spread bets stems from the potential tax advantages that come with using them to trade.
This review considers five of the best platforms and why they might be a good fit for you.
Pepperstone – a choice of three top-grade platforms and award-winning customer service
City Index – front-to-back set-up designed to support those new to trading
IG – a truly multi-asset broker, offering over 16,000 markets and all the tools you need to trade them
FXPro – packed full of some of the best trading tools in the market
Core Spreads – a refreshingly simple and user-friendly approach to spread betting
All of the brokers offer the security of being authorised and regulated by the UK's Financial Conduct Authority (FCA). This means that the firms have to comply with strict rules and regulations relating to client care.
Any cash held in your account (up to £85,000) is also protected by the Financial Services Compensation Scheme (FSCS), in the same way that funds in high street banks are protected.
On top of that, when you register for an account, you will generate your own confidential username and password so that only you have control of your funds.
What makes these accounts different is that they allow you to allocate some of your cash pile to assets such as equities, indices and forex. If you are UK domiciled and make a profit, then your return will be treated more advantageously in terms of taxation codes.
Being in direct control of your account means that trading in the markets is as easy as clicking a button. There are, however, subtle differences between the brokers, and you would do well to start by considering these top five spread betting brokers.
Pepperstone
A relatively new entrant into the spread betting space is Pepperstone. The firm has an established reputation as one of the best CFD brokers. It has extended its product offering to include spread bets, which will be welcomed by many in the trading community.
The firm's global expansion plans bring new users a chance to enjoy the quality and service that the firm is known for. It often tops the charts in terms of customer service ratings, and this could be particularly useful if you are new to trading or spread betting.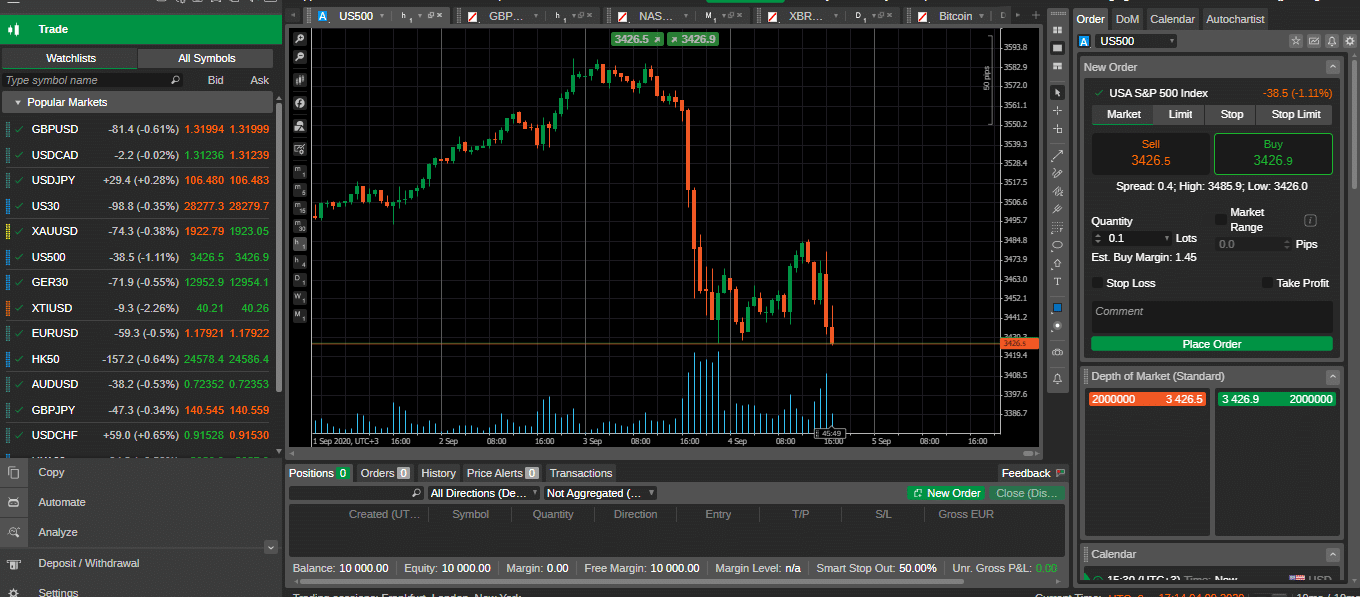 Pepperstone clients can enjoy tax-free profits while trading forex, commodities and indices on the industry-leading platforms MetaTrader 4 (MT4), MetaTrader 5 (MT5) and cTrader. Trying them out using a Demo account is a possible first step if you are looking to sample what is on offer.
The firm processes on average more than $12bn of trades per day. From a client perspective, this feeds through as consistently low trading spreads, low latency and lightning-fast execution.
The research and learning materials are also a notable highlight. They range from 'how-to'-style tutorials to 'week ahead' presentations to help you navigate a profitable course through the markets.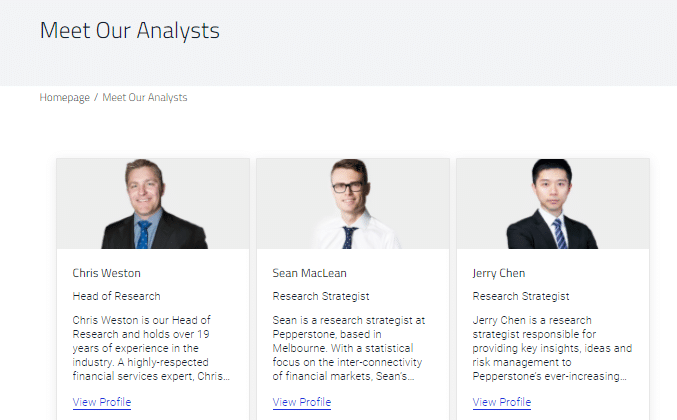 There is also the opportunity to bolt on your own automated trading models to the platforms. If it appeals, the Expert Advisors service that comes with MT4 and MT5 provides another route towards a more hands-off trading approach.
The range of markets on offer might not run into the thousands, but there is enough variety to suit all standards of traders. The nice-to-have features of the Pepperstone spread betting platform are enough of a draw to keep the broker's client-base loyal.
What we liked about this broker:
Strong regulatory framework involving Tier-1 authorities
Award-winning customer support
Research materials specifically designed to help your bottom line
A choice of three top-of-the-range platforms
Low trading costs and quality trade flow
City Index
London-based broker City Index has been offering its clients spread betting markets since its foundation in 1984.
Having a strong pedigree has not diminished the firm's ambitions, and in the Online Personal Wealth Awards of 2019, the firm was awarded the title of 'Best Spread Betting Provider 2019'.

Spread betting with City Index provides a tax-free way to trade over 8,000 global markets.

The firm picks up points for the transparency it offers regarding pricing. Not only does this allow traders to carry out a fair appraisal, but it's also a sign that it is comfortable that its prices match up with its competitors. As the site states:
"We are upfront about the costs of trading with us and our transparent pricing means you'll always know our charges.
View a full list of pricing and charges at City Index across all of the markets we offer.
We offer fixed and variable spreads
Our retail client margins start from 3.33%
Benchmark UK financing is LIBOR +/-2.5%"
The firm's trading platform is particularly user-friendly, and also includes a great range of software tools designed to make your trading a success. The Market News and Training areas on the site have for many years provided just the kind of information that traders need.
What we liked about this broker:
Strong regulatory framework (FCA and FSCS).
Great range of entry-level research and learning materials
In-house trading platform designed with beginners in mind
Tight spreads and thousands of markets to trade
Ultra-transparent T&Cs
IG
IG is another strong contender for the title of 'best spread betting platform'. Founded in 1974, the broker has established a reputation for being a great entry-level broker and also one that comfortably supports intermediate and advanced spread betters.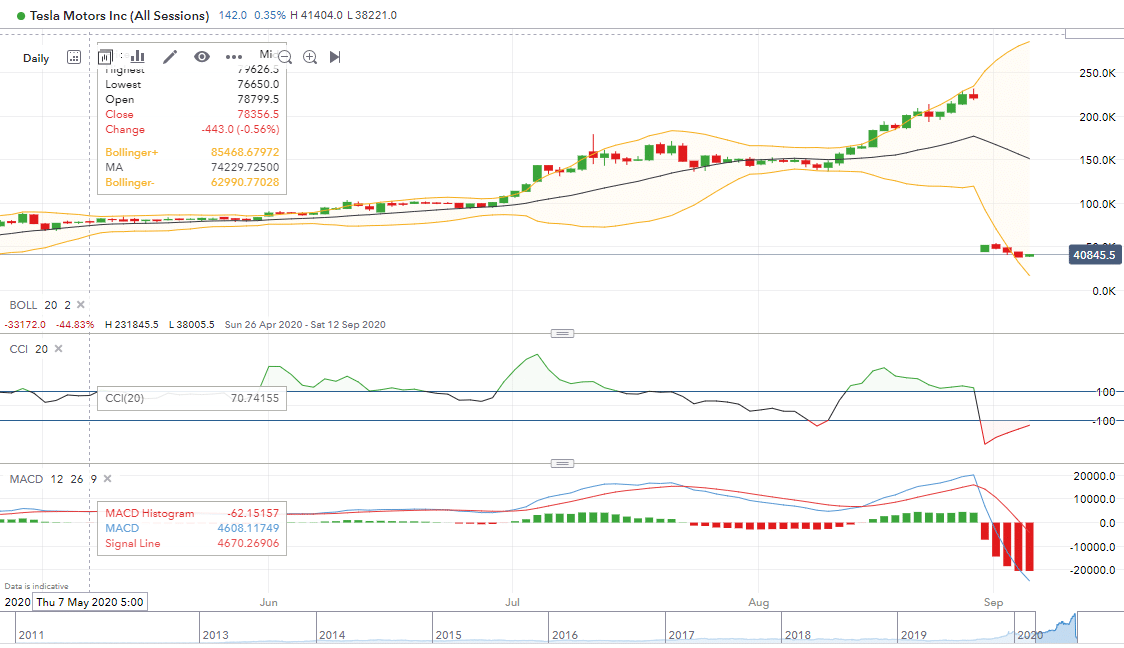 The firm prides itself on its continuous innovation, customer service and range of markets. The proprietary platform offers granular-level information on thousands of markets and is very easy to use.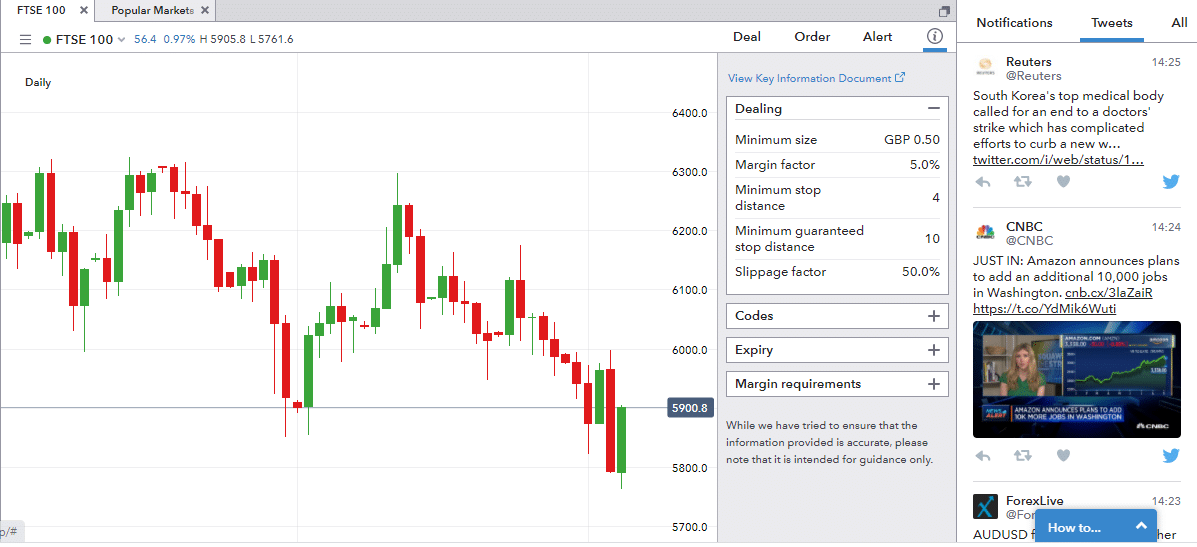 What we liked about this broker:
A vast library of learning and research materials
Over 16,000 international equity markets to trade
Out-of-hours markets in US stocks
Authorised by six Tier-1 regulators
User-friendly site functionality that suits both beginner and advanced spread betters
FXPro
The trading platform FxPro Edge is a really big plus point for FXPro. It is highly customisable and can be accessed on any device, through any browser, and takes away the need for a desktop download.
Not only is it easy to get onto the FXPro platform and trade, but there is also an extensive range of markets to choose from, including forex, shares, spot indices, spot metals and spot energies.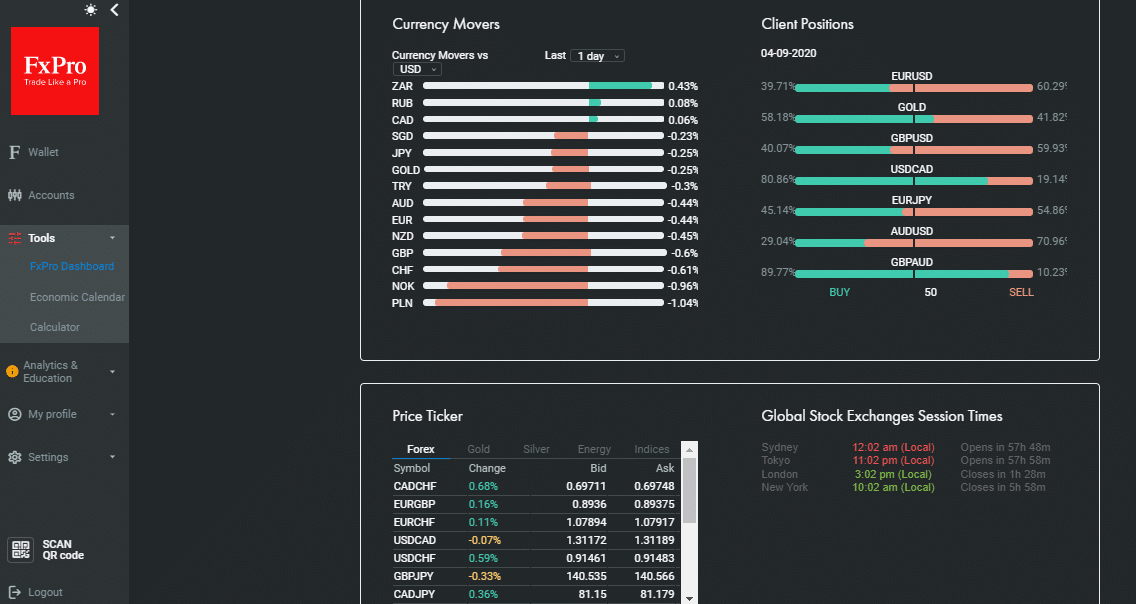 Other platforms are available, including MT4, MT5 and cTrader, but the Edge platform is the broker's flagship offering. The great line-up of tools is finished off by the leading research and analysis site Trading Central and the in-house news service Live Squawk also being provided.
The supporting trading infrastructure is equally impressive. The firm has posted a record number of 199,397 orders filled in a single day. These are processed via ultra-fast order execution, with most client orders filled in under 11.06 milliseconds.
What we liked about this broker:
Super-tight trading spreads
Great app and mobile trading experience
Trading into the heart of the markets
High-quality Edge platform
Additional news and research from Trading Central and Live Squawk
Core Spreads
Core Spreads offers a refreshingly simple approach to spread betting. The jargon-free site offers a stripped-back trading experience that's clean, sharp and easy to follow.
The broker has even developed its own platform, CoreTrader 2 (CT2), to help it deliver a new kind of trading experience. There is, however, the option of using the MT4 platform if you prefer.

It's hard to disagree with the broker's own description of CT2: "A beautifully simple, rock-solid platform offering industry leading tight fixed spreads."
All the services you might require are available, but the functionality is particularly suitable for beginner traders.

The simple and efficient approach not only helps in terms of the user experience, but also the lighter operational model of Core Spreads means that it is able to offer clients very competitive pricing.
What we liked about this broker:
A refreshingly pared-back approach to trading
The CT2 platform is designed to cater to beginners
Thousands of markets and really tight trading spreads
Light-touch approach is particularly well suited to mobile trading
The bottom line
The five brokers all have a claim to be the best spread betting platform. With that in mind, broker selection will ultimately come down to personal preference. The different approaches taken by the respective brokers means that finding one that is right for you is now even more likely.
People Who Read This Also Viewed: