If you are a new investor thinking about actively trading the financial market, it is critically important to spend time learning from market experts that have a proven record of success. Our Trading guides are designed to uncover these strategies in ways that are simple and clearly defined. Thus, whether you are looking for a new pattern, the right trading mindset, or just wondering what to trade, our researched and tested guides will skyrocket your trading career.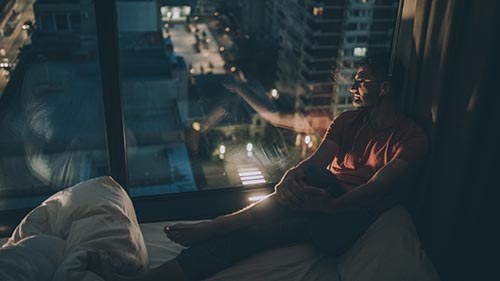 Email format is incorrect Please enter your email address
Have a Trading Plan
Having a trading plan can be immensely helpful in allowing traders to determine the percentage of the total account size that should be set aside as a risk threshold. These are important considerations to make in the earliest stages, so anyone trading without setting risk parameters that are based on total account size should consult the trading guides in this section to see how positions can be properly structured. In addition to this, traders should use strategies like asset diversification in order to enhance the risk/return relationship that is present in an investment portfolio. When trading with live funds, there is no excuse to avoid the initial research that is needed during the beginning phases of the process because this is the best way of limiting losses over the long term. Market research reveals often historical patterns and trends that have turned out to be most profitable for traders in the past, so it is generally a good idea to become familiar with the classical concepts of both technical and fundamental analysis when constructing a broad strategy approach.
Of course, traders must also understand that diversification alone is not enough on its own to prevent losses and guarantee gains. This is why the market's best trading guides will usually include a comprehensive approach to risk mitigation, asset election, and trade management in addiction to the concept of diversification at the portfolio level. In most cases, there is simply no substitute for the initial research that goes into defining and constructing a successful trading strategy. Fortunately, this initial study period can lead to significant changes in the performance of a trading account over long periods of time but the results can often become apparent quite quickly. For traders, this approach makes a great deal of sense even though the prospect of learning more than one trading strategy might seem difficult at first. Once the traditional methods of market analysis are explained for new traders through cited tutorials and graphic examples from historical price charts, problematic trading mistakes tend to be much easier to avoid.
Developing New Trading Ideas
Of course, expert trading tutorials can be highly effective in helping traders to avoid some of the negative pitfalls that might be encountered when investing in the financial markets. But there are also significant positives that can be gleaned from this additional research because classical trading strategies can reveal new price opportunities in the market that might not have been visible at first. Traders can use the insights that have been developed by investors in the past and to benefit from the historical backtesting data that confirms or denies the price outlook for a specific asset. Reliable trading ideas can be identified using these methods, and the reality is that traders can save themselves an incredible amount of time in the earliest stages when the right amount of effort is devoted to learning from the wisdom of financial experts and successful trading mentors.
Considering the fact that a willingness to learn from the experts can lead to the development of highly efficient strategies and completely new trading ideas, it should be easy to see that the effort spent learning these classical techniques can pay for itself through the enhanced returns that are generated during the process. While the sheer breadth of research and information that is currently available might seem difficult to learn, there is simply no substitute for expert financial knowledge whenever real money trades are entered into the market. As long as these traditional concepts are considered, traders can put themselves in a position to succeed while reducing risk exposure and the potential for unnecessary trading losses in the event market trends start to move in unexpected directions.