If you want to invest money, there are plenty of alternatives beyond savings accounts or call money deposits. In the broker comparison you'll find not only renowned Forex brokers, but also providers specializing in other financial instruments. These include crypto brokers, CFD brokers and ETF brokers. Given this variety it's difficult to select a suitable provider that meets all requirements of the customer. That's why we offer you the broker comparison. Find out with which specialists you can trade on attractive terms and which providers offer you attractive bonuses or services. We support you in your broker search.
Stock portfolio comparison:
invest in securities with reputable brokers
Trading in securities is interesting for many investors because stocks are suitable not only for medium-term but also for long-term investments. A stock portfolio comparison makes finding a suitable provider easier. Crucial for the selection are various criteria like custody fees, trading costs or services.
In the stock portfolio comparison we demonstrate specifically the criteria to find a particularly good deposit provider. In doing so, we do not only focus on the custody account costs, but also offer a comprehensive review of the services. See for yourself where you can conveniently open a depot and receive attractive conditions.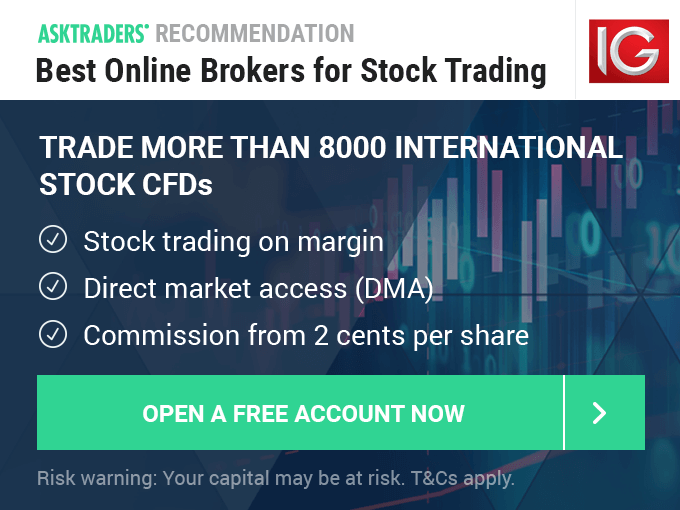 Top 3 Stock Broker Comparison
1
of 9 Stock Broker IG Stock
National fees £ 8,00
Custody fee £ 8,00
Intl. fees 10 EUR
Dep. Protection 50,000 GBP
2
of 9 Stock Broker Interactive Investor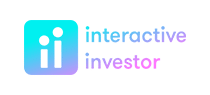 National fees 10.00 £
Custody fee 22.50 £ quaterly
Intl. fees 10.00 £
Dep. Protection 50.000 GBP
Go to Broker
Risk warning: Capital can be lost. Terms and conditions apply.
3
of 9 Stock Broker Calamatta Cuschieri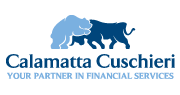 National fees £ 7.50
Custody fee £ 0.00
Intl. fees £ 7.50
Dep. Protection 100.000€
Go to Broker
Risk warning: Capital can be lost. Terms and conditions apply.
Order fees and trading venues in the stock portfolio comparison
Does the best stock portfolio completely waive the order fees? Experience has shown that order fees vary among brokers and are the biggest cost factor among investors. Since the broker makes profits through the order fees he does not waive them completely, but there are temporary promotions during which order fees are reduced or even completely waived. In a share deposit comparison, you can find out which provider offers particularly attractive order fees. We show in comparison differences in percentage. You'll be surprised how inexpensive investing can be.
The evaluation of the stock exchanges is a necessary part of any stock portfolio comparison. As you can see, many brokers grant access to German stock exchanges like Xetra, Frankfurt or Stuttgart Stock Exchange. The comparison shows which providers give you access to overseas exchanges, such as NYSE, NASDAQ, or AMEX, the major US venues.
Forex broker comparison:
Find the best Forex trading provider
For many investors trading in currency pairs is an interesting alternative to conventional investments. Experience shows that offers differ among the individual brokers. A Forex broker comparison facilitates the selection of reputable providers. We have already made the comparison for you to give you an overview of services, costs and tradable currency pairs. Do you prefer brokers with a particularly large number of exotics, or do you prefer trading with majors and minors? Broker selection is versatile, with nearly every type of investment finding the preferred matching currency pairs.
Top 3 Forex Broker Comparison
1
of 22 Forex Broker FXTM

Currency pairs 51 Currencies
Max. Lever 1:30
Trading size Micro-Lot
Minimum deposit $ 5
2
of 22 Forex Broker AvaTrade

Currency pairs 47 Currencies
Max. Lever 1:30
Trading size Micro-Lot
Minimum deposit $ 100
3
of 22 Forex Broker Pepperstone
Currency pairs 70 Currencies
Max. Lever 1:30
Trading size Mini-Lot
Minimum deposit $ 200
Spreads & Co. – Forex trading costs in focus
First and foremost the best Forex broker will be transparent about the costs, so that every investor knows exactly what expenses to expect. The cost structure varies from broker to broker, so a provider comparison is an advantage for this as well. Did you know that with some brokers you don't have to pay for opening and managing an account? With other brokers you need a certain amount of transactions for free account management. But the Forex broker comparison shows the providers with free accounts and even demo accounts. We have prepared all these and other information for you, including, for example, various services or the customer support. We also checked security and regulation in comparison. We introduce you to renowned providers with valid differentiations and the highest security standards. Decide for yourself with the help of the Forex Broker comparison with which Forex test winner you want to invest.
CFD broker comparison:
which provider convinces with fair conditions?
Undoubtedly trading in contracts for difference is particularly risky, so you should have a reputable, renowned provider at your side. In the CFD broker comparison we show you which providers perform particularly well in the rating. What services should the best CFD broker offer to qualify as such? We made the comparison for you! The focus is not only on tradable CFDs, but also on trading platforms and costs. Did you know that there are significant differences in the CFD broker comparison especially with regard to the CFDs offered? There are not only currencies, stocks, ETFs, commodities or indices on offer, but with more and more brokers also cryptocurrencies. We show you where to trade digital currencies on CFDs.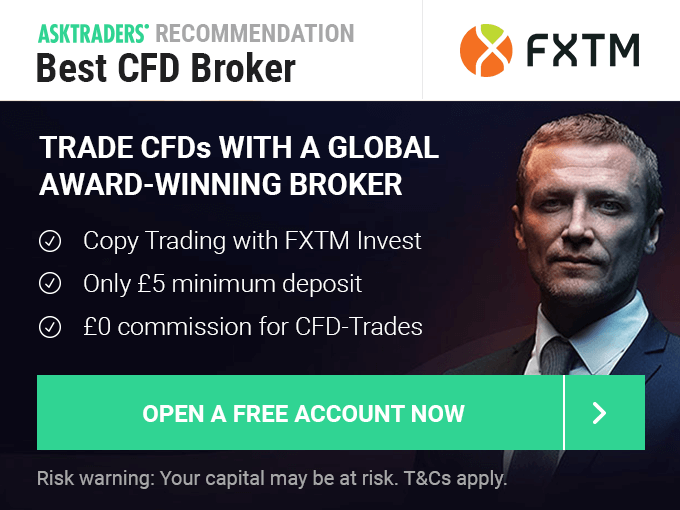 Top 3 CFD Broker Comparison
FTSE spread 1.0 Point
Dep. Protection € 20.000
Max. Lever 1:30
Min. deposit £ 5
2
of 21 CFD Broker AvaTrade

FTSE spread 1.5 Points
Dep. Protection € 50.000
Max. Lever 1:30
Min. deposit € 250
3
of 21 CFD Broker Pepperstone
FTSE spread 1 Point
Dep. Protection £ 50000
Max. Lever 1:30
Min. deposit $ 200
Powerful platforms and low transaction costs
In the broker comparison of CFD providers the platforms deserve attention. The MetaTrader 4 is certainly well-known to traders and is provided by many brokers. Besides, there are proprietary platforms and alternative solutions. The CFD broker comparison tells you which trading platforms to use individually and maybe even on the go. The best CFD broker offers not only user-friendly platforms, but also attractive transaction costs. We have tested for you where to expect cheap spreads and how they are composed. You'll also learn more about the financing costs and the maximum leverage. Here, too, experience shows that there are significant differences, as the leverage for crypto CFDs is usually much lower than for other financial instruments.
Crypto broker comparison:
strong partners for trading in digital currencies
Digital currencies have recently become increasingly popular, with many investors opting for investments in cryptocurrencies. More and more brokers offer Bitcoin, Litecoin and others as financial instruments, thus allowing the trade. Therefore, we have readied a crypto broker comparison to introduce you to renowned providers. Digital currencies are offered as CFDs, with the best crypto broker providing not only as many digital currencies as possible, but also attractive leverage. The crypto broker comparison tells you where a particularly large range of digital currencies is tradable. Do you prefer a large selection or would you like to focus on Bitcoins? Get an impression of the crypto broker test winner and see if he is suitable for you.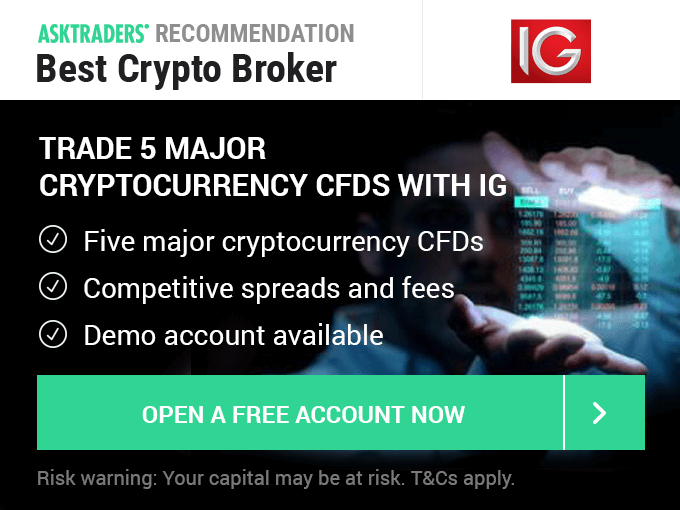 Top 3 Crypto Broker Comparison
Crypto currencies 6
Max. Lever 1:2
Min. deposit £ 250
BTC spread 65 points
2
of 14 Crypto Broker IQ Option

Crypto currencies 13
Max. Lever 1:1
Min. deposit $ 100
BTC spread 6 percent
3
of 14 Crypto Broker CC Trader Crypto

Crypto currencies 5
Max. Lever 1:1
Min. deposit € 0
BTC spread 0
Go to Broker
Risk warning: Capital can be lost. Terms and conditions apply.
How are brokers positioned in the area of cryptocurrencies?
The crypto broker comparison deals not only with tradable digital currencies but also provides more detailed information. These include the services or the trading costs, but also security measures. Is the broker licensed? Does he offer a free demo account? Find out exactly how you can trade and what costs are involved. In addition you will get an insight into the training opportunities that will support your trading. Is mobile trading possible, and which platforms are available? In the crypto broker comparison we provide the criteria that can be crucial in deciding for or against a broker. Discover which provider is currently the best crypto broker and could convince with its services.
Spread betting broker comparison:
providers that allow spread betting and other activities
Spread betting has become increasingly popular. This financial instrument is a leveraged product, meaning that traders have to come up with only a small percentage of the full value of a position.  The trader does not buy the underlyings, speculating instead on the price development of markets that include indices and shares, but also Forex and commodities. Spread betting may be placed on rising or falling prices. Specialist brokers offer spread betting, and with the range of available underlyings on the increase, spread betting will become available and attractive to a growing number of traders. In the spread betting broker comparison you'll find out what criteria were checked to find the best spread betting broker. We'll show you what to look for in the spread betting broker comparison.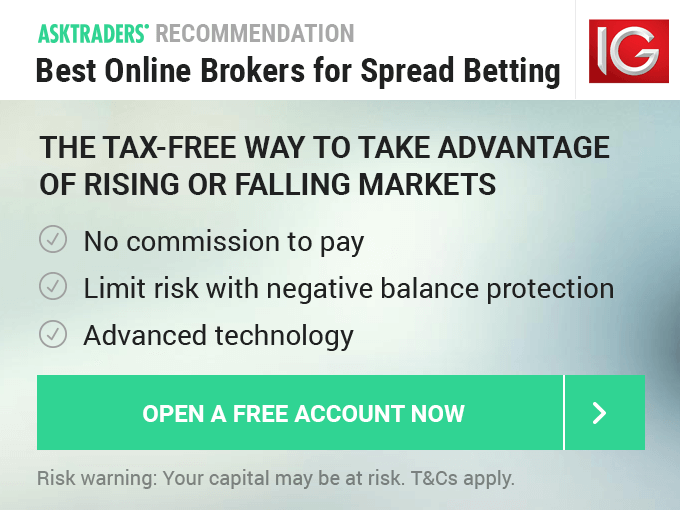 Top 3 Spread Betting Broker Comparison
1
of 9 Spread Betting Broker IG
FTSE spread 1 Point
Dep. Protection 50000
Max. Lever 1:30
Min. deposit £ 0
2
of 9 Spread Betting Broker City Index

FTSE spread 1 Point
Dep. Protection 50000
Max. Lever 1:20
Min. deposit £ 100
3
of 9 Spread Betting Broker ETX Capital
FTSE spread 0.1 Points
Dep. Protection 50000
Max. Lever 1:30
Min. deposit $ 100
Get an overview of the costs and services
Our spread betting broker comparison is meant to aide you in your search for a provider. We focus on several criteria in our evaluation, among them of course the fees and conditions, especially the cost of transactions where a difference of one pip matters a lot to traders. The market range is important as well, since it allows traders to expand their activities to Forex, CFDs or ETFs, should they wish to do so. Of course traders should remember that spread betting is a very risky option and check out our Forex broker comparison or the details on the Best ETF broker.
Social trading broker comparison:
Benefit from other traders' knowledge
Social trading is interesting for many investors because it lets you benefit from the expertise and swarm intelligence of the crowd. The number of social trading brokers is on the increase. Sufficient reason to compare the individual platforms in a social trading comparison. There are obvious differences in the selection of financial products, the necessary capital and the account management. We were able to determine variable regulation in our comparison. What are the criteria the best social trading provider has to meet? We introduce you the leading providers and show you what sets them apart from the competition. The broker comparison offers you a wide selection of well-known providers to make you more flexible in your choice.
Top 3 Social Trading Broker Comparison
1
of 6 Social Trading Broker ZuluTrade
Underlying assets 0
Dep. Protection 0
Min. deposit € 0
Max. Lever 1:30
2
of 6 Social Trading Broker eToro

Underlying assets 866
Dep. Protection 50000
Min. deposit $ 200
Max. Lever 1:30
3
of 6 Social Trading Broker Ayondo
Underlying assets 90
Dep. Protection 1000000
Min. deposit £ 2000
Max. Lever 1:30
Best social trading provider convinces with attractive trading options and favourable conditions
Common financial products in social trading include CFDs or Forex. Did you know that you can also invest in ETFs or certificates? In the social trading comparison you'll find out which providers allow you to invest flexibly. We also found differences with respect to the minimum entry. The best social trading provider allows customers to start with less than 10 Euro. Nevertheless there are leading providers setting higher minimum amounts who offer more services. In the social trading comparison you'll learn how the cost-service structure of the platforms is composed and how you may benefit from it. How about trading at the social trading test winner? We present you the platform that trumps all other competitors and convinces with particularly good performance.
ETF broker comparison:
the best providers for investment at a glance
Whoever uses the ETF broker comparison will find not just attractive providers but also a cost advantage. This of course improves the return. If you want to invest in ETFs there are numerous providers. To make the selection easier we'd like to introduce you to the best ETF Broke who convinces not only with attractive trading conditions, but also with many services. You are looking for the right ETF broker and you're undecided? Our ETF broker comparison provides a guideline: We have evaluated the providers according to various criteria and present them transparently. Find out how high the order fees are. Understand which ETFs you can trade and even whether ETF savings plans are available.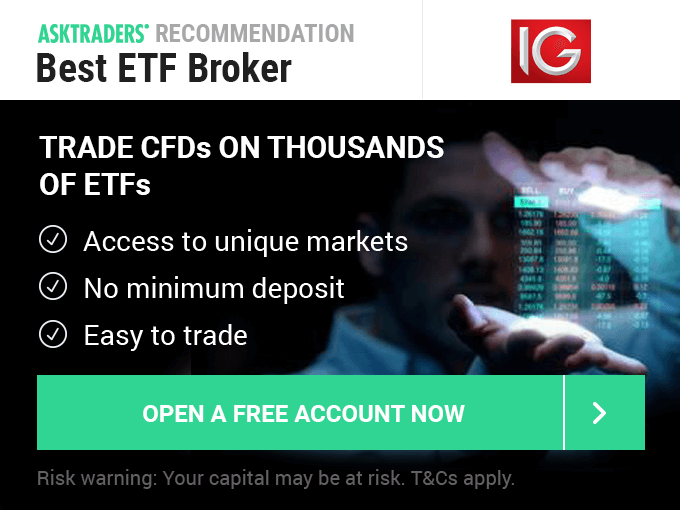 Top 3 ETF Broker Comparison
ETFs w/ discount 1200
Custody fee 0 GBP
Min. deposit £ 0
Trading from 5 GBP
2
of 6 ETF Broker Fidelity

ETFs w/ discount 93
Custody fee 0 GBP
Min. deposit £ 2.500
Trading from 25 GBP
3
of 6 ETF Broker AJ Bell Youinvest

ETFs w/ discount
Custody fee 0 GBP
Min. deposit £ 0.00
Trading from 1,50 GBP
Go to Broker
Risk warning: Capital can be lost. Terms and conditions apply.
Take advantage of attractive premiums for changing custody and other services
Did you know that a custody account change can be worthwhile? Some brokers offer attractive premiums for transferring your deposit. In the ETF broker comparison you can see where particularly attractive premium payments and other benefits await. You want to participate in more bonus promotions? We'll introduce you to brokers' bonuses and show you whether the best ETF broker has additional offers. In the ETF broker comparison we review not only the services and costs, but also security. We ask: How safe is trading with ETF brokers? Is there a deposit protection, and where is the provider licensed? The ETF broker test winner demonstrates why he is considered a renowned provider. Find out more and see the offer for yourself. The ETF Broker Comparison shows you where to invest.
Robo Advisor comparison:
Automated investment strategies: Robo Advisor comparison at AskTraders
Investing with digital algorithmic platforms for automated investment strategies seems a comfortable and at the same time profitable option for more and more traders. Especially since long-term comparisons show that human funds managers very rarely stay ahead of the markets with the same reliability as the algorithm-based solutions. At the same time Robo Advisors come with very convincing and low costs. On the other hand the degree of automation as well as the number of portfolios differ. A Robo Advisor Comparison helps to sort the characteristics of the different providers and makes it easier for investors to choose the best Robo Advisor for their personal preferences. Use the AskTraders Robo Advisor Comparison to check out the test winner.
Characteristics of Good Robo Advisor Platforms
What to look for when choosing a Robo Advisor? The costs are an important factor, but the range of underlyings used matters just as much. Many platforms rely on Exchange Traded Funds and therefore the selection of ETFs and also of index funds is evaluated. The portfolios should be tested as well, because Robo Advisors offer different degrees of automatization and varying numbers of strategies available. With our Robo Advisor Comparison you will get in-depth information about how providers make out investors' strategies, their risk levels, and the types of portfolio management. Find out what you need to know about costs and conditions, the likely returns, but also important issues like regulation and security, before you choose your personal test winner.
Futures broker comparison:
How to successfully trade futures
Traders who want to try their hand at futures trading will look for the best possible provider. Anyone who deserves the label of "Best Futures Broker" will distinguish himself not only by low transaction costs and margins. Futures are a rather simple financial instrument that is rapidly gaining popularity, but to successfully deal in futures contracts traders need a fundamental knowledge of the matter. Brokers can facilitate their traders' success with good educational ressources, a smoothly functional trading platform and very good customer support.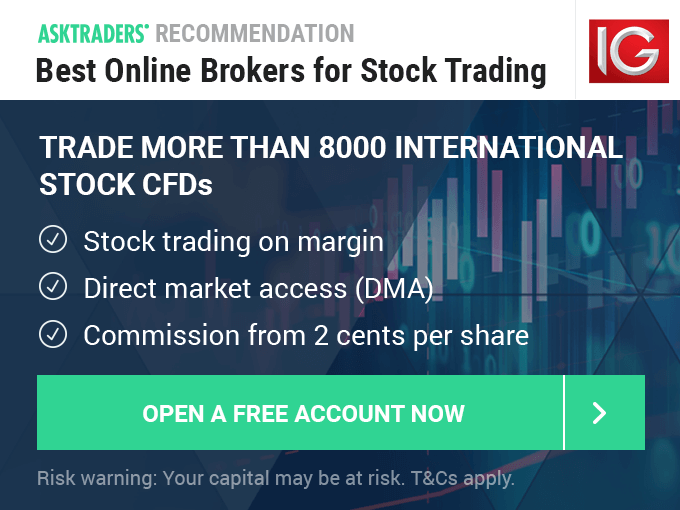 Best futures trading provider – more than just attractive costs and margins
Brokers exclusively specialized in futures trading – like what may be found with CFD brokers – are quite rare. Usually futures are part of the trading offer of a broker or a bank. Since the conditions of the providers vary, it is best to use a broker comparison, thus making it easier to get an overview of important issues like the brokers regulation, the costs and conditions, available trading platforms and possibly awards and reviews. The latter will help you determine whether a broker is reputable. The security of client funds and customer service quality are additional criteria to take into account.
Check out the broker comparison and find out who might be the most suitable futures trading provider for you!
Options broker comparison:
Trading options profitably
Options are up and coming. They are a little complex, and thus many private investors know too little about the opportunities arising from these financial instruments. Another reason is that options have a high-risk reputation. This, however, is not necessarily the case and depends on the preparation of the trader, the options strategy employed and the ratio of the capital used. With a bit of background knowledge and a reasonable approach a trader can minimize his risk and at the same time avail himself of the profits to be made here. All in all investors should know at least the fundamentals of options trading. A broker comparison makes the first steps into handling these financial instruments easier and safer.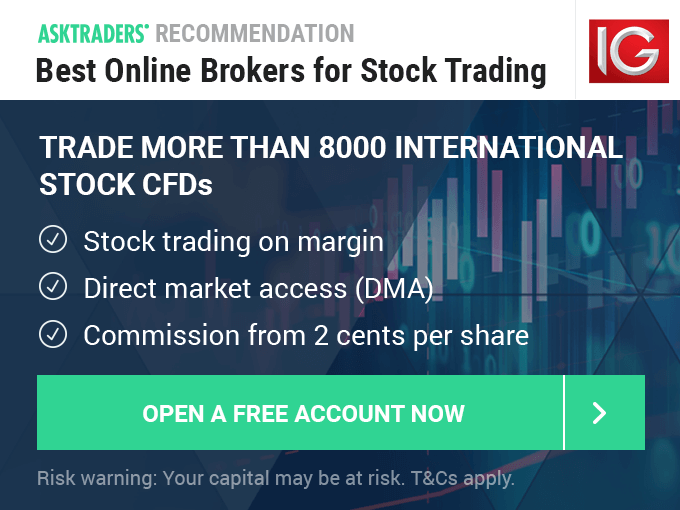 Conditions for the best options trading provider: low fees, lots of information
An options trading provider gives his clients access to the markets by means of a trading account that allows trading directly on the options exchange. Here the number of markets is an important criterion when choosing the best options broker. Beside the trade offer, the AskTraders Broker Comparison evaluates the fees and commissions for trading. An appropriate cost structure and low deposit and trading costs are essential. But choosing the best options broker purely based on the commissions charged is not a good idea. So we check other things as well, like the trading account types. Regulation and security are evaluated, and also the payment methods. All this should make it easier for you to find the best options broker.
Free broker comparison assists you in choosing providers
A broker comparison is only as good as the quality of the data. Exactly for this reason we have checked different criteria and their detailed reviews when comparing providers. Here you will find not only a conventional broker comparison, but individual comparisons. Just look at the comparisons of stock portfolios, the Forex brokers, CFD brokers, crypto brokers, crypto exchanges, ETF brokers or social trading. We help you find a suitable provider for your investments. We not only present the respective test winners from the comparisons, but also introduce renowned competitors. Decide for yourself which provider suits you. Do you prefer certain financial instruments or do you value a range of many services?
All these are criteria you can select individually in the broker comparison. In addition you get detailed information about the cost structure, the account models or any bonus offers. The comparisons provide a basis for you to choose one of the many brokers and without having to laboriously search for differences. We gladly took this effort for you and tested the individual providers in different areas. We provide all results transparently for you to find a suitable broker for your personal investment goals. Would you like to invest in ETF savings plans or, for example, in cryptocurrencies? In a broker comparison, we show you which providers recommend themselves with particularly attractive terms. Choose your preferred provider from the broker comparison and test him!