Stock Portfolio Broker Test – the most important criteria at a glance
The trading offer: What investment opportunities are there?
Every investor has different needs and requirements. Your own investment strategy and your personal budget play an important role. These considerations can shed light on which trading products are particularly important. Without question, the broker's focus should be on stock trading.
Many share deposit brokers specialise in exchange-traded products, so the initial question you should ask is which stock exchanges you can trade with a given provider. Worldwide, international stock exchanges are particularly interesting for many investors. If you wish to trade on international exchanges, brokers offering stock quotes in Africa, Asia, Europe and North America may be on your shortlist. A broad range of investment opportunities may pay off, so it's a good idea to look for smaller exchanges in a broker's trading portfolio.
If you do not want to commit exclusively to stocks, or believe that other financial instruments might be appealing, you may be pleasantly surprised by the range offered by some brokers. Many providers are no longer limited to one product, but also provide, for example, trading in ETFs, CFDs or Forex.
The Conditions – Costs and Fees for a Stock Portfolio
A broker comparison offers the opportunity to compare the terms of each provider. Opening a deposit account is usually free, but note that some brokers will charge an account maintenance fee after a certain period of time, and account statements are not always free. Other important aspects are order costs. Fixed price deposits have long been popular – with a fixed price for each order so trading costs don't depend on the traded volume. Yet, variable order costs may be interesting for some traders, especially more experienced investors.
In a stock portfolio broker comparison, you should also look at the level of order fees, both domestic and international. The fee model should be transparent and make it clear exactly what your trading costs will be. Consider possible costs for order and limit changes, and for the use of different trading tools. Many brokers offer regular promotions to save on costs, so look for offers such as 'no-fee' or 'free-buy' – especially if you have a limited budget or if you want to be very active.
ACCOUNTS FOR DIFFERENT INVESTMENT OBJECTIVES
As well as a 'basic' deposit for stock investment, some stock portfolio brokers also have other accounts available that are geared to different investment objectives. These might include junior depots or offers for students for long-term wealth accumulation. Some brokers also offer accounts with digital asset management. With some accounts, portfolio and risk management are carried out automatically, using a software or an algorithm that follows a specific strategy, weighing the opportunities and risks of investments. Some providers offer accounts enabling employers to transfer capital contributions to employees' investment accounts. For some investors this may be particularly attractive, since capital accumulation benefits carry various rewards.
Sooner or later, even less experienced investors will come across the term 'withholding tax'. Those who have familiarised themselves with the subject and are considering separate portfolios under new and old tax law, should check whether it is possible to open a second account.
As far as costs are concerned, you should first inform yourself about any minimum deposit. This is not always required, but they may amount to three-digit sums.
THE TRADING PLATFORM: SOFTWARE, APPS AND TOOLS
The trading platform is unquestionably an important aspect for any broker to consider, and is at the heart of the investment. It should therefore be easy to access and practical, so you can keep an eye on the most important data, act swiftly and compile orders efficiently.
In our experience, points that should be taken for granted in a good trading platform are:
Overview of open orders
Overview of the development of own shares
Overview of current market activities
A solid stock trading platform should have analytics and, preferably, interactive charts. Many stock brokers offer their clients the opportunity to obtain live up-to-date stock market news and other information. An individually customisable representation of the depot is also advantageous.
Smartphones and tablets have become indispensable for most of us. Brokers with stock portfolio experience are aware of this and are able to offer you the greatest possible flexibility. You should find mobile software solutions and apps with almost every broker, so you can trade securely on the go at any time and benefit from real-time mobile rates.
The Look, structure and usability of the website
The website is the first impression you will gain of a stock broker, so it is an important aspect of your evaluation. You should pay attention to how transparently the broker deals with information. Important details such as the terms & conditions, the fee model, contact details and regulatory information should be readily available. A clear and user-friendly website is vital.
You cannot decide whether a broker is the best stock portfolio provider for you based on the website alone, but easy navigation, short click paths and information in an understandable language are very important. Some brokers do not have their headquarters in the U.K., but it is often possible to choose your language with a click. You should make sure that not only the main pages, but all subpages have been translated. Take the time to scrutinise the quality of the translation.
Providers should design their websites in such a way that you can also find trading venues and information about various depots very quickly to get a good overview.
Customer support should be easily accessible and competent
There is no broker universally regarded by investors as the 'best stock portfolio broker', but an essential aspect to consider in the evaluation of a provider is their customer support. If you have questions about withdrawals, billing, or the platform itself, you need fast, reliable help. While most brokers provide a FAQ section that answers the most common questions, this is not always enough for more specific questions or problems.
It is not mandatory for support to be available around the clock, but especially during the primary trading hours and during the week, you should be able to contact support staff. Many providers offer a live chat option, a hotline, a contact form or email support. To clarify any ambiguity, don't be afraid to contact the support team before registering. You should make sure that you reach someone who can answer your questions competently and quickly and, of course, in a language that you can understand.
Deposits and withdrawals to and from the depot: payment methods and conditions
When looking for a suitable provider, make sure that the broker accepts your preferred payment method. As a rule, ensure to have various options for transferring funds. For the majority of share deposit brokers, the following payment methods are listed:
Credit cards such as Visa or Mastercard
Payment service providers such as Skrill, Neteller and PayPal
Conventional bank transfer
Credit cards are a popular means of payment, being easy to use, safe and they generally provide instant transfers. Most brokers accept credit cards, as well as conventional bank transfers or SOFORT bank transfers. The latter, in particular, is now relatively widespread, since transactions are processed quickly. Online payment services such as Neteller, PayPal and Skrill are also popular. In a broker evaluation, however, the number of payment methods is not the most important factor – what is important is that your preferred payment method is available.
If your preferred payment method is available, you should look at the fees that may be charged for transactions – these can vary depending on the payment method. With some brokers, only a certain number of payments per month are free of charge. Concerning withdrawals in particular, some providers set limits, so that each payout is capped at a certain amount. Take the time to find out about fees and conditions for deposits and withdrawals.
Does the Stock Portfolio Broker provide useful additional offers?
Whilst additional offers are not the key characteristic of the best stock portfolio broker in a depot comparison, it is still a good idea to look out for them. Various training opportunities are helpful, especially for less experienced investors. These range from blogs to news to glossaries, guides, video tutorials, or even webinars. Market and economic reports or analysis tools also belong in this category and are useful for planning investments.
An especially popular additional offer: the test depot
If you do not have any stock portfolio experience, you can use a demo account with some brokers. Although a model portfolio is not as widely used in stock trading as foreign exchange or CFD trading, it is an opportunity to familiarise yourself with the trading platform and at least partially try the broker's offer without investing your own money.
Even with the additional offers, there is no guarantee you will be successful with your trading, but it is of course advisable to become familiar with the basics in advance and to keep an eye on current market developments.
Security: Do you have to fear share deposit fraud?
As a rule, brokers are officially registered and regulated by a financial supervisory authority. This is the legal basis for the broker to offer his services in a particular market. You can find the relevant information – such as a registration or licence number – on their website. These are at least a first indication of whether this is a reputable stock portfolio broker, as the relevant authorities carry out regular checks.
With regard to possible share deposit fraud, deposit insurance is also relevant. Before registering with a provider, you should make sure that customer funds are kept in segregated accounts and remain intact – or at least protected up to a certain level – in the event of insolvency. When comparing different providers, check the details regarding when the deposit insurance takes effect and how much it will cover.
Another security aspect is your data. Brokers usually rely on secure SSL encryption. You can also protect your personal data by using only secure Internet connections, choosing a suitable password and not writing down your access data.
Stock portfolio providers put to the test – trade press reviews and awards
Financial magazines, business blogs and other specialised media regularly issue awards to brokers or review various providers. Therefore, a look at the specialist press cannot hurt when searching for a suitable stock portfolio. Forums are to be treated with caution. While sharing in a community can be helpful, it is possible that conspicuously negative reviews have been fuelled by the frustration of individual investors. In the trade press, on the other hand, experts have their say. Usually, aspects such as the trading platform or the trading offer are scrutinised. Well-founded articles from the trade press are therefore a very good starting point to evaluate a broker.
On their websites, some providers display their various awards and distinctions received from magazines – such as 'Best Stock Portfolio Broker'. Providers often place great importance on media coverage and link to current press reviews.
Although awards are not crucial – after all, some providers have not been on the market long enough to win awards, but still have excellent terms – they do have a positive effect on ratings and instil confidence.
Stock Portfolio Broker Test – a deposit comparison creates the basis for trading
Neither awards such as 'Best Stock Portfolio Provider' from the trade press, nor the trading costs alone can determine which broker offers the best depot for you. When looking for the right stock portfolio, you should consider several factors and decide where you might be able to cut corners. If you already have experience with stocks, for example, an extensive range of training opportunities is less relevant than it would be for a beginner. As a rule, important aspects are the protection of client funds and, of course, the costs of trading.
The trade offer is also crucial. In addition to the available trading venues, you should also find out how many and which stocks are available for trading and whether the broker offers other products, such as foreign exchange, ETFs or CFDs.
Your personal investment goals are also important. Increasingly, brokers are no longer limited to one depot, but offer junior depots or digital asset management as well.
Which depot proves to be the best stock portfolio for you ultimately depends on your individual requirements. On AskTraders you will find numerous objective reviews of stock portfolio brokers based on the criteria presented here. Our reviews aim to give you a comprehensive overview and assist you in finding the very best stock portfolio for your investment needs.
Top 3 Stock Broker Comparison
of 10 Stock Broker
Interactive Investor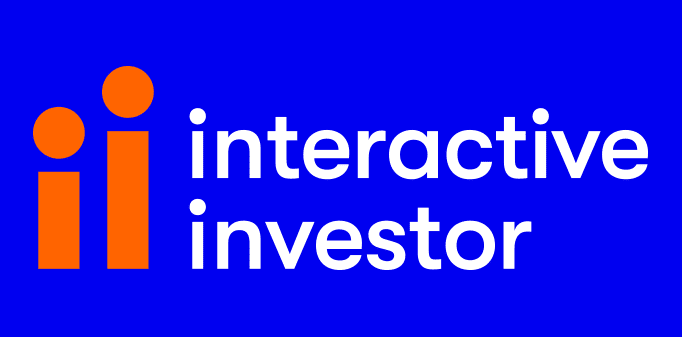 Custody fee
£9.99 monthly
Dep. Protection
50000 GBP
Go to Broker
Risk warning: Capital can be lost. Terms and conditions apply.
of 10 Stock Broker
IG Stock
Go to Broker
74% of retail investor accounts lose money when trading spread bets and CFDs with this provider. You should consider whether you understand how spread bets and CFDs work, and whether you can afford to take the high risk of losing your money. Professional clients can lose more than they deposit. All trading involves risk.
More Broker Comparisons
Stock Broker Comparison 2020 – find the best provider now
CFD BROKER COMPARISON 2020 – KEY CRITERIA
ETF Broker Comparison 2020 – Finding Savings Plans with Potential
Social Trading Broker Comparison – the most convincing platforms of 2020