TRADE EXCLUSIVELY WITH TOP BROKERS
Asktraders – Stocks – Forex – CFD – Crypto – Social Trading – ETFs
In trading environments where split-second decisions mean the difference between making or losing money, you must have a reliable broker that can deliver the services you require – but selecting one that can provide exactly what you need in a highly efficient and cost-effective way can be tricky.
That is why at AskTraders we conduct extensive research to identify the best brokers by comparing the services they offer objectively. Whether you intend to trade in stocks, ETFs, CFDs, forex or cryptocurrencies, you will find recommended brokers listed here that are able to meet your needs.

Find and compare the best brokers for every trade
AskTraders provides accurate, up-to-date information on top brokers for every type of trading activity. You can compare fees, account minimums, and detailed platform information in our easy-to-read broker comparisons. Check out our expert reviews for in-depth insights on key features. Once you find a broker that you feel is right for you, you can connect with the broker right from the AskTraders site.
Before you open an account, learn more about your options and compare brokers at AskTraders.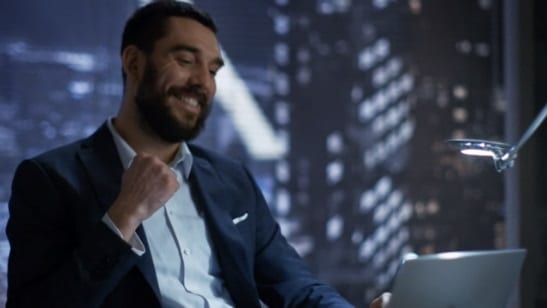 AskTraders offers you:
Clear, easy-to-read broker comparisons
Unbiased expert reviews
Comprehensive trading guides
Pro tips on trading strategies
AskTraders broker reviews
know what matters to traders, so our broker reviews highlight everything you need to know to make an informed decision. You'll find information about available exchanges, demo accounts, platform technology, trading tools, research and education, and even customer service. Don't waste hours searching the Internet — AskTraders has all the information you need in one convenient place to help you choose the right broker.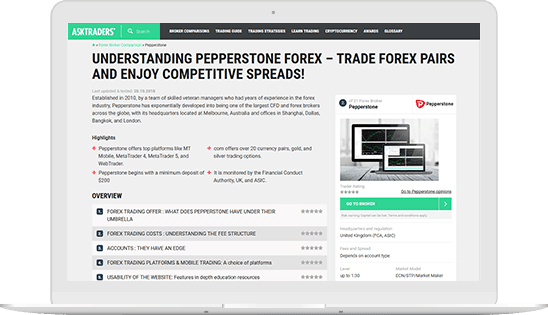 Our broker reviews answer the important questions:
How do the fees compare?
Is there mobile trading capability?
How does the trading platform stack up?
Is there someone available 24/7 for customer support?
ASKTRADERS USER AWARDS
Every year, we ask traders to rate their experiences with the leading brokers and nominate their Broker of the Year. Users review brokers in four areas: Trades offered, fees, account opening, and customer service. We post the winners in each category — stocks, ETFs, forex, crypto brokers, crypto exchanges, and CFDs. See where your broker ranks with other top traders and share your own experience with brokers with the AskTraders online community.
ASKTRADERS TRADING GUIDES
Whether you're an experienced trader or are just getting started with a new trading vehicle, our comprehensive guides are here to help. Written by trading experts with years of experience of making winning trades, our AskTraders trading guides are filled with the latest research and professional insight on topics traders need to master to succeed in the markets. Whether it's a detailed look at new trading tools or step-by-step information on setting up a social trading account, it's all here in our detailed trading guides. Search by category or particular search term to find in-depth information and actionable tips to help you become a better trader.

LATEST NEWS
We bring you up-to-the-minute news from around the financial world to help you stay on top of trends affecting the markets. No need to look all over the web for updates on moves in the market — AskTraders posts the information traders need to know. Whether you're looking for the latest news on cryptocurrency launches or the strength of the euro, you'll find it in our News section. We update throughout the day, so check back often to find out what's happening in the world of global business.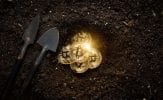 What if I told you that your Bitcoins were suddenly worth another 9%, due entirely…
AskTraders broker comparisons
No matter what instrument you're trading, you have many brokers to choose from. Some are long-standing leaders in their field and others are newcomers without a lot of user reviews and history to rely upon. We take the guesswork out of finding current information on top brokers for every trading vehicle. Check out our quick view for comparisons on fees, account minimums, and significant features, or take a deep dive into an individual broker for a detailed look at product offerings and services, available markets, platform specifications, and expert reviews. When you find one you like, simply click to connect with the broker's site.
Stockbroker
How you trade stocks will affect your choice of broker. Day traders need different features than long-term buy-and-hold investors. AskTraders knows what you're looking for in a stockbroker, so our stockbroker comparisons highlight key features such as fees, market hours and after-hours trading availability, trading experience on both web and mobile app, demo account availability, and trader resources such as research, education, and portfolio building tools. We also tell you what to expect from customer support if you have a question or problem. If you're not sure what you're looking for in a stockbroker, check out our equities guides for tips to find the best stockbroker for your particular trading style.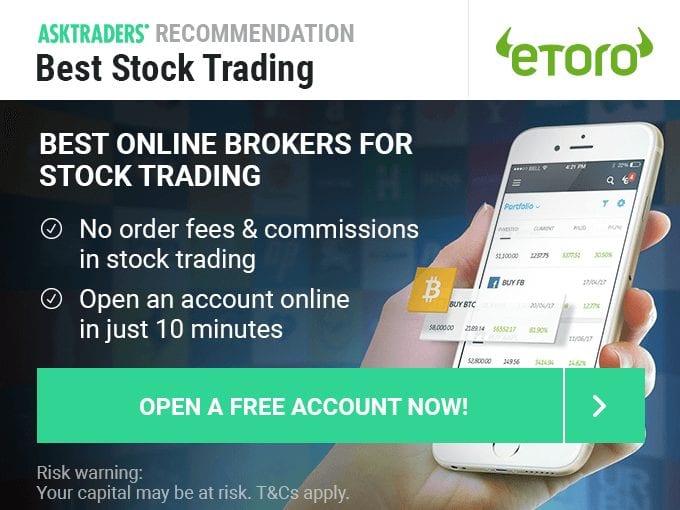 The Best Stock Broker at AskTraders
A stock portfolio should be as inexpensive as possible and provide all the services required for your individual trading strategy. In 2011, Stiftung Warentest identified a significant price difference between various brokers, especially for custody and order fees. Using a stock broker comparison can result in potentially great savings. In order to find a suitable stock broker, it's important to create a profile for your personal trading activity. Ask yourself how often do you trade in a year and whether you also want to trade off-market. These and some further questions will help to determine the best broker for you. AskTraders provides comprehensive information on securities trading – check them out!
Top 3 Stock Broker Comparison
of 10 Stock Broker
Interactive Investor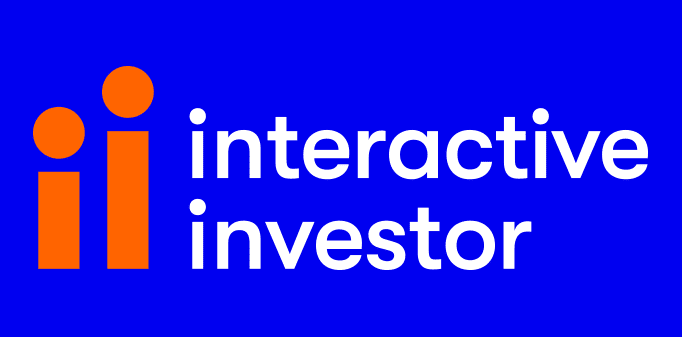 Custody fee
£9.99 monthly
Dep. Protection
50.000 GBP
Go to Broker
Risk warning: Capital can be lost. Terms and conditions apply.
of 10 Stock Broker
IG Stock
Go to Broker
74% of retail investor accounts lose money when trading spread bets and CFDs with this provider. You should consider whether you understand how spread bets and CFDs work, and whether you can afford to take the high risk of losing your money. Professional clients can lose more than they deposit. All trading involves risk.
FOREX BROKER
The foreign currency market is the largest financial market in the world. If you're a Forex trader, you need lightning-fast execution, tight spreads, and transparent fees. Our Forex broker comparison gives you available currency pairs at a glance, also account minimums, maximum leverage, lot size, and spreads. Find more detailed information about web and mobile app user experiences, trading tools, demo accounts, and customer support. Forex is fast-paced and high-risk — your choice of broker can mean the difference between executing a winning trade or a losing one. Don't risk your trading account with the wrong broker. Check out our Forex trader comparison, detailed Forex trading guides and user reviews to find the right Forex broker for you.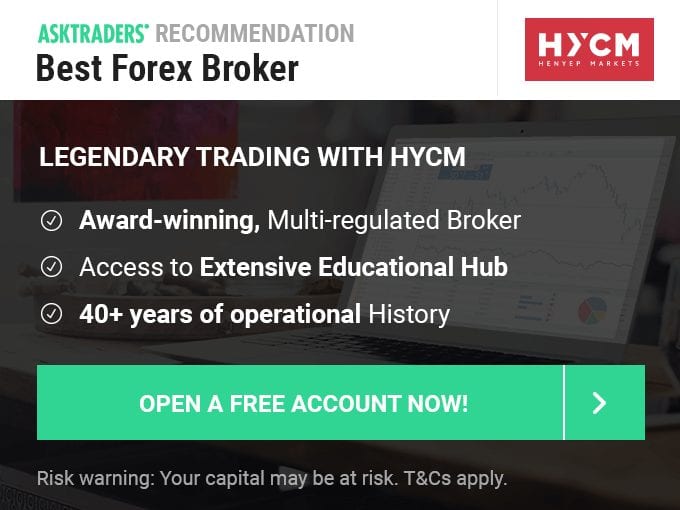 How to find your FX Broker on AskTraders
For Forex trading it is necessary to open a trading account with an FX broker. They act as an interface between the foreign exchange market and the trader. All trading takes place via the broker. The search for a suitable Forex broker is often not easy due to the numerous offers out there. Brokers provide their services and financial products on different terms. To find out which arrangement suits your own requirements, a Forex broker comparison is recommended. Discover AskTraders' extensive comparisons, reviews and helpful guides to facilitate your search for the right Forex broker!
Top 3 Forex Broker Comparison

Currency pairs
69 Currencies
of 28 Forex Broker
ETFinance

Currency pairs
Currencies

Currency pairs
51 Currencies
CFD BROKER
If you're a CFD trader, you will want a broker with a wide range of trading assets and underlyings. You also need fair, transparent fees and an account model that works with your trading style and strategy. Tight spreads, fast, accurate execution, and a top-notch trading platform round out the features you want in a CFD broker. AskTraders' CFD broker comparison gives you all the information you need to make an informed choice. Find out about governing regulation and account-holder protections in our detailed expert review. AskTraders CFD broker reviews let you know how each broker stacks up in educational offerings, demo accounts, and trader resources so you're always in the know about the CFD markets. Not sure what features you want in a CFD broker? Check our detailed CFD trading guides.
Compare the top providers on AskTraders
A CFD broker should have several characteristics. For example, supervision by a financial regulator is important. A good broker also strives to provide clients with the widest possible range of tradable assets. When comparing brokers, particular attention should be given to the conditions and costs. Among other things, the following questions arise in connection with this: Does the broker provide a free trading account? What is the minimum deposit? Is there a free demo account? Are the spreads calculated fairly? Detailed information about providers can be found in the independent CFD broker reviews by AskTraders.
CRYPTO BROKERS
You have lots of options when you're ready to trade crypto — there are crypto CFDs, ETFs, stock, and the digital currency itself. Finding the right crypto broker is key in that high-risk, high-reward world. AskTraders' crypto brokers reviews have all the information you need about trading instruments, digital currencies, leverage, spreads, and account minimums. Compare fees and see how much each crypto broker would charge for your trading style. Most crypto traders benefit from a demo account; AskTraders shows you which crypto brokers have demo accounts and how the different trading platforms compare. Even more importantly, our crypto broker comparison explains account holder security and fund protection. Before you dive into the crypto market, find out which broker has the right mix of features, customer support, and trading tools for your crypto strategy.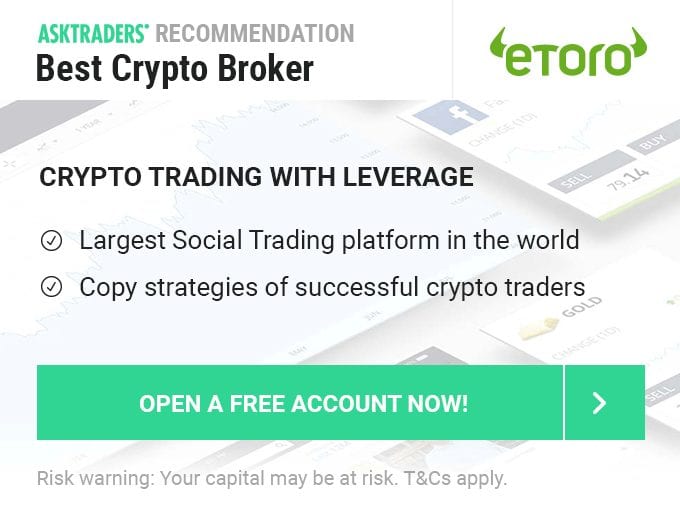 The Marks of a Good Crypto Broker
If you are looking for a suitable broker for cryptocurrency trading you should pay attention to various key factors in a broker comparison. On AskTraders you'll find numerous reviews on crypto brokers that focus on the user-friendliness of the trading interface, customer service and the selection of crypto coins. Many traders find it important that both the online presence (including an FAQ section) and the customer support are available in their native language. Other important features may be a free demo account, fair payment terms and a comprehensive range of training resources.
Top 3 Crypto Broker Comparison
of 17 Crypto Broker
eToro
of 17 Crypto Broker
ETFinance

of 17 Crypto Broker
IQ Option

SPREAD BETTING
Spread betting is a highly popular leveraged product that trades on price movements of underlying assets. Your spread betting broker should offer a wide range of trading instruments in different asset classes, including stocks, indices, and commodities. You also need an easy-to-use trading platform, fast execution, low commissions, and tight spreads. AskTraders' spread betting broker comparison puts all the information you need at your fingertips to help you find the best broker. Find out about the web and mobile app trading experience, customer support, and research and educational offerings for each top spread betting broker. See what other traders have to say about leading brokers and read our detailed spread betting guides. Connect with your broker of choice with just one click.
What makes a good spread betting broker? Compare now!
In the U.K., spread betting is a financial instrument that provides a tax-free option to trade on price movements of many other instruments, like indices, commodities or Forex. This, together with an increase in the number of underlyings available, makes spread betting popular with traders. The broker of choice should meet your personal needs. You should consider various criteria and compile a shortlist before coming to a decision. AskTraders' spread betting broker comparisons should guide and support you in your search for a provider, and tell you which provider managed to convince us in the Spread Betting Broker Test.
Top 3 Spread Betting Broker Comparison
of 9 Spread Betting Broker
City Index

of 9 Spread Betting Broker
FX Pro

of 9 Spread Betting Broker
IG
Go to Broker
74% of retail investor accounts lose money when trading spread bets and CFDs with this provider. You should consider whether you understand how spread bets and CFDs work, and whether you can afford to take the high risk of losing your money. Professional clients can lose more than they deposit. All trading involves risk.
SOCIAL TRADING
Social trading is a relatively new phenomenon in online trading; it's hard to find accurate, up-to-date information about top social trading brokers. AskTraders gives you the details about account minimums, asset classes, specific social trading fees, and available languages. Community is key in social trading platforms, so our social trading broker reviews include information about ease of copy trading and how to find top investors to follow. You'll even get reviews on the trading experience itself — how the platform performs compared to its peers and what leading social trading experts have to say. If you're new to social trading, or ready to give it a try, be sure to read our social trading guides to help you find the right social trading broker.
Social Trading Platforms
Social traders may be private investors or professional traders, like asset managers. On a social trading platform, they implement a trading strategy in accounts accessible to all members. The investment strategies as well as purchases and sales of investment products or securities are fully traceable. Interested parties can initially follow the strategies of social traders. If you're a follower and committed to a strategy, you can participate in its development and implementation. What should be considered in a social trading provider comparison is the quality of a social trading broker. Take a look at our articles and the Social Trading Reviews!
Top 3 Social Trading Broker Comparison
of 7 Social Trading Broker
eToro

of 7 Social Trading Broker
ZuluTrade
of 7 Social Trading Broker
Ayondo
ETF BROKERS
ETFs are the fastest growing asset class on the market being favored by retail and institutional investors alike. As an investment vehicle, ETFs work for all types of trading styles, from day traders to swing traders to buy-and-hold investors. AskTraders' ETF broker comparison gives you details about account minimums, fees, fund types, account types, and what to expect when you open an ETF trading account. Because ETFs work with so many trading strategies, every trader has unique needs in an ETF broker. Take the guesswork out of finding the broker with the right combination of a trading platform, mobile app, customer support, and commissions that suits you best. If you want more information about trading ETFs, check out our ETF trading guides.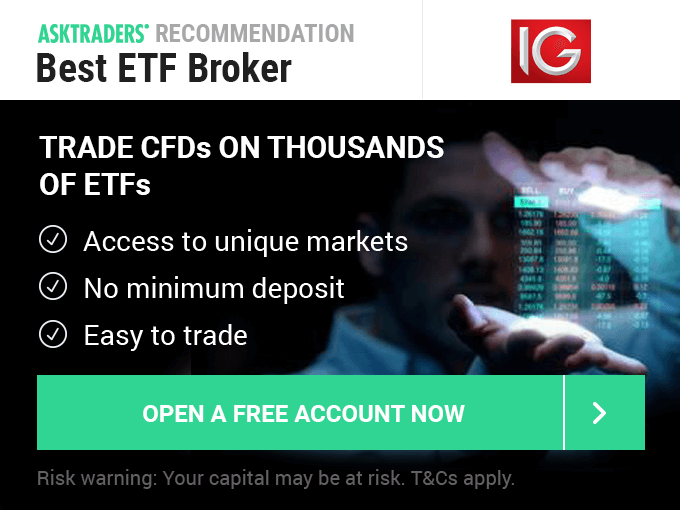 The Marks of a Good ETF Broker
For private investors exchange-traded index funds often provide a flexible, transparent, cost-effective trading opportunity. But what are the characteristics of a good ETF broker and how do index funds work? Which strengths and weaknesses do they have, which investment objectives can be achieved? These and other questions are answered in detail in the guides and broker reviews on AskTraders. Compare brokers to get an overview of the individual providers, find out more about commission and fee models, how to open of a stock account , the availability of customer support or about the quality of various trading platforms.
Top 3 ETF Broker Comparison
Go to Broker
74% of retail investor accounts lose money when trading spread bets and CFDs with this provider. You should consider whether you understand how spread bets and CFDs work, and whether you can afford to take the high risk of losing your money. Professional clients can lose more than they deposit. All trading involves risk.

of 6 ETF Broker
AJ Bell Youinvest

Go to Broker
Risk warning: Capital can be lost. Terms and conditions apply.
The AskTraders Q&A community
Our AskTraders community is always here to share their experience and opinions on everything from brokers to trading strategies to the latest financial market news. Have a question? Our community experts will give you their best answers — and we're always happy to hear from you. Stay connected with like-minded traders and be part of the Q&A community!
Learn to trade with AskTraders
Whether you're a novice trader or an experienced pro, there's always something more to learn about trading strategies and asset classes. Our AskTrader guides cover broad topics but our trading articles are a deep dive on the finer details of trading. You'll find in-depth pieces on charting methods and tools, specific trading strategies, new digital currencies, tax issues, trading trends, risk management, and even fundamentals of technical analysis. Wondering which Forex strategy gets best results? Want to find tips on hedging your portfolio with CFDs? Explore our knowledge base for insights from thought leaders in the trading world and sharpen your trading skills.
STRATEGIES
Traders have different goals — and AskTraders can help you find the right trading strategy to accomplish them. While nothing is guaranteed when it comes to trading and investing, there are some time-tested strategies that increase your odds of making successful trades. We show you how to apply trading strategies to different situations and asset classes, and break down the maths and science behind them. Learn the advantages and disadvantages of day trading, trend trading, and swing trading, or how to develop a solid exit strategy to limit losses and lock in gains. Find out what strategies are popular with crypto traders or whether automated trading is a good fit for your trading style. Become a better trader with AskTraders' trading strategy library.
BE PART OF THE COMMUNITY
You could try to learn everything about trading all on your own, but why would you when you can be part of the AskTraders community? There's no better place to find a welcoming community of active traders to share experiences, opinions, and advice. If it has to do with trading and the world's financial markets, there's someone in our AskTraders community talking about it. Join in today!
YOUR ADVANTAGES
Learn from leading experts
Share your trading experiences
Discover new trading strategies
Be part of the conversation