1.) ROBO ADVISORS: CONSIDER THE TYPES OF INVESTMENTS AND THEIR FOCUS
Are all robo advisors the same? No, each robo advisor addresses different needs, and their focus depends on many variables and strategies. They can trade indexes, materials, sectors, or other assets. When choosing a robo advisor, investors should consider their own needs and how they would want to invest their money.
A robo advisor is a computerised investment manager that uses algorithms to create smart portfolios. It is essentially software that allocates positions, but the investor chooses how portfolio decisions are made, by setting a predetermined strategy.

Usually, robo advisors invest money in exchange-traded funds (ETFs) and mutual funds that mirror popular indexes. The strategy is defined by the client's answers to a set of questions about age, risk tolerance and sectors. Robo advisors allow investors to avoid specific industries where they don't want to invest money, such as diamonds, or tobacco.
2.) Robo Advisor costs: Variable fees, look for lower commissions plus advising
Robo advisors usually charge less than a traditional portfolio manager, but investors should check costs carefully before signing up. There could be hidden costs or extra management costs. Also ask for minimum balance requirements.
Traders should check annual and monthly costs. Usually, robo advisors or brokers charge clients on a quarterly basis with a yearly rate, but recently, some companies have been charging monthly – still based on an annual rate.
Clients should also check for subscription costs, investment costs, transaction, exit or trading fees, and finally if there is a charge for advice – if the client wants it and indeed if the firm offers it.

A complete digital investment platform with no human interaction can be appealing because of the low cost and ease of investing. However, having access to a human financial advisor can be worth the price, so check if your potential robo advisor also offers access to a human advisor for a small cost, or even free.
A broker comparison shows that some firms offer subscription plans that provide money segment trading for free, such as the first 10,000 invested with no charges. Other companies provide cash bonuses.
3.) ACCOUNTS: FULLY AUTOMATED, OR A SOFTWARE MIX?
Usually, robo advisor brokers offer two types of accounts depending on the level of automation: a fully managed portfolio or a fixed allocation portfolio.
Managed accounts offer account investing services where the client provides all the money, and the investment team decides where to allocate the capital. These accounts are constantly supervised and positions can be changed any time. The user then receives reports on trading activities.
Fixed allocation holdings are pre-set portfolios that are decided according to the client's needs regarding risk-reward ratios, investment terms, and necessities of withdrawal. These accounts are cheaper than the managed portfolios overseen by humans.
In the UK, most companies have general investments, pensions and ISA accounts. ISAs allow you to protect and grow your money in a tax-efficient manner, thus reducing the impact of tax and maximising profits.
To summarise, robo clients need to decide what level of services they wish to have. Do they want to have fully automated investments? Or do they prefer to have more input when deciding where to invest their money?
4) Robo Advisor trading platforms: Information on the go
Due to the nature of automated trading, investors generally require robo advisor trading platforms that offer information in a nutshell, 24 hours a day, every day. Most companies provide real-time information about investments, and the possibility to change pre-set parameters.
The ability to check the performance of your money in other portfolios is also valuable. This allows you to compare performance in different allocations and decide to move funds when appropriate.
What should an investor look for in a platform? Be sure to check reviews of robo advisor trading platforms in forums – including feedback on how the software works in various desktop and mobile operating systems. Does the platform offer reliable and accurate information in real time? How easy is it to manage your account directly using the mobile app?
Finally, as most robo advisors suggest portfolios in line with investors' lifestyles, it is important to have easy access, allowing you to modify your profile so it reflects your current circumstances. Having the latest up-to-date platform for your portfolio can make a real difference.
5.) Robo advisor comparison: When the website is your window to the future
The quality of the robo advisor provider's website is one of the most crucial points to evaluate. The website is your first contact with the firm and accurate, clear, concise, and truthful information is vital. Don't be overwhelmed by the volume of information. Just look for the critical data you need to know.
Investors should be able to find vital information such as the regulatory body where the firm is registered (in the UK, this will be the Financial Conduct Authority). Check if the firm is authorised to offer services throughout your country, or just in one region. Fees and costs, the types of account the firm provides, and samples with a track record of their allocations are also factors to consider. Importantly, investors should avoid any broker that provides inconsistent information on the same topic across their website.
Reviews of robo advisors are fundamental too. Investors should ask for references and check them out when vetting a financial services company. Any firm that refuses to provide references is a robo advisor to avoid.
6.) Robo advisor comparisons: Customer support is your friend
Customer support is your channel of communication with a company. Indeed, this particular service should be carefully considered. Customer support is your friend, so it should act like one. It should provide all the information you request, all the data you require, and solutions to any questions you may have. Check that it does this, and in a timely manner.
When looking for a robo advisor, check the effectiveness of its customer service team – open a chat with them and ask relevant questions. How fast is their response? Are your enquiries fully answered? Is there a VIP customer service? All your queries should be addressed.
Most firms offer live chat, email contact forms and phone lines. Look for their social media accounts, and how active and responsive they are.
The key to excellent customer service is the response time and the ability to address questions and queries. The faster a robo advisor support team replies to your inquiries, the better that particular robo advisor is.
7) Robo advisor review: When payment and withdrawal are key
In the modern world, and with the UK operating as an online, connected country, it is unsurprising that online payments are the norm for a successful robo advisor.
There are four elements that you should pay attention to in your robo advisor review – the available deposit and withdrawal methods, fees and hidden costs, minimum deposits and withdrawals, and how secure the company is.
When it comes to deposits and withdrawals, most robo advisors offer online transfers, bank wires and credit card payments. Check if they also provide cryptocurrency wallets or online payment options such as PayPal.
All robo advisors charge clients with fixed fees or variable costs depending on the amount of money deposited. Check the prices for movement of capital, and also, if they have custodian fees.
Finally, one further crucial point is the level of cybersecurity offered. Are the website and trading platforms encrypted? Check if the robo advisor has a custodian bank and research that bank. Also, check how funds are protected by the regulatory body.
8.) Robo advisor comparisons: When the bonuses and offers make the difference
It is always great to receive free money, special discounts, or extra perks when you are purchasing goods. Most firms offer bonuses and perks to attract clients, but do be sure to check the small print.
When making robo advisor comparisons, check how much it will cost now and in the future. What are the hidden costs and what is the final price of every service that you are getting?
Most brokers offer portfolio analysis and financial advising as a way to attract new clients. They also offer cash bonuses where the investor may get as much money as they put into their new robo advisor account. In this case, check what the conditions to manage that money are.
Also, it is essential to get education and training on investments and allocations. Check if the broker offers educational support – do they provide tools, webinars, economic calendars, earnings calendars, etc.?
It is essential to understand the legal and taxation implications of having an investment account in the UK. Check if the firm offers assistance on that as well.
9.) THE BEST ROBO ADVISOR IS ONE WHO PROTECTS YOUR MONEY AS ITS OWN CAPITAL
The market will be there tomorrow, so be sure that your money is too. When assessing protection of funds, regulation is the crucial topic to pay attention to in a broker comparison. Investors from the UK should look for reliable and trustworthy robo advisors that are fully regulated in the UK and support UK citizens.
Robo advisors should be under the jurisdiction and regulation of the Financial Conduct Authority (FCA) as an investment advisor and investment management company. Firms should be registered at least in England and Wales.
Under regulatory body supervision, companies also should provide money protection from the FCA under the Financial Services Compensation Scheme (FSCS).
In the UK, most money deposited is protected under the FSCS up to a limit of £85,000 per person. This means each person in a joint account will receive £85,000, so two people would be covered for double the limit (£170,000) per authorised institution.
Finally, a brokerage or money management platform should provide high level encryption to protect clients against possible hacker attacks.
10.) THE WINNER IN THE ROBO ADVISOR COMPARISON IS…
Awards are always critical indicators of how a company is performing. So, if a company has a good number of awards, it would signal that it is well above average.
In our robo advisor comparison, we identify several key areas that we focus on when looking at awards. First, a stable and secure platform that is user-friendly. Second, an outstanding customer support team that addresses all doubts efficiently. Third, the most innovative portfolios that allow clients to select appropriate choices among varied allocations.
Investors should pay attention to how the product is regarded across the market, looking not only at awards but also at other press coverage. Avoid the paid-articles or promotional pieces and look for companies that are cited as firms that support the industry's improvement and development.
Check the source of the awards, as well. Where are the awards from? Is it from a micro-site, or a respected news or analysis outlet?
MARKET OVERVIEW: ROBO ADVISORS TO REVOLUTIONISE THE INVESTment world
Robo investment tools are revolutionising markets and are opening the industry to risk-averse demographic segments such as millennials. According to BI Intelligence, robo advisor asset growth is expected to top £1 trillion by 2020 and £4.5 trillion by 2022. Most of that growth is set to be fuelled by millennials.
The number of products has increased in recent years. Indeed, in the past, robo advisors only traded stocks or specific assets. Today, however, portfolios are more varied, and companies are offering multi-asset portfolios including bonds, stocks, ETFs and indexes. What's next? Cryptocurrencies perhaps.
The robo advisor industry is backed by regulatory bodies in the United States, Europe and the UK – meaning that users can take the risk of investing money with the protection of a regulatory framework. Investment funds are guaranteed.
Market Outlooks: Robo advisors to democratise the investment world
As mentioned previously, robo advisor asset growth is expected to top £1 trillion by 2020 and £4.5 trillion by 2022, according to BI Intelligence. The market is still small compared to most consolidated sectors of the financial industry, so there is room for growth.
The biggest question about the robo advisor market is when cryptocurrencies will be allowed to be fully tradable on the same platforms as stocks, commodities, and other instruments. Regulation is moving that way, but the final implementation date is not yet known. However, when it does arrive, it will be a massive development for the robo advisor industry.
Finally, new technologies like virtual reality and augmented reality will allow new solutions within the investment world that combine the robo advisor market with creating new, compelling, and more accessible ways to invest.
Robo advisors are taking on the investment world and are sure become the most popular money tool in the upcoming year. The industry is moving in line with current technological disruptive trends. Blockchain, smartphones and virtual segments combine perfectly in the financial world, and specifically in the robo advisor industry.
Stay alert for more financial opportunities in this area. Robo advisors will be the gateway to investing in marketplaces where everything can be bought – by robots.
Summary: Use the robo advisor comparison to find the best option for you
Investing your own money is a big step. After working so many hours to earn it, you deserve a company that treats your money as if it is its own capital. That's why it is so important for investors to carry out serious robo advisor research and to compare every detail that can affect their investments.
Security and regulations are also vital topics to take into consideration, as you don't want to see your funds disappear without a guarantee. Finally, fees and costs are critical to enhancing profits. Taxes and fees are the worst enemies of your performance, so finding a company that looks out for you in that regard is important.
This robo advisor comparison attempts to make that research easier for you. Here you can find detailed reviews of robo advisors that, when taken together, provide you with the most compelling and detailed company-by-company comparison. Take some time to examine it carefully.
Top 3 Robo Advisor Broker Comparison
1
of 10 Robo Advisor Broker Nutmeg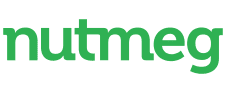 Min. deposit £ 100
Performance fee No
Trading fees No
Dep. Protection 85000
2
of 10 Robo Advisor Broker Moola

Min. deposit £ 50
Performance fee No
Trading fees No
Dep. Protection 50000
3
of 10 Robo Advisor Broker Moneyfarm

Min. deposit £ 500
Performance fee No
Trading fees No
Dep. Protection 50000
More comparisons:
Stock Broker Comparison 2020 – find the best provider now
CFD BROKER COMPARISON 2020 – KEY CRITERIA
ETF Broker Comparison 2020 – Finding Savings Plans with Potential
Social Trading Broker Comparison – the most convincing platforms of 2020