The 5 Biggest Stock Exchanges in Africa revealed. We have carried out extensive research to find and list the 5 Biggest Stock Exchanges in Africa, providing a side-by-side comparison of each.
This is a complete guide to the 5 Biggest Stock Exchanges in Africa.
In this in-depth guide you'll learn:
What is the purpose of a Stock Exchange?
5 Biggest Stock Exchanges in Africa
5 Biggest Stock Exchanges in Africa Compared Side-by-Side
How to choose the Right Share Broker
The Best Share Brokers
And lots more…
So, if you're ready to go "all in" with the 5 Biggest Stock Exchanges in Africa…
Let's dive right in…
What is the purpose of a Stock Exchange?
Stocks, bonds, and other financial instruments are traded by brokers and traders on an exchange known as a stock exchange, securities exchange, or bourse.
The issuance and redemption of securities and instruments, as well as the payment of income and dividends, can all be facilitated by stock exchanges.
Unit trusts, derivatives, pooled investment products, bonds, and stock issued by listed firms are all examples of securities that may be exchanged on a stock market.
When it comes to buying and selling stocks, stock exchanges often behave as "continuous auction" marketplaces, with trades being finalized either in person on the trading floor of the exchange or remotely via an electronic trading platform.
5 Biggest Stock Exchanges in Africa
#1 The Johannesburg Stock Exchange (JSE) – 1.36 trillion USD
Historically known as the JSE Securities Market and the Johannesburg Stock Exchange, JSE Limited is now the biggest stock exchange in Africa. After relocating from downtown Johannesburg to Sandton in the year 2000, it is now South Africa's financial hub.
There are currently 425 companies listed on the JSE and the J203 Index is 62,288.66 ZAR, showing a change of +538.87, while the year-to-date is -5.420.73 ZAR or -7.35%.
#2 Nigerian Stock Exchange (NGX) – 66.7 billion USD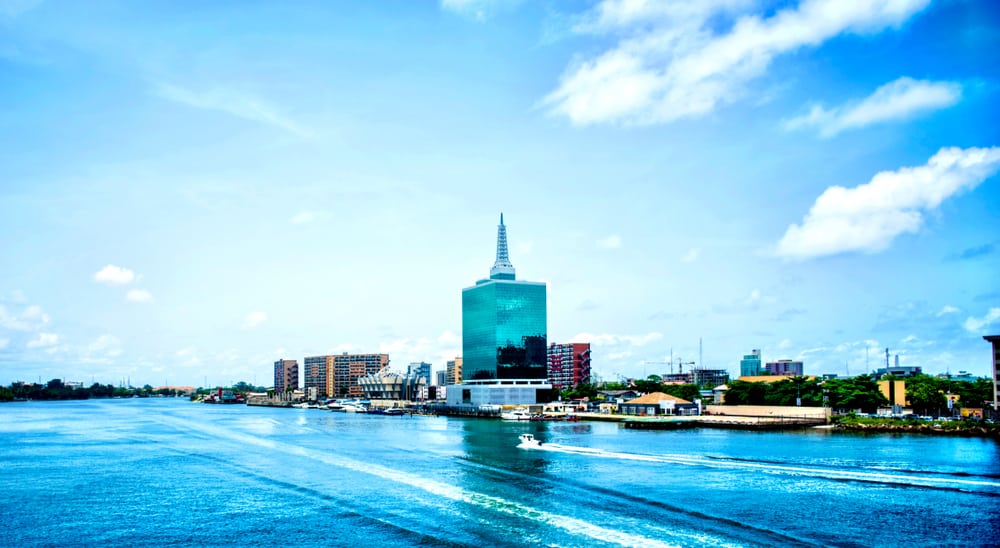 The demutualized Nigerian Stock Exchange, Nigerian Exchange Group (NGX Group) Plc, is Africa's premier comprehensive market infrastructure Group. The Group serves the biggest economy in Africa and is enhancing the competitiveness of African countries to attain global success.
Through its wholly-owned subsidiaries – Nigerian Exchange (NGX) is a prominent listing and trading venue in Africa.
Through NGX Regulation Limited (NGX RegCo), an independent regulation firm; and NGX Real Estate Limited (NGX RelCo), a real estate company – NGX Group offers a vast array of services.
This includes listing and trading securities, licensing, market data solutions, auxiliary technology, regulatory, and more. There are currently 156 listed companies on the NGX, and it has an ASI Index of 50,442.37 NGN and a year-to-date change of +7,725.93 NGX, indicating a +18.09% difference.
#3 Casablanca Stock Exchange (CSE) – 65.3 billion USD
La Bourse de Casablanca is a stock market in Casablanca, Morocco. The Casablanca Stock Exchange (CSE), which has one of the greatest performances in the Middle East and North Africa (MENA) area, is Africa's third biggest Bourse after Johannesburg Stock Exchange and Nigerian Stock Exchange.
The exchange is very contemporary since it was reformed in 1993. The CSE has implemented an electronic trading platform and is currently comprised of two markets: the Central Market and a Block Trade Market for block transactions.
The Casablanca Stock Exchange currently has 76 listings along with a market capitalization of 65.3 billion USD.
#4 Egyptian Stock Exchange (EGX) – 35.72 billion USD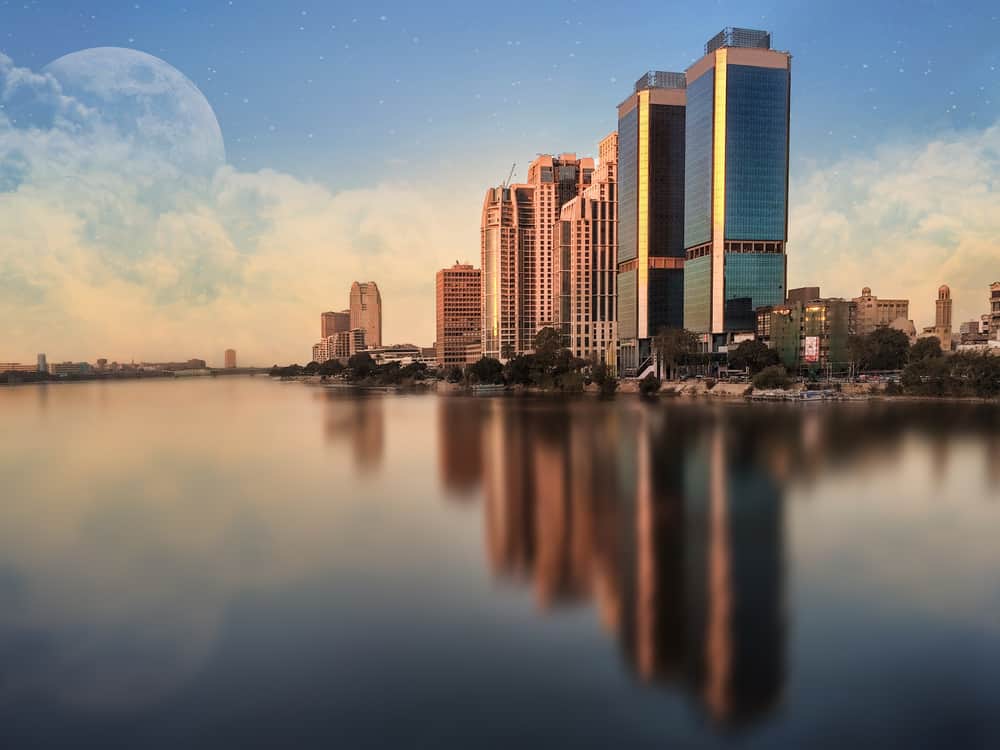 Both the Cairo and Alexandria stock exchanges are part of the Egyptian Market (EGX), Egypt's stock exchange, and are regulated by the same board of directors and use the same trading, clearing, and settlement infrastructure, with Mohamed Farid currently serving as chair of the Egyptian Exchange.
There is no capital gains tax on stock market transactions. Companies listed on the market do not have to pay taxes on dividends paid to shareholders.
However, a 10% capital gain tax applicable to mergers and acquisitions was applied to the transaction in 2013. A 10% capital gains tax on mergers and acquisitions and an eventual tax on cash dividends were both slated for elimination by the Finance Ministry in 2013.
On 25 January 2011, when the Egyptian revolution began, the stock market in Egypt dropped by 6.25%. The EGX 30 Index (EGX30), a widely followed stock market barometer, dropped 16% that week due to the revolt, forcing the market to shut after trade on January 27.
On Wednesday, March 23rd, after being closed for over 8 weeks, the exchange reopened. After trading resumed, the market dropped by 8.9%. A member of the Federation of Euro-Asian Stock Exchanges, the Egyptian Exchange is an important financial centre in the Middle East.
The Egyptian Stock Exchange currently has a market capitalization of $35.73 billion and has 225 companies currently listed.
#5 Nairobi Stock Exchange (NSE) – 17.19 billion USD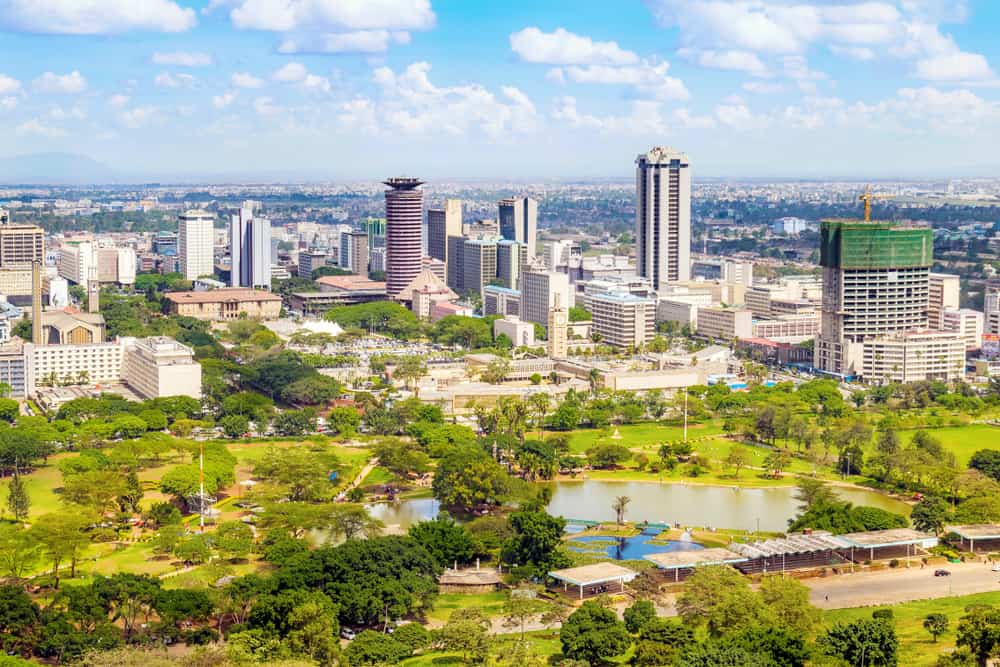 In 1954, the Nairobi Stock Exchange (now known as the Nairobi Securities Exchange, or NSE) opened for business in Nairobi. It was a non-profit organization of European stockbrokers in British Kenya that was formed according to the Societies Act.
The capital city of Kenya and one of the regions with the highest economic growth in Sub-Saharan Africa in Nairobi, where the bourse is located. The Capital Markets Authority of Kenya regulates the NSE, which is supervised by an 11-person board of directors.
In 2014, after an initial public offering successfully raised KSh 627 million, the NSE demutualized and was officially listed on the main board of its own market.
The Nairobi Stock Exchange (NSE) currently has a market capitalization of 17.19 billion USD and there are 65 companies listed on the exchange.
5 Biggest Stock Exchanges in Africa Compared Side-by-Side
Feature
JSE
NGX
CSE
EGX
NSE
Date Established
1887 (135Y)
1960 (62Y)
1929 (93Y)
1883 (139Y)
1954 (68Y)
Headquarters
Sandton, Johannesburg, South Africa
Lagos, Lagos State, Nigeria
Casablanca, Morocco
Cairo, Egypt
Nairobi, Nairobi County, Kenya
Listed Companies
425
156
76
225
65
Market Capitalization
US$1.2 trillion
US$66.7 billion
US$65.3 billion
US$35.7 billion
US$17.19 billion
Currency
South African Rand (ZAR)
Nigerian Naira (NGN)
Moroccan Dirhams (MAD)
Egyptian Pounds (EGP)
Kenyan Shillings (KES)
Indices
·       FTSE/JSE All Share Index

·       FTSE/JSE Top 40 Index

·       NSE All-Share

·       NSE Premium

·       NSE 30

·       NSE 50

·       NSE Corporate Governance Index

·       NSE Banking

·       NSE Consumer Goods

–
·       EGX 30

·       EGX 50

·       EGX 100

·       NSE All Share

·       NSE 20 Share

·       FTSE NSE Indices

·       FTSE NSE Kenya 15

·       FTSE Kenya 25

·       FTSE NSE Kenya Bond Index

·       FTSE ASEA Pan African Index

Market Hours
Mon – Fri

9 am – 5 pm

SAST

GMT +2h00

Mon – Fri

10 am – 2h20 pm

WAT

GMT +1h00

Mon – Fri

9h30 am – 3h20 pm

WAT

GMT +1h00

Sun – Thur

10 am – 2h15 pm

EET

GMT +2h00

Mon – Fri

9 am – 3 pm

EAT

GMT +3h00

Ownership
JSE Limited
Nigerian Stock Exchange Ltd
–
Mohamed Farid
Standard Chartered Kenya Nominees
Regulations
Financial Sector Conduct Authority (FSCA)
Nigerian Securities and Exchange Commission (SEC)
Conseil Deontologique des Valeurs Mobilières (CDVM)
The Financial Regulation Authority (FRA)
An eleven-person Board of Directors
How to choose the Right Share Broker
Traders could not have picked a more favourable time to enter the investment market than the present. Competition among online brokers is high, which means costs are dropping down and features are being boosted.
Those interested in trading global financial instruments could choose from a wide variety of online forex and CFD brokers. However, there are several factors to consider when choosing a broker and we will go through them here.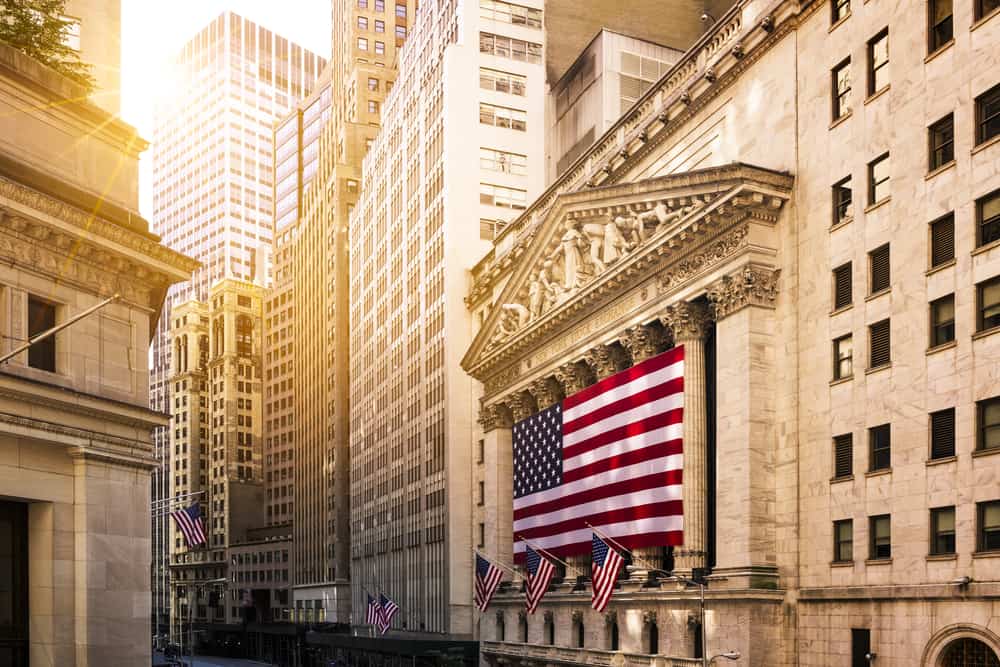 Commission Charges
Individual stocks, options, mutual funds, exchange-traded funds, and bonds are the main investment types offered by brokers. Some will also provide exposure to the forex market, futures trading, and cryptocurrency exchanges.
Both the suitability of the broker's offerings to your investment requirements and the fees you must pay is dependent on the investments the broker has available. You should pay close attention to the commissions that are involved with the investments you like.
Overall Reliability
There is a diverse selection of brokers available. Several have been popular for many years, while others have just recently emerged.
That does not imply they cannot be trusted, but if they are managing transactions for clients, they are members of a self-regulatory organization like the Financial Conduct Authority (FCA), the Financial Sector Conduct Authority (FSCA) and other regulators, or subject to additional oversight.
Account Fees
While it could be impossible to eliminate account fees, they may be kept to a minimum. To withdraw funds or investments, or to close your account, most brokers will assess a fee. When switching brokers, your new firm could pay some or all your transfer expenses.
If a broker does not charge them, or if you do not use their optional services, you could avoid paying most additional costs.
Annual costs, inactivity fees, trading platform subscriptions, and additional charges for research or data are all examples of the kind of expenses you should be aware of.
Pricing and Execution on Trades
Cost is less of a factor today, leading to commission-free transactions becoming the norm at most brokerages.
However, you should consider the brokerage's position on the controversial practice of paying for order flow and how much it costs before making a final decision.
This is especially true if you are an active trader who wants their deal completed at the best price possible, even if it means a difference of a few cents.
Additional Tools, Educational Materials, and Features
Look for a brokerage that provides free educational tools like live webinars, detailed how-to instructions, video tutorials, glossaries, and more if you are just starting in the investment world.
You should also look at the broker's commitment to educating its customers about the inherent hazards of more complex trading tactics like options.

Conclusion
Africa has an extremely lucrative and attractive stock market with five of the largest stock exchanges based in Johannesburg, Nigeria, Morocco, Egypt, and Kenya.
These exchanges provide retail and institutional share traders access to local companies with shares listed on the main boards of each exchange.