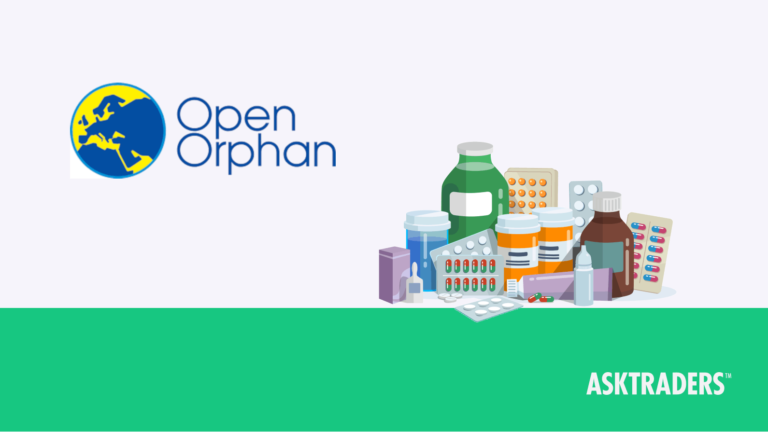 Open Orphan (LON: ORPH) shares are rallying premarket after announcing that its subsidiary, hVIVO, has signed a new £5.7m contract with a specialist biotechnology company.

The contract is with a firm developing therapeutics for respiratory viral infections, with hVIVO testing its antiviral product using the influenza human challenge study model.
The study is expected to begin in Q1 2022 and will take place at hVIVO's facilities in London.
"This contract is also a further demonstration of our expertise and capabilities testing therapeutics across the infectious disease and respiratory market, which is due to grow exponentially to over $250 billion by 2025, as pharmaceutical companies around the world look to restock the medicine cabinets with novel vaccines and antivirals," said Cathal Friel, executive chairman of Open Orphan.
Open Orphan expects the revenue from the contract to be recognised across 2021 and 2022.
"The client's influenza antiviral product has demonstrated effectiveness in animal preclinical models of respiratory viruses and has several clinical and commercial advantages with respect to convenience, resistance, durability and compatibility when compared to similar products," the company stated.
As more attention switches to influenza outbreaks, the company said that it expects to sign more contracts in the area.
"We are delighted to be working with this biotechnology company to test their exciting antiviral product against our Influenza human challenge study model. As a result of social distancing, hand washing and other COVID-19 mitigation measures, there has been extremely low levels of population immunity to Influenza," said Friel.
"As such, there is an increasing concern that in the year ahead Influenza outbreaks could spike considerably and therefore this type of therapeutic could form part of an effective defence against future outbreaks of Influenza due to its compelling array of clinical and commercial advantages."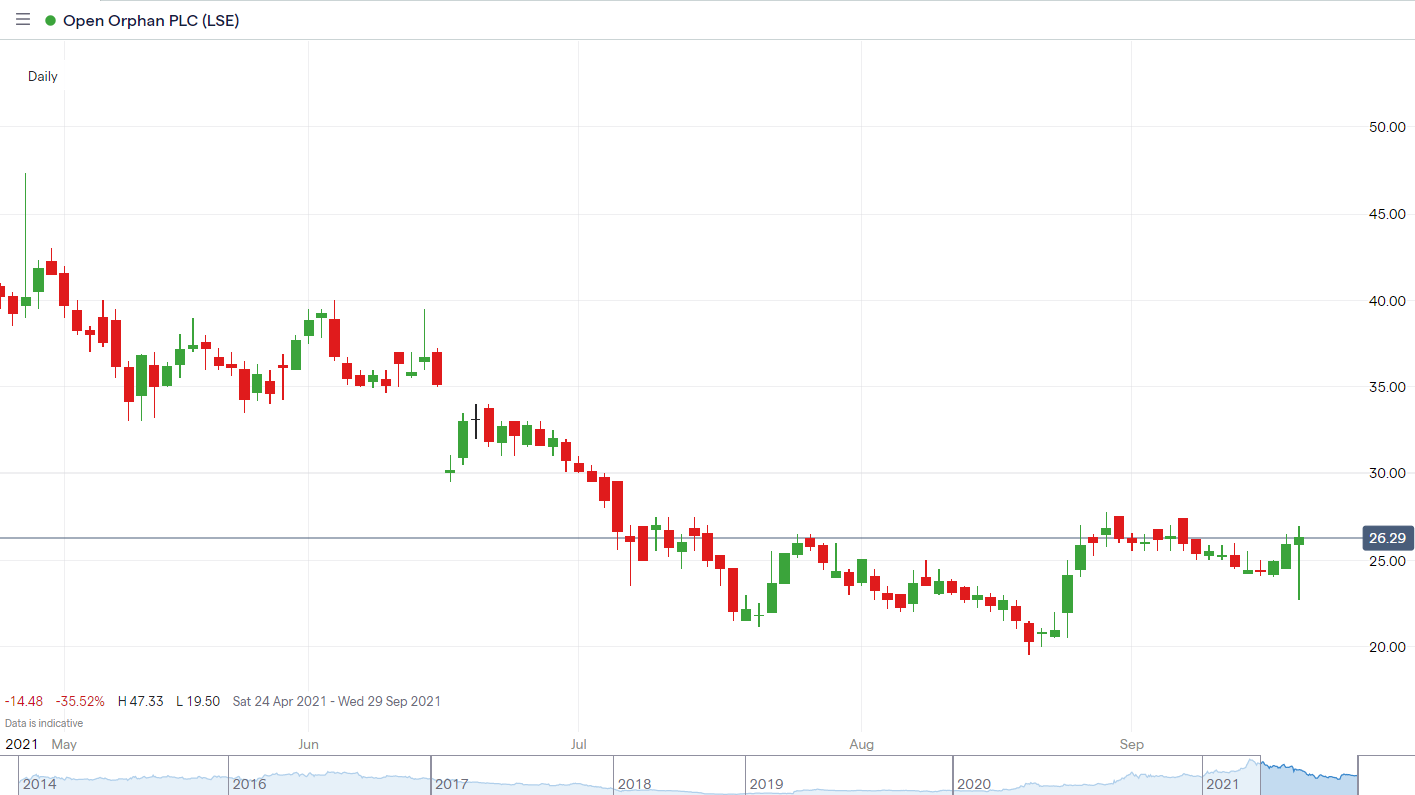 Open Orphan shares are currently trading at 26.05p, up 2.2% on Monday. However, its shares fell to a low of 22p earlier in the session.
In a separate announcement, the AIM-quoted company released its half-year report. Open Orphan's revenue surged 242% during the six months ended June 30, climbing to £21.9 million, compared to £6.4 million in H1 2020. They also reported a positive EBITDA profit of £2.1 million compared to an EBITDA loss of £4.1 million in H1 2020.
The rise was a result of an increase in active challenge studies to six, compared to two the previous year.  Non-COVID-19 related work accounted for 75% of revenues.
For the full year, Open Orphan is expecting revenue of approximately £40 million, with full-year EBITDA profitability for FY 2021. Non-COVID-19 work is expected to represent 70% of FY 2021 revenue. However, despite the rise, Open Orphan warned it is still behind analyst expectations due to some COVID-19 studies looking as though they will start later than anticipated.
Open Orphan is targeting revenues in the region of £50m for 2022 in non-COVID-19 work.
Should you invest in Open Orphan shares?
Open Orphan shares are traded on the London stock exchange's AIM market (the alternative investment market), which is the submarket specifically for smaller companies. AIM stocks are attractive to investors as they have tax advantages and smaller companies have the potential to benefit from rapid growth. But are ORPH shares the best buy? Our stock market analysts regularly review the market and share their picks for high growth companies