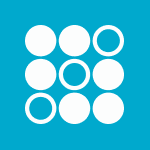 SoFi stock sits near annual lows as investor sell-off and inflation fears weigh on price
Covid, positive Q3, and the increase in mobile finance support SoFi growth
Stock reacting around the $14.50 support zone, potential to bounce
SoFi Technologies (NASDAQ: SOFI), a rising star in the world of personal finance, is starting to turn some heads as stock trades around annual lows. A popular name amongst the Reddit mob and a prominent name amongst growth stocks – analysts are starting to make a bullish case for SoFi that is definitely worth looking at. 

At a low price of $14.85, if the fintech company's business plans reach fruition, the upside potential speaks for itself. Born as an affordable lender, SoFi now offers auto loans, personal loans, credit bards, and even money management accounts – evolving massively from the college-based dream. Following the company's IPO in December last year, the stock skyrocketed thanks to retail hype and the incessant growth of mobile banking in the face of Covid restrictions. 
SoFi has a bold journey ahead of itself as it cements its name as a reputable figure in the personal finance space, provoking market interest through offering higher interest rates on savings accounts and individual account insurance up to $1M, four times the typical bank norm. In further support of SoFi, the company's acquisition attempt of Golden Pacific Bank will mean they will be able to offer deposit accounts and even more competitive rates.
Yet it hasn't been all clear sailing for SoFi stock; far from it. The company posted a strong Q3 report, yet followed the report with news that one of the company's largest backers – Social Capital – planned to sell off 15% of its company stock, sending stock plummeting. 
Looking at the bigger picture, SoFi has all the right signals. Looking like the stock is set to bounce around the $14.50 support, the fed's inflation-easing measures might also start to seep some value into the price. This along with long-term sector growth could provide SoFi with the required factors to move back towards 52-week highs. SOFI stock is currently trading with a loss of 3.5%, trading around the $14.60 level.