Key points:
With the turn of the new year, how will clean energy investment fare after a disappointing 2021
These 3 stocks appear undervalued in regards to their positioning in the emerging green landscape
With looming US government investment, now could be the time to add clean energy stocks to your portfolio
There's a lot of humdrum surrounding clean energy, and with oil and fossil fuels largely still in control, it's worth looking at a few companies that are well-positioned for larger growth in 2022. Whether attractively priced or industry leaders – these clean energy stocks scream potential.

On paper, the US is well-armed for its fight against climate change. Joe Biden's administration is aiming to fully decarbonize the U.S economy by 2035 – with specific weight towards the energy sector. Due to political obstructions to the 'Build Back Better' agenda, rising interest rates, and rotational trends out of high-growth tech stocks – clean energy had a rough time over 2021. Yet the senate's $1.2T infrastructure package that includes funding of clean energy investments still has the potential to spur active growth in the renewable sector, and with pandemic economics easing; 2022 could be the year for clean energy.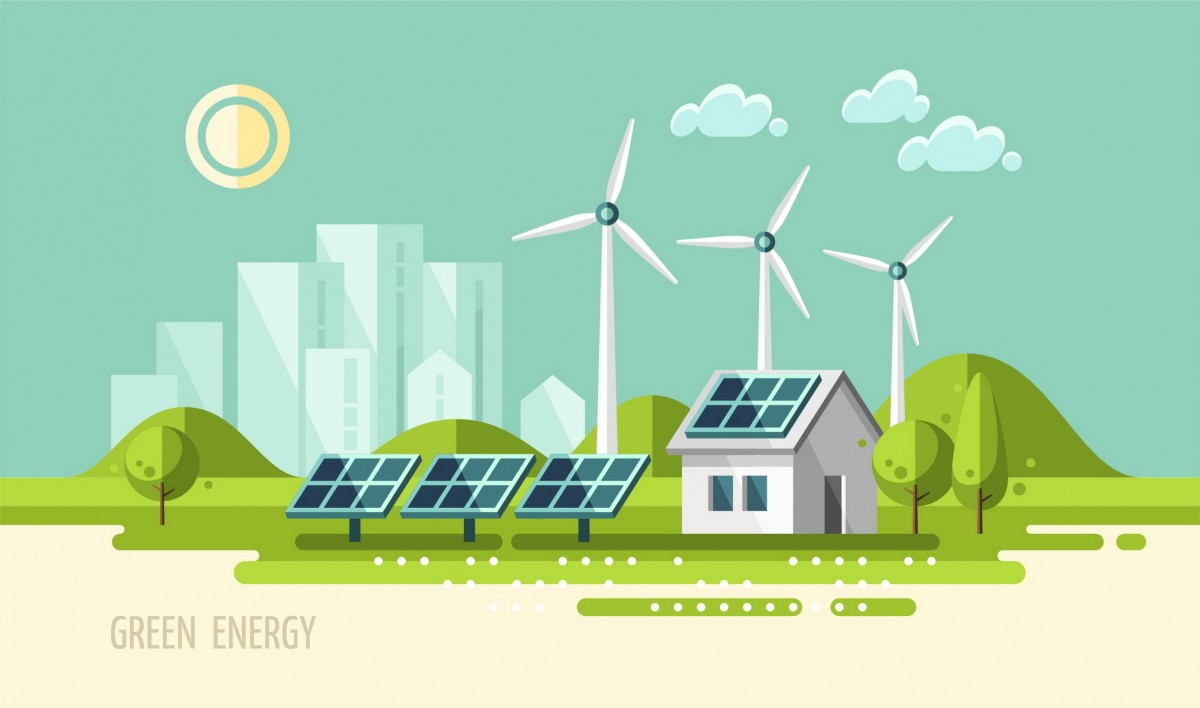 Attractively Priced…
If 2022 shapes up to be anything different than the year we've just had; clean energy should find more of a place within the broader market narrative. Looking at stocks from a pure growth standpoint, there are a few players that currently offer low entry prices, yet with a bit of a push, could witness promising growth in the not-too-distant future.
ADS-TEC
With the world turning towards EVs, the market for charging infrastructure is yet to attract the same amount of attention. Sure, companies like Blink Charging, EVgo, and ChargePoint seem to be slowly interweaving their technology and apparatus into the mainstream agenda, all growing their market caps respectively. Yet ADS-TEC (NASDAQ: ADSE) is a new kid on the block, whose unique angle might prove critical for the extensive use of EV's in the years to come. The company made its public debut following a SPAC merger in December last year – and is yet to cause the same market ripples that we've seen amongst many other fresh-faced SPAC mergers. 
What's so special about ADS-TEC? The ADS fast chargers are, unlike many of its competitors, not limited geographically; meaning they don't require large amounts of electrical infrastructure and can effectively, be placed anywhere. This is near-on revolutionary for EV-charging apparatus; ADS uses battery packs instead of traditional direct current chargers, meaning the packs can charge of normal grid infrastructure, and then be used to quickly charge an EV. 
It's somewhat surprising that this company has remained in the shadows since its public debut. Looking forward to a landscape dominated by EV's, the likelihood is that battery backup will play a vital role in the efficiency of EV fast-charging charging. With the smallest market cap out of the EV charging companies but with a potentially vital angle; ADS-TEC stands as an attractive pick for 2022.
Plug Power
If you're familiar with clean energy stocks, no doubt you will have heard of Plug Power (NASDAQ: PLUG)- the company slowly globalizing its hydrogen ecosystem as governments and industry seek out alternative, clean energy practices. Hydrogen is becoming a particular favorite, and whilst it remains expensive, Plug Power are increasing infrastructure bases across the globe, meaning that the logistics of a hydrogen ecosystem are slowly but surely becoming more feasible. 
On another important note, Plug Power stock appears starkly undervalued. 2020 proved a great year for the company, but as they continued to expand into new territories, investors seemed apprehensive with regards to financials, hence Plug stock has retreated 66% since this time last year. 
There are multiple reasons to be bullish on Plug Power; firstly, the company is without a doubt the market leader in the large-scale hydrogen industry, with little competition threatening its solid foundations. Secondly, numerous governments are looking at programs that will promote the use of hydrogen, including South Korea and the US; hence Plug Power's strong global positioning is its key driving factor. Furthermore, Plug Power's green hydrogen business is expected to bolster revenue substantially in the coming years – which might welcome bulls back to the struggling stock. Regardless, Plug's ambitious expansion strategy should yield better financials in the coming quarter's; and with a prevalent upside on the cards, Plug Power is a great pick for 2022. 
Atlantica Sustainable Infrastructure – Greener Dividends
Companies that have diversified assets are a popular option for investors that choose to minimize excessive risk. Atlantica Sustainable Infrastructure (NASDAQ: AY) is well-diversified, and whilst around 77% of company revenue is derived from renewables, it also has natural gas plants, electricity transmission lines, and water desalination facilities. More important, of the 77% in revenue attested to renewables, a large amount of this is built on long-term solar contracts – meaning reliable dividends. Currently, Atlantica yields around 4.6% at its current share price, which stands as an impressive return compared to the average of 3.5% from the companies two large competitors, NextEra and Clearway.
For many investors, dividends aren't a make or break, and it will obviously depend on your particular strategy. However, consistency is important. As clean energy infrastructure becomes more and more sought after, Atlantica will be well-positioned, but due to the companies diversity, not necessarily over-exposed to a particular sector. It is also worth noting that many of Atlantica's recent investments have been in the US, and thus the clean-energy infrastructure bill should continue to lend a helping hand to expansion efforts. With the stock down 24% over the year, Atlantica might be worth adding to your portfolio while it is still favorably priced. 
Looking Forward
There are countless names that haven't been mentioned, and there will be countless more that emerge as clean energy starts to dictate more of the market. ADS-TEC, Plug Power, and Atlantica Sustainable all offer unique, undervalued chances for growth over 2022. The argument could be made that it might take longer for the ADS battery packs to see widespread usage, or that we are still some way away from a financially sustainable hydrogen ecosystem; well, the truth is that any speculation involves risk, but these 3 value stocks are saturated with growth potential.