A Brief History of Litecoin
As with more traditional investments, you should never invest in a cryptocurrency without at least a basic understanding of how it came to be, as this delivers insights as to the crypto's potential.
Charlie Lee developed Litecoin in response to Bitcoin as a way to overcome some of the inherent flaws of the first cryptocurrency. Litecoin arrived on Oct. 13, 2011, with the goal of improving on Bitcoin.
With Litecoin, Lee developed a cryptocurrency that was faster, cheaper, and smarter than Bitcoin. Bitcoin has a block time of 10 minutes while Litecoin reduces this to just 2.5 minutes. Additionally, Litecoin has had significantly lower fees than Bitcoin right from the start, making transactions in this cryptocurrency more affordable. The lower fees are a direct result of the shorter block times, as transactions are processed more quickly.
Additionally, Litecoin was the very first digital coin to make use of a scrypt algorithm as opposed to Bitcoin's. The use of this different scrypt algorithm makes it possible for regular people to actually mine Litecoin with their desktop PC, something that has not been possible with Bitcoin for a while. Litecoin remains popular due to its speed and low cost, which have always set it apart and make it popular on the best crypto broker.
Litecoin Overcomes Some Faults of Bitcoin
Many of those who choose to invest in Litecoin instead of Bitcoin do so because of this particular cryptocurrency's ability to overcome some shortcomings of Bitcoin.
As mentioned, Litecoin has significantly faster transaction times, taking about a quarter as long as Bitcoin. That has also led to lower transaction fees, making Litecoin more appropriate for daily transactions than BTC.
An additional benefit of Litecoin you will not get with Bitcoin is the prevention of flood attacks. This is when a huge number of spam attacks are sent to the network to damage the system. This occurred with Bitcoin in 2015 and wreaked havoc. It is not a concern with Litecoin since creator Charlie Lee was well aware of the risk. In fact, Litecoin also overcomes some of Bitcoin's scalability issues, which allows for more transactions to take place on the blockchain.
Some also appreciate the higher market cap of Litecoin compared to Bitcoin, 84 million tokens compared to 21 million. This diminishes the need to complete transactions in tiny fractions of a single token, which is inevitable with Bitcoin when it comes to goods with small price tags. People will be more willing to charge 0.01 LTC for something than 0.000001 BTC as the figure is simply easier to read and understand. This makes Litecoin better for all types of transactions, particularly from a consumer-merchant standpoint.
Top 3 Crypto Broker Comparison
of 18 Crypto Broker
eToro
of 18 Crypto Broker
GMO Trading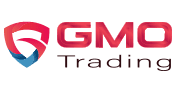 of 18 Crypto Broker
IQ Option

Relatively Low Threshold to Investment
For those who want to invest in cryptocurrency but find the price of Bitcoin or Ethereum to be daunting, Litecoin offers a good alternative. At the time of writing, Litecoin was listed at $106.01 USD, compared to $6,759.74 USD per Bitcoin and the Ethereum price of $597.89. As such, you can purchase almost six times as much Litecoin as Ethereum or nearly 64 times the amount of Bitcoin.
While the amount of crypto purchased would currently have the same value in fiat currency, many traders prefer the feeling of owning any sort of quantity of a crypto. After all, it feels more significant to own 10 Litecoins than a fraction of a Bitcoin. Additionally, when you own more of a cryptocurrency, you will see a greater profit for each cent increase in its value, something many investors appreciate. When developing crypto trading strategies, keep in mind that if you held the equivalent of $1,000 in each LTC and BTC, and the value of each went up 1 percent, your profits in either crypto would be identical.
Because of this, some investors consider owning a small quantity of Bitcoin to be equal to owning a smaller quantity of Litecoin, not necessarily worse. Your take on this matter will depend on your viewpoint, how much you have to invest, and whether owning an entire token is important to you.
The Litecoin Creator Called for Caution
Although this is semi-old news in the fast-paced world of cryptocurrency, it is worth noting that Lee, the creator of Litecoin, told investors to use caution in December 2017 when the price of Litecoin was soaring. This advice came as the cryptocurrency reached new highs.
This advice came via a tweet on Dec. 11 where Charlie Lee wrote that: "Buying LTC is extremely risky. I expect us to have a multi-year bear market like the one we just had where LTC dropped 90% in value ($48 to $4). So if you can't handle LTC dropping to $20, don't buy!"
As you take a closer look at Lee's comment, it becomes clear why this advice from over seven months ago is still relevant. His predictions are for a "multi-year bear market," which would mean we are still in the market he described. However, Lee's advice does not mean that you should not invest in Litecoin at all. Instead, it means that you should use caution when doing so and think of it as a long-term investment instead of a short-term one. In other words, if you are not prepared to deal with a potential loss in the short term in order to get a long-term profit, then the answer to is Litecoin a good investment and should I buy Litecoin now will be no for you.
A Closer Look at Recent Spikes
Several months later, it is clear that Lee was absolutely correct when he posted that tweet. The Litecoin price has dropped dramatically since December. This was immediately following a dramatic rise that included several all-time highs.
As of Dec. 18, 2017, Litecoin had experienced a year-to-date gain of over 8,000 percent, reaching $360.93. Shortly after, it reached the all-time high of $375.29. By Jan. 16, 2018, however, it was listed at just $188.09 on CoinMarketCap.
At the time of the drop, cryptocurrency experts pointed out that this was a market-wide phenomenon affecting other cryptos, as well. They viewed it as a market correction and an expected result of the dramatic surge in price that Litecoin and other cryptocurrencies had experienced. As mentioned earlier, the current price of Litecoin at the time of writing was $106.01.
That current value of Litecoin shows a great deal of potential for growth, given the recent spikes, but it is also still much higher than Litecoin had been in the past. After all, in January 2017, headlines exclaimed that Litecoin hit an all-time high (at the time) when it went over $50. These recent variations in Litecoin pricing deliver the same lesson as Lee's tweet. Investing in Litecoin is risky and should only be considered as a long-term investment unless you get exceedingly lucky.
When Should You Buy Litecoin?
Unfortunately, there is no clear answer as to when you should buy Litecoin since cryptocurrency markets are volatile. If you could go back in time and buy it with your current knowledge, you could have taken advantage of a dramatic gain just within 2017, but this is not possible.
Instead, you must follow the same advice investors have been trying to follow for years: buy low, sell high. When you notice that the price of Litecoin is lower than it has been in the past, go ahead and buy it. Eventually, Litecoin should go back up in value, although there is no telling how long that will take.
The best way to figure out when to buy Litecoin is to do your research. Look at historical data for the cryptocurrency and investigate what impacts its price. Read predictions from experts regarding the future price of Litecoin, but always take them with a grain of salt after identifying the interests of the expert making the prediction. As with any other investment, choosing when to buy Litecoin will take some research on your part, but if you time your purchase correctly, it can be a smart move. Don't answer yes to is Litecoin a good investment and should I buy Litecoin now without research.
Evaluating Litecoin as a Short-Term Investment
As mentioned, Litecoin does better as a long-term investment than a short-term one, but it is still smart to take a closer look at the pros and cons of each situation. Short-term investments will be anything under a year. There are a few points in favor of Litecoin as a good short-term investment, including Lee teasing about an "unexpected surprise" at some point this year. Depending on what the surprise is, it might serve to boost the value of Litecoin.
Additionally, the high trading volume of Litecoin is an indication that investors regularly choose to buy this cryptocurrency and you will find many options in a crypto broker comparison to buy it. Because of the large volume, you should not have an issue if you want to sell your Litecoin in the short term due to the plethora of buyers. Finally, Litecoin is listed on many cryptocurrency exchanges, including those that only include those with the top trading volumes.
There is only one disadvantage for short-term investments in Litecoin, but it can be significant: volatility. Cryptocurrency markets are known for their extreme volatility, which means that you never know if the price of Litecoin will change dramatically. While a significant change can increase your potential profit, it can also increase your potential losses. For the perfect example, go back to the price spike in December 2017. If you had invested right after the spike, you would have suffered from 50% loss in one month.
Evaluating Litecoin as a Long-Term Investment
You are more likely to have a positive answer to is Litecoin a good investment and should I buy Litecoin now if your goal is long-term profit, as suggested by its founder. Even extremely volatile markets, such as cryptocurrency, will even out somewhat if you look at the bigger picture over time.
There are other factors in favor of Litecoin investments, including the fact that the coin's creator remains involved. He works on the project full time, so it has his dedicated attention as well as that of a team of experienced blockchain experts. The long history of Litecoin, since 2011, also indicates its potential stability and solidifies its spots as among the most established cryptocurrencies. As with other types of investments, choosing to buy a crypto with a solid history tends to be less risky.
The price point of Litecoin even makes it possible to invest small quantities regularly. In this way, you could invest just a little of your extra money every few months and watch the amount add up over time. At the same time, you will get protection from short-term price fluctuations as you keep the money in Litecoin over time.
Keep in mind, however, that while Litecoin does improve upon the scalability issues of Bitcoin, it still struggles. Litecoin can currently process around 56 transactions each second, and while that is several times Bitcoin's seven transactions per second, many feel it still requires improvement for Litecoin to take off.
Conclusion:
Is Litecoin a Good Investment, & Should I Buy It Now?
There is no hard and fast way to determine if something is a good investment and anyone guaranteeing that Litecoin, or any other cryptocurrency, is a solid investment or a horrible one has an ulterior motive of some sort. That being said, Litecoin certainly has many features and signs that indicate it may make a good investment, particularly in the long term. As a short-term investment, Litecoin's volatility puts you at risk but with the potential for massive rewards. Those willing to deal with high-risk investments can buy Litecoin in hopes of short- or long-term gains, while those who prefer lower risk should plan to hold any purchased Litecoin for a long time. Before buying Litecoin, track the price and read expert insights, so you can time your purchase properly, just like you would with any other investment.