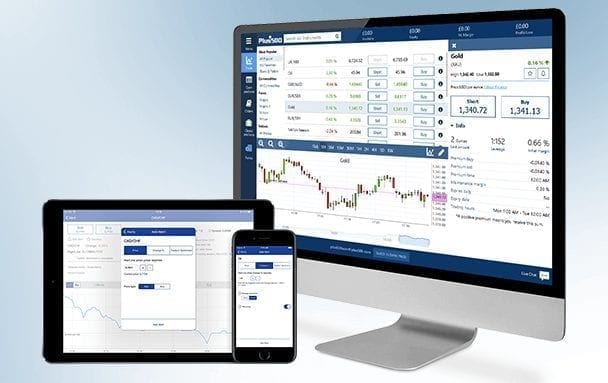 Plus500 is a successful and well-established platform that deals in Contracts for Difference (CFDs) and provides innovative trading technology.
Here we will cover how much money will you need to start trading with Plus500, as well as the general quality of the platform.
The Plus500 Minimum Deposit explained
More About Plus500
The Plus500 platform
Cryptocurrencies and Where They Fit In
Info: A trader with a Plus500 account can trade CFDs on underlying financial instruments such as Forex, Stocks, Crypto currencies, Commodities, Options and Indices.
76.4% of retail investor accounts lose money when trading CFDs with this provider.
The Plus500 Minimum Deposit Explained
Trading via Plus500 is done by opening positions on financial instruments, each instrument of which has a unit amount. This is the minimum size of trade of number of shares or contracts required to open a position.
There are also Plus500 Minimum deposit amounts per payment used and these can be seen on the Funds Management screen on the trading platform. You can also search the platform to find the Plus500 minimum trade.
Nonetheless, the minimum deposit is 100 euros on most funding methods such as debit or credit cards and electronic wallets and a 500 euro minimum on bank transfers. The company doesn't charge customers for deposits and it doesn't pass on any such charges levied on them.
If a deposit is made by a user in a different currency to the one in which it is started in, Plus500 may pass on commissions and charges that incur in currency conversion. All of Plus500's subsidiaries are authorised and regulated in their jurisdictions and comply with all the client money rules there. Any funds sent to a customer's account with Plus500 are classified as client money and therefore given the maximum protection stated by regulatory requirements.
Client funds are placed in segregated trust accounts and the company does not use these funds for any investment or business purpose including hedging.
More About Plus500
Plus500 is one of the leading providers of Contracts for Difference (CFDs), providing trading facilities on forex, commodities, options and indices and shares, combined with innovative trading technology. For instance, Plus500 mobile app proved a smashing success and became the highest-rated CFD trading app on Apple's app store.
Additionally, Plus500 offers a high-quality online trading platform called Webtrader. Accessible from multiple operating systems such as web browsers, Android and Windows phones, iOS tablets, the trading platform has been designed to be easy and intuitive to use and has also been localized into 32 languages.
It also allows clients to trade on movements in the price of things such as shares and commodities without having to buy or sell the underlying instrument. It is one of many online and downloadable trading platforms, such as GFKX MetaTrader, which allows everyone accesses to markets.
By 2011, Plus500 had grown to more than 2,000,000 monthly transactions and also launched the first iPhone and iPad apps allowing clients to access its services wherever they were.  UK-based, with offices located in the city of London, it is authorised and regulated by the Financial Conduct Authority (FCA) to offer CFDs and currently offers a portfolio of over 2000 instruments. Plus500 Ltd is listed on the Main Market of the London Stock Exchange.
Guidance on how to use Plus500 can be found on their webpage, but there are certain features worth highlighting. You can manage your risk with the company's trading tools, by choosing "close at profit" or "close at loss" orders which can be added to your trades when opening a new position/pending order or when you are editing a current position.
These mean you can set a specific rate at which your position will close, to protect any profit, or to minimize your loss. If you add a Guaranteed Stop order it puts a limit on your potential loss. Even if the instrument moves against you, your position will be closed at the specified price without risk of any Slippage.
A checkbox can be used on the platform for Guaranteed Stop when an instrument is available for trading. If you place a Trailing Stop order it will help lock in a particular amount of profits and when you open a position or pending order with this it will stay open for as long as the price moves in your favour, closing automatically if the price changes by a certain amount.
Cryptocurrencies and Where They Fit In
Plus500 also enables trading in cryptocurrencies using its CFD service. Mainly spearheaded by Bitcoin, Cryptocurrencies are increasingly part of the financial landscape. The word cryptocurrency is a general summary for all digital ways of exchange that use a cryptographic framework and security features so that they are protected by technology that makes it impossible to expand the supply by more than a predetermined algorithmic rate already known to the public.
They also have no physical form and only a digital value, existing solely in the "cloud." At the moment, although there are over a thousand cryptocurrencies only a very few are accepted by retailers as a method of payment including Bitcoin, Litecoins, and Peercoins.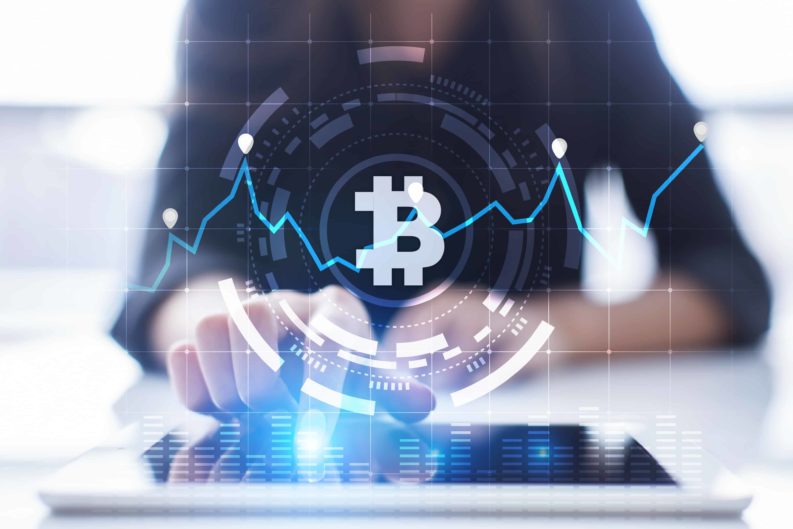 Bitcoin is the most well-known cryptocurrency and fluctuations in its price drive what happens to others. Since it was launched in 2009, the price of a Bitcoin has risen from $1 to over $40,000 (being $34,615 at the time of writing).
At the moment having cryptocurrencies as a speculative asset rather than real currency is more attractive, and with no government backing up the currency, their only foundation is people's faith in their value, and so it's only the market mechanism determines the prices of cryptocurrencies. There is more information on dealing in cryptocurrencies on the Plus500 website, where you can find out information such as the Plus500 minimum deposit in UK for this.
PEOPLE WHO READ THIS ALSO VIEWED: