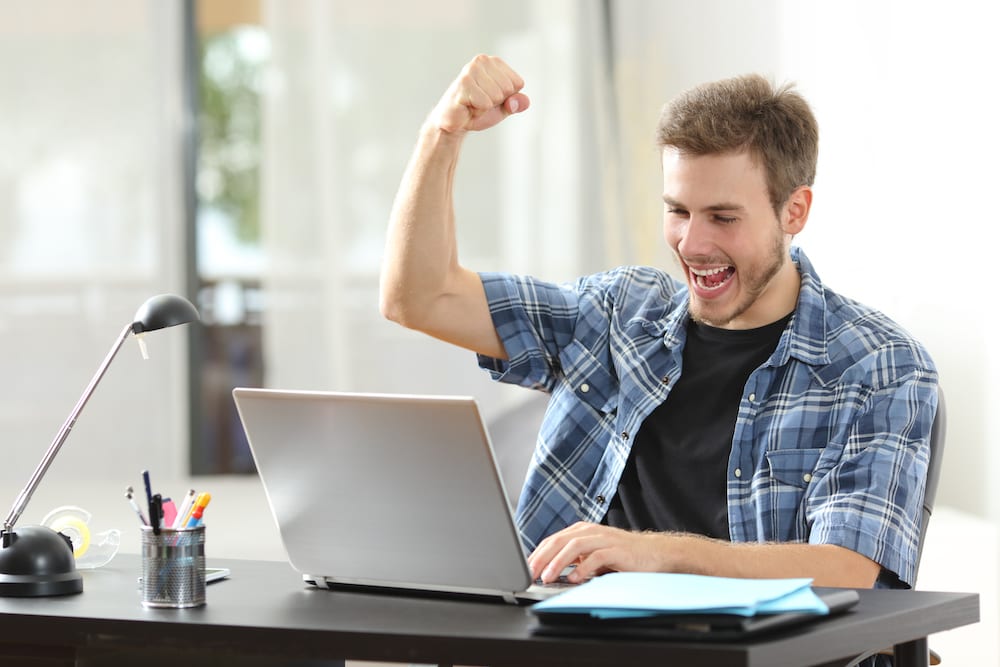 Spreadex has been around the industry for 20 years. It was originally set up to allow spread betting to become more accessible to people. Over time, it has grown to become one of the most popular and well-known spread betting providers on the market. Since then, there have been a lot of advancements, both in the market and in the service that Spreadex operates. One of the biggest of these is the improvement of the Spreadex mobile and desktop platform. It has increased its functionality over the years at a rapid rate.
This is extremely important when you take into account that Spreadex was originally aimed at introducing a wider audience to spread betting. By increasing the functionality, Spreadex has helped to make it easier for traders to get started with spread betting in an effective manner. What is excellent about Spreadex is the way that it aims to consistently update the platform to ensure that it can accommodate new innovations as they arrive and offer them to its customers. This comes through with the range of different analytical tools that are constantly added to the platform.
With all that being said, it is important to find out how to use the Spreadex sports app and other aspects of the platform.
How do I open an account with Spreadex?
Opening an account with Spreadex could not be simpler.
Once you have made your way to the website, it is just a case of clicking on the 'Create an Account' button that is located at the top right-hand side of the screen.

Once you have done this, you will be taken to a screen where you will be prompted to enter your details.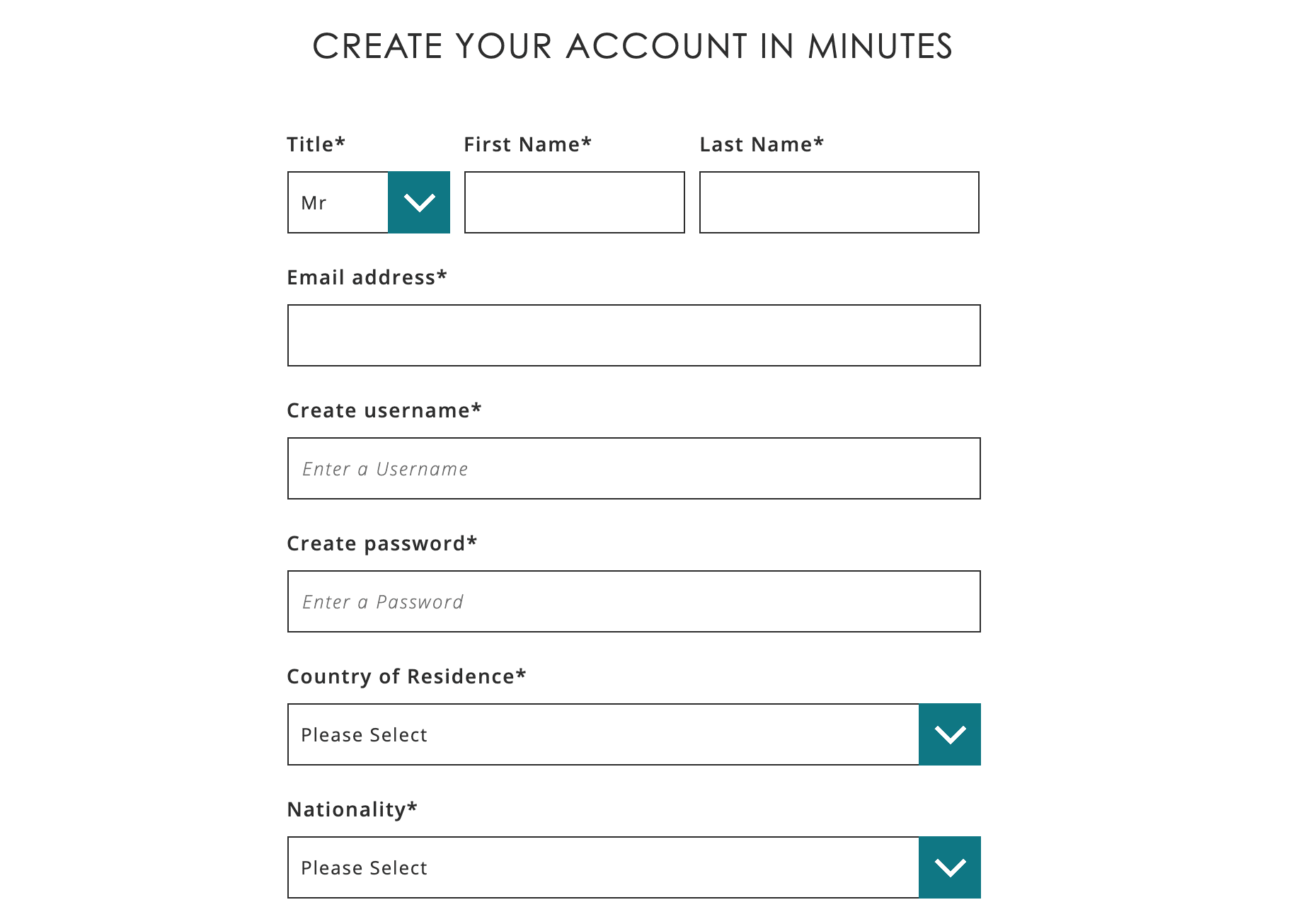 On this screen, you will see at the bottom that you can choose whether you want to use your account for spread betting, CFD trading or both. Once you have filled in all of the required information, you will have created your account.
You will receive a confirmation email, and then once you have confirmed it, you will be able to log into your Spreadex account. From here, you will be able to make deposits and then begin to find out how to trade on Spreadex.
Because Spreadex is regulated by the FCA and the UKGC, there are certain security protocols in place that you will have to go through when using your Spreadex account. One of the main ones is that the account name must match the bank account or credit card that makes deposits to the account. This also means that you cannot use the account of a spouse or other family member in order to fund your Spreadex account.
How do I navigate around my account?
Finding your way around your Spreadex account is extremely simple. If you are using the mobile or desktop site, it is just a case of following the hyperlinks to the pages you require. For example, if you are using the sports spread betting options at Spreadex, then you will quite regularly see this screen: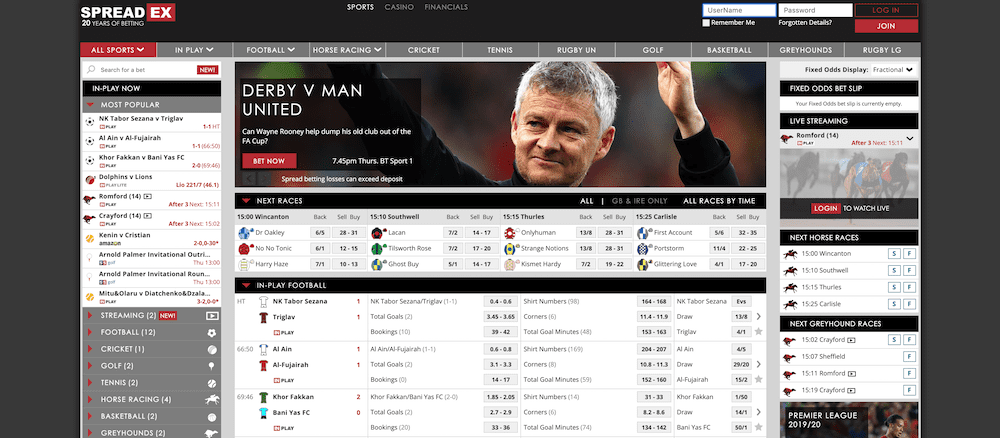 Here, you will see the different links at the top of the screen. This will allow you to move to the sport that you would like to look at. Once you are on that sport, you can decide whether the spread is appealing to you or not.
If you want to place a deposit or make a withdrawal, then all you need to do is click onto the account tab. This will then take you to the account screen, where you will be able to manage your payment methods. You can also carry out other tasks from this screen, such as logging out, setting up timers and notifications, and checking analytical charts. The platform can also be customised to make it easier for traders to set up their screen exactly how they want it. It might seem like a purely aesthetic offering to some people, but the ability to customise your screen does speed up trading in the long run.
Take this quick quiz to help us find the best path for you
Less than 1 min to do
On the whole, it is very easy to make your way around the Spreadex platform. This is a vital step towards making it accessible to traders. If the platform acted as a barrier to entry, then it would mean that Spreadex was failing to live up to its goal of bringing spread betting to more people.
How do I place a bet?
Placing a bet with Spreadex, either with the desktop site, the Spreadex mobile site or the Spreadex app, is a very simple task. All you need to do is find your event of choice. There are a lot of sports to choose from, so you are almost spoiled with what is on offer. For example, we will pick football as your sport of choice. Once you have chosen the match you want to wager on, it is just a case of choosing the market you want from the extensive list.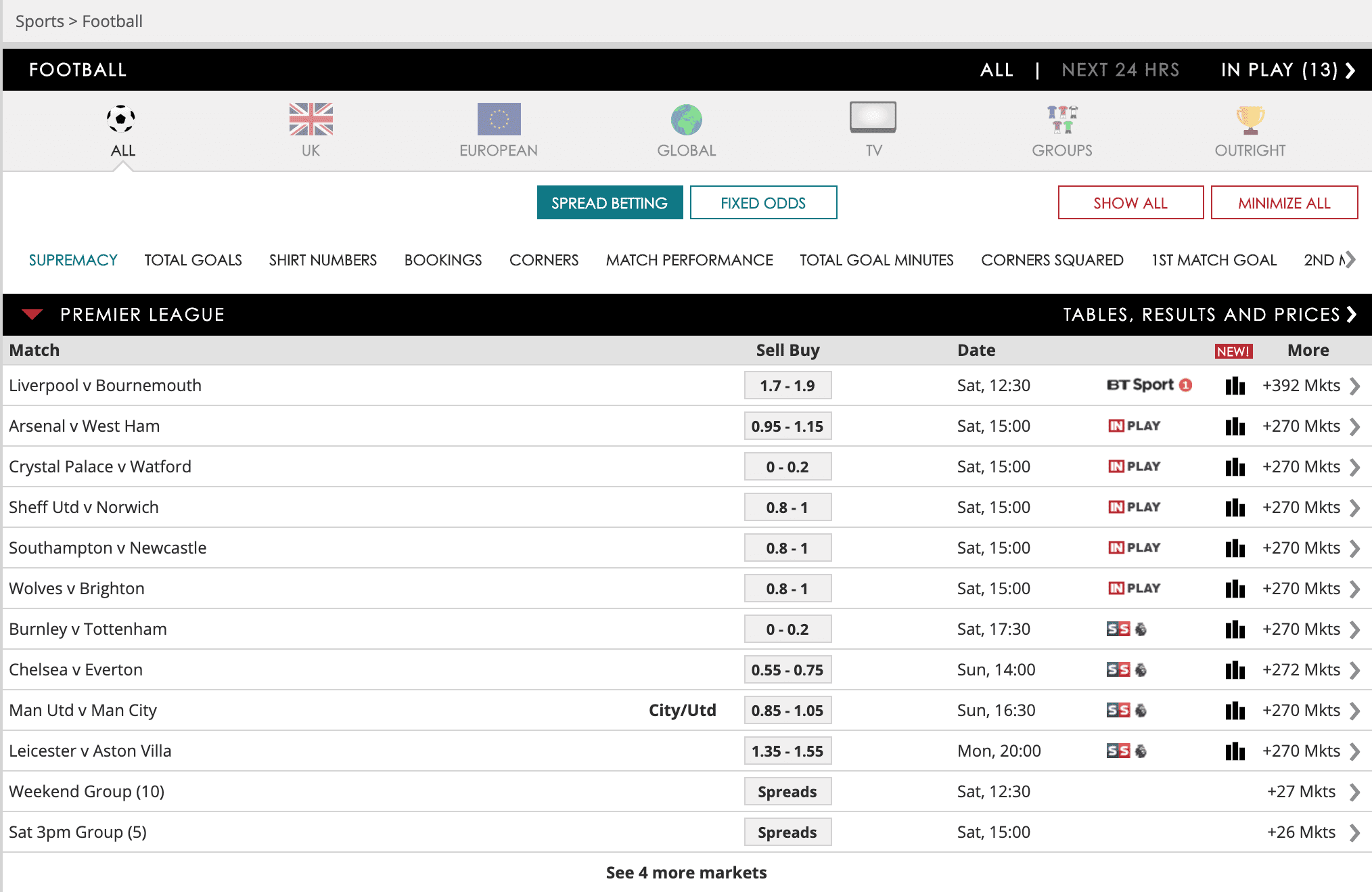 As soon as you have chosen the market you would like to bet on, choose whether you want to sell or buy and then set your stake. It is important to remember that when you place wagers on spread bets, it is possible to lose more than your stake if your wager comes in too far away from what you predicted.
How do I place a stop loss?
One great feature of the Spreadex platform is the risk management tools that are in place. The most useful is the stop loss feature. This is relatively easy to put in place and can be applied when placing a wager. When you open your trade ticket, you will be given the opportunity to place a stop loss in the 'Stops & Limits' field. The field will also make it clear what the minimum level that can be placed is.
You can also add a stop loss to an already open order. This is easily achieved by clicking on the edit button that is next to each open order. It is as simple as that. Using the stop loss feature will allow you to place a certain limit on exactly how much you can possibly lose. This will allow you to manage your stakes slightly better than if you just place wagers blindly.
Customers are also able to use a guaranteed stop loss. This will put a stop in place that cannot be gone past. This does include a small increase to the spread to facilitate it. The guaranteed stop can be placed at the same time as a regular stop loss. However, unlike the regular stop loss, it cannot be returned to and edited afterwards. Essentially, this means that the guaranteed stop can only be placed when the wager is originally placed and not at any other time.
Is there a Spreadex app?
There is a Spreadex app available to traders and there are currently three versions available to traders. The first is the Android app. This is, as the name suggests, available to all traders who have an Android device. It can be used on both mobile phones and tablets. It will offer traders the ability to set up push notifications and access all of the analytical tools that the standard desktop or mobile browser sites have available. It also gives fast access to live spread betting, which is especially useful for sports events.
The iPhone and iPad apps are the other two versions that are available for Spreadex mobile users. Both of these offer extremely similar features to the Android version, with the iPad app featuring slightly better scaling for use on the larger screen.
What all three apps have in common is that they are award-winning, after winning the Best Efficiency award at the Investment Trends awards. This shows that the app has been designed to a high level of quality and will help customers to take part in spread betting to a good level.
Conclusion
The Spreadex platform includes a range of different features for customers. This includes Spreadex sports app betting and Spreadex sports mobile betting. The analytical tools make it easy for traders to work out the best areas for them to focus on. It is very simple to navigate, which makes it one of the easiest platforms to use. On top of this, there is also a great deal of customisation in place that allows customers to set up the platform just how they like it.
A Spreadex demo account is only available for CFD trading – sports does not have this option. However, there is a range of educational materials to help customers to get to grips with spread betting if they have never done it before. If you like to use mobile devices, then the Spreadex app is a fully optimised and scaled piece of software that makes it simple to do so. On the whole, the Spreadex platform is one of the best on the market and will make your spread betting experience a positive one.