Shares of Anglesey Mining Plc (LON: AYM) rallied 13.6% after releasing its financial results for the 2021 fiscal year ended 31 March 2021.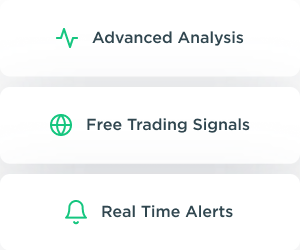 The mining and exploration compared made a £3.7 million profit during the past year compared to a £0.3 million loss in the previous year, marking a significant change in the company's fortunes.
Anglesey Mining profits were attributed to its 12% stake in Labrador Iron Mines Holdings Ltd, given that its projects are still in the pre-revenue development and exploration stages.
However, the company highlighted some of its key achievements, such as several successful fundraising events netting a total of £1.1 million.
Anglesey also completed several operating milestones at its Parys Mountain project, including the release of an updated PEA. In addition, the firm intends to start a feasibility study of the project during the current fiscal year.
Jo Battershill, Anglesey Mining's CEO and Managing Director, commented: "Both the Parys Mountain project and the Grängesberg project have all the hallmarks of long life, highly cash generative mine developments. At Parys Mountain, the natural sequence of events through to a decision to mine and financing will require a Feasibility Study, including the environmental baseline studies, which we aim to commence very shortly."
The feasibility study at Parys Mountain will start with an infill drilling campaign before geotechnical drilling to optimise the mine plan and generate bulk samples for further metallurgical testing.
Investors cheered today's announcements saying that the recently appointed CEO Jo Battershill had changed the way the company operates by releasing two reports within a short time, which was uncharacteristic of the previous management team.
I wouldn't buy the company's shares at current prices, given that they are currently in the middle of a trading range. Before jumping in, I would wait for a break above resistance or a drop back to the support level.
*This is not investment advice.
Anglesey Mining share price.
Anglesey Mining shares surged 13.65% to trade at 4.205p, rising from Tuesday's closing price of 3.7p.