Shares of British luxury car manufacturer Aston Martin Lagonda Global Holdings PLC (LON: AML) are trading almost flat for the year after the latest changes to the board that saw some long-term shareholders relinquish their board seats.
It is no wonder that many wonder whether the turnaround strategy being pursued by Lawrence Stroll, the company's CEO and chairman, is working after the company's 2020 losses rose 400% due to the coronavirus's impact pandemic.
Well, only time will tell whether Stroll's strategy and board changes will work long term. Still, the effects of the carmaker's new direction are being felt in its recent announcements, including the closer ties with Mercedes and the push towards electric cars.

Aston Martin is also set to return to the Formula1 racing circuit this year, which is likely to increase its global visibility, hopefully making it attractive to younger customers.
The company released a special edition of its James Bond cars, a special edition 007 car designed by its bespoke division, Q by Aston Martin, targeted at buyers interested in owning these rare limited edition cars.
Aston Martin shares are up 655 over the past six months, which is a reflection of shareholders' confidence in Lance Stroll's ability to turn around the loss-making car manufacturer over the next few years.
The carmaker recently announced that it would build its electric cars at its British manufacturing facilities in Gaydon, Warwickshire, and its St Athan plant located in Wales. The Gaydon plant will produce sports cars, while the Welsh facility will manufacture SUVs.
Aston Martin is keen to introduce more electric and hybrid car models into its lineup but is playing catch up in a segment dominated by Tesla and other legacy manufacturers who started working on all-electric cars a few years ago.
Aston Martin share price.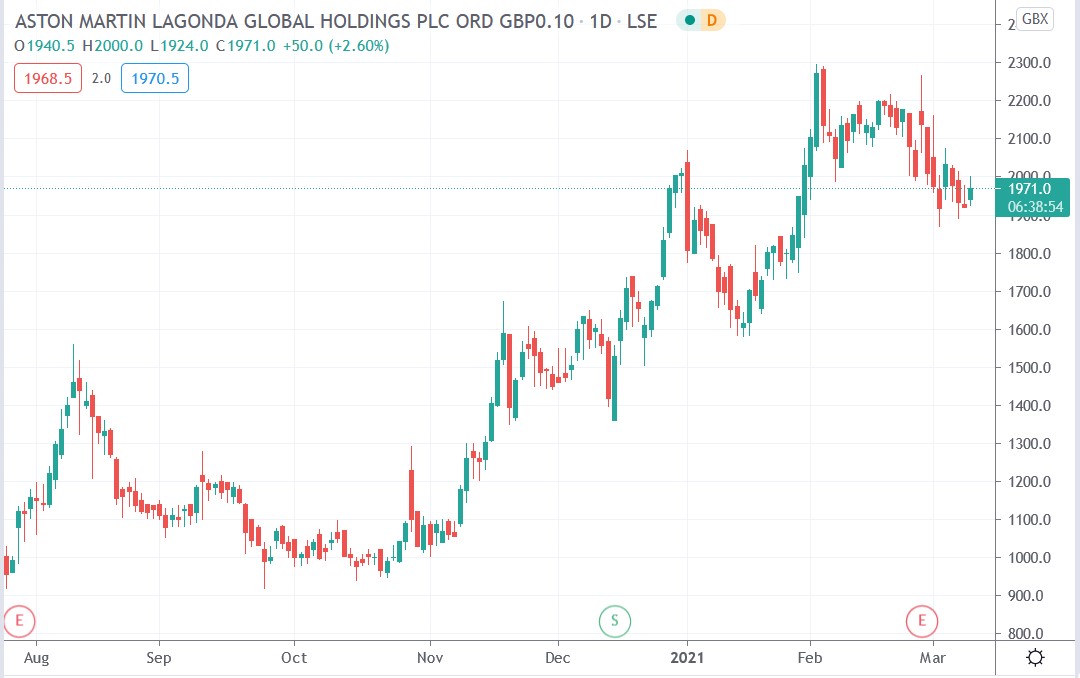 Aston Martin shares are down 2% this year after pulling back from February's highs, Is Lance Stroll's strategy working?