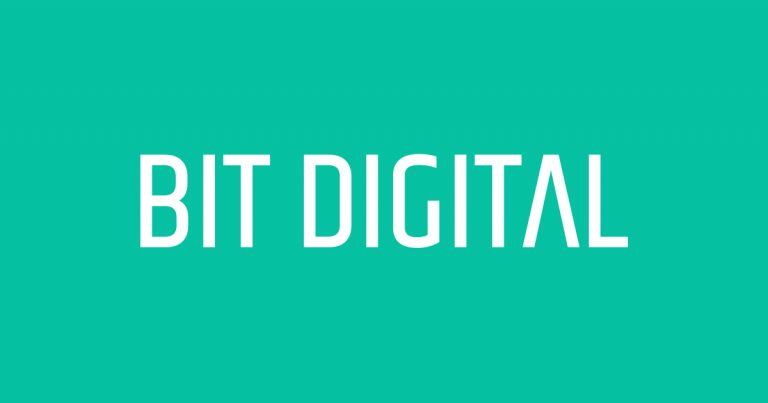 Shares of bitcoin mining firm Bit Digital (NASDAQ: BTBT) have risen premarket on Tuesday after announcing a strategic co-mining agreement with Blockfusion USA.

The agreement will see Blockfusion provide certain premises and services to Bit Digital to operate a 35 MW bitcoin mining system for two years, with automatic one-year renewals.
The partnership is expected to mean an increase in Bit Digital's hashrate of up to approximately 1.2 exahash. The company also expects to complete the first of four phases of miner equipment deliveries for installation around September 15.
Bit Digital said that in line with its commitment to energy sustainability, the energy used by the mining system is expected to be generated primarily from zero-carbon emission sources.
During the period and for twelve months after, Bit Digital will have a right of first refusal to match any offer from a third party to finance or acquire securities or assets of Blockfusion.
As part of the deal, Bit Digital has paid Blockfusion $3.75 million or an average of approximately $107,000 per megawatt across the entire 35MW agreement.
Bryan Bullett, Bit Digital's CEO, commented: "This strategic partnership with Blockfusion represents the latest example of our creative, value-oriented approach to sourcing clean power, with a veteran partner with shared values, structured on attractive terms. In particular, the ROFR provisions of our agreement provide Bit Digital optionality to acquire interests in, or the entirety of, Blockfusion, while receiving credit for our Infrastructure Investment."
Bit Digital shares are trading at $13.25 premarket, up 2.16%.
Should You Invest in Palantir Shares?
One of the most frequently asked questions we receive is, "what stocks are best to buy right now?" It's a wide-ranging question, but one that we have answered… Our AskTraders stock analysts regularly review the market and compile a list of which companies you should be adding to your portfolio, including short and longer-term positions. Here are the best stocks to buy right now