12 Best Shares to Buy Now in the UK (Overall)
Trade Shares with eToro
eToro: 67% of retail CFD accounts lose money
Take A Look
eToro is the world's leading social trading and investing platform and is perfect for those who are looking to build their portfolio. Their platform is very user-friendly and with 0% commission to pay they are a great choice.

Best Shares Overall
1. Huya (NYSE: HUYA)
Huya is a video game streaming company from China that allows users to stream the games they play to audiences on its platform.
China has a substantial market for esports and the news of a planned merger with Douyu International (NASDAQ: DOYU), Huya's rival in the industry, could create an enormous and dominant company in the market.
Huya makes money by taking a cut of tips viewers pay to players on the platform, but it also has advertising revenue as well.
The esports industry still has significant growth potential, and Huya is a company that is right at the heart of that in China. Its share price is currently trading at $21.36, having fallen almost 11.5% in the last three months.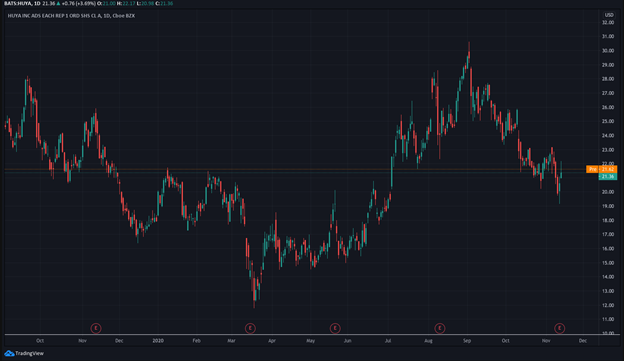 2. BAE Systems (LON: BA)
BAE Systems is a large defence company in the UK. Its customers include Australia, India, Saudi Arabia, the UK and the US.
The company is at the forefront of the defence and security industry, and with technology and products continuously changing and requiring upgrades, BAE Systems will always be in demand.
Its share price has fallen since the pandemic as investors worry defence spending will tighten. But, with the rising tensions across the globe between both larger and smaller nations, I believe countries will feel they have no choice but to keep up their defence spending, it is the fear of the what-if, especially in times of uncertainty.
BAE Systems is currently trading at 469p and has a dividend yield of 4.93%. I reckon the shares represent an excellent opportunity for investors.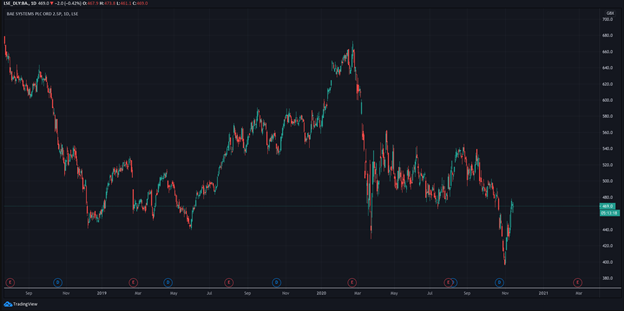 3. IAG (LON: IAG)
With IAG we have a stock that is sitting at lows (despite its recent break higher) but one that could be primed for a big comeback when travel demand kicks in.
The company has British Airways, Iberia, Aer Lingus, Iberia Express, LEVEL, and Vueling under its banner. These airlines cover most of the European and European to US routes.
The London to New York route is the highest revenue route in the world according to Business Insider, and the company that profits the most from it is IAG's very own British Airways, who made over $1 billion from the route between 2018 and 2019.
Its share price is currently at 145.25p having benefited from the recent announcement about a potential coronavirus vaccine. Before the pandemic, we can see it was priced around 400p. I think it is an excellent opportunity for a long term hold as travel demand increases and the pandemic (hopefully) fades.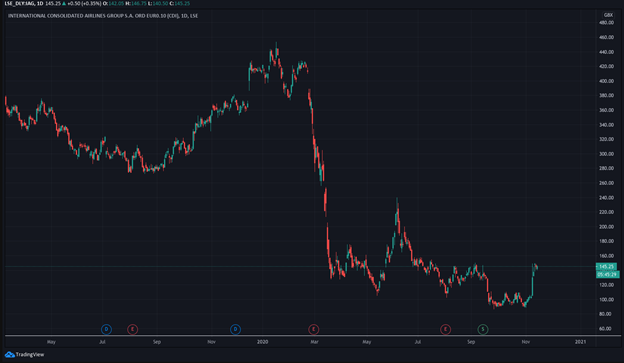 4. Pfizer (NYSE: PFE)
I'm sure you know why I have chosen Pfizer…
The company revealed this week that its coronavirus vaccine is 90% effective and despite an initial jump in its share price, it soon fell, only gaining 6.1% for the week.
That may be down to news that its CEO, Albert Bourla, sold over $5.5 million worth of shares on the day of the announcement. However, Bourla's stock sale was scheduled three months prior, so it seems that it's just a coincidence that they were sold on the same day.
The vaccine is now waiting for FDA Emergency Authorisation. Still, II believe Pfizer is more than just the COVID-19 vaccine maker; it has a strong pipeline of potential drugs to fight cancer, immune disorders, and many other diseases.
With its shares priced at $38.64, now is a great time to buy.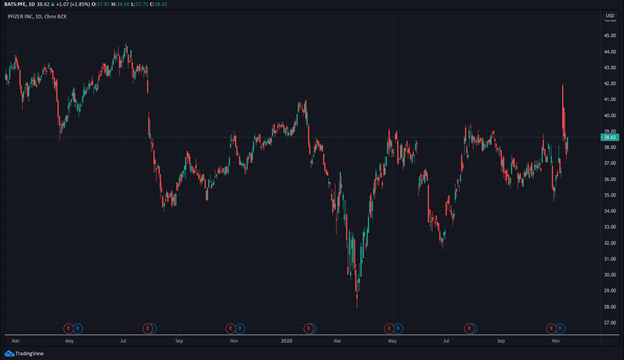 Long-term stocks to buy right now
European Metals Holdings is an Australian based exploration company that came to my attention a few weeks ago.
Firstly let me warn you that AIM-listed shares can be volatile and are considered riskier investments.
However, EMH is a company I like. The exploration firm owns a large stake in the Cinovec Lithium/Tin project based in the Czech Republic on the border with Germany, which hosts the largest lithium resource in Europe and one of the most significant tin deposits in the world.
What I love about the potential of the company is where it is based, right at the heart of many electric vehicle and lithium battery manufacturing facilities. Volkswagen recently announced that its first electric vehicle plant will be in Zwickau, about an hour and 50 minutes drive from the Cinovec project.
Shares of EMH are valued at 36.8p, so a bargain when we consider the long term prospects of the company.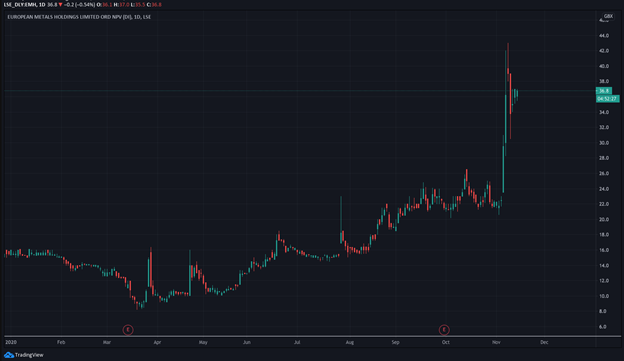 2. American Airlines (NASDAQ: AAL)
American Airlines shares are trading at $11.91 with the company having been hit hard by the impact of the coronavirus as travel demand plummeted.
But, with the recent announcement and optimism that a vaccine is on the horizon, I believe travel demand is slowly going to pick up. American Airlines announced this week that it is restarting passenger flight to China and recent reports state that passenger flight between New York and London could be running by Christmas.
The company's share price has fallen over 59% for the year to date and is currently trading at $11.92. I believe travel demand will pick up over the next six months, and American Airlines shares are an attractive proposition.
Shares to buy today for the short-term
1. United Postal Service (NYSE: UPS)
There is one reason why I believe UPS could be perfect for a short term buy, COVID-19. Of course, its share price has seen a significant rise since March as demand for delivery services increased while everyone was in lockdown.
However, I think we could see another push higher on the back of this week's news about Pfizer's vaccine. There will be billions of doses of the vaccine to be sent around the world, and UPS is sure to be one of the companies involved.
Pfizer has already mentioned the importance of UPS and other companies such as FedEx in delivering the vaccine. Yesterday speaking alongside President Trump, US Army General and one of the leaders of "Operation Warp Speed," Gustave Perna said they would look to utilise companies such as UPS  to help them deliver the vaccine across the country.
UPS shares are currently trading at $163.67, up 39.82% for the year to date, but I feel they can continue higher if they are involved in the logistics of this significant operation.
2. Veeva Systems (NYSE: VEEV)
Veeva Systems is a software company that serves companies in the pharmaceutical industry, including Pfizer. It's products help companies in the highly regulated pharmaceutical industry to manage the regulatory and operating processes of drug development.
In the past month, its share price has fallen over 14% to $264.92. However, it is up over 88.3% for the year to date.
Last Wednesday Veeva announced that more than 75 companies adopted Veeva Vault CTMS to accelerate clinical research and in total serves more than 900 customers.
The company will report its earnings on the 24th of November, and I believe this recent dip provides a buying opportunity.
Best shares to buy if you are a beginner
3. Apple (NASDAQ: AAPL)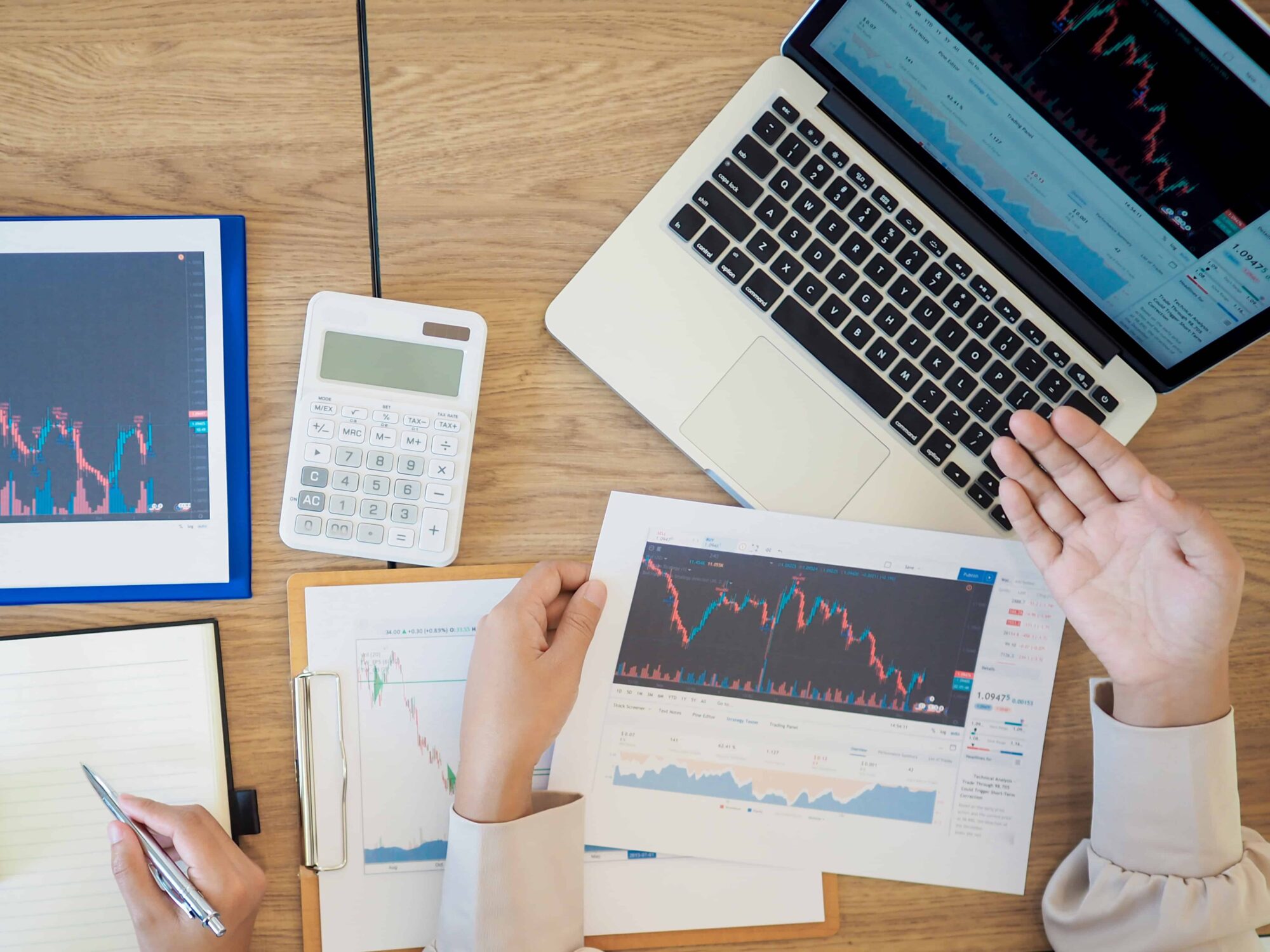 Apple just keeps on growing. The company has a wide range of products and services that include Apple Pay, Apple TV, and Apple Watches, and we haven't even mentioned the phones, iPads, or Macs yet.
The company has a market cap of over $2 trillion, with its shares currently priced at $119.26, up 62.45% for the year.
If you are a beginner, they are a stock that we recommend buying.
4. Johnson & Johnson (NYSE: JNJ)
Johnson & Johnson is undoubtedly an excellent stock for beginners. The company's reliability and solid foundations are excellent for investors just getting started.
JNJ has a variety of brands under its banner that include Neutrogena, Listerine, Band-Aid, Nicorette and plenty more. It is also developing a coronavirus vaccine that is part of the US' Operation Warp Speed.
Its product range is so vast that there will always be demand.
Its shares are currently trading at $149.90, up 2.76% for the year to date.
Best AIM Shares to Buy Right Now
Purplebricks (LON: PURP)
Purplebricks is still a company I am bullish on in the short to medium term…
And, despite property prices dipping slightly in recent months, according to Right Move data, we are still seeing an increase in national home sales across the UK with sales 50% higher in October compared to the same month in 2019.
While I am not confident in the long term outlook for the AIM-listed stock, I believe it provides a good opportunity in the short term.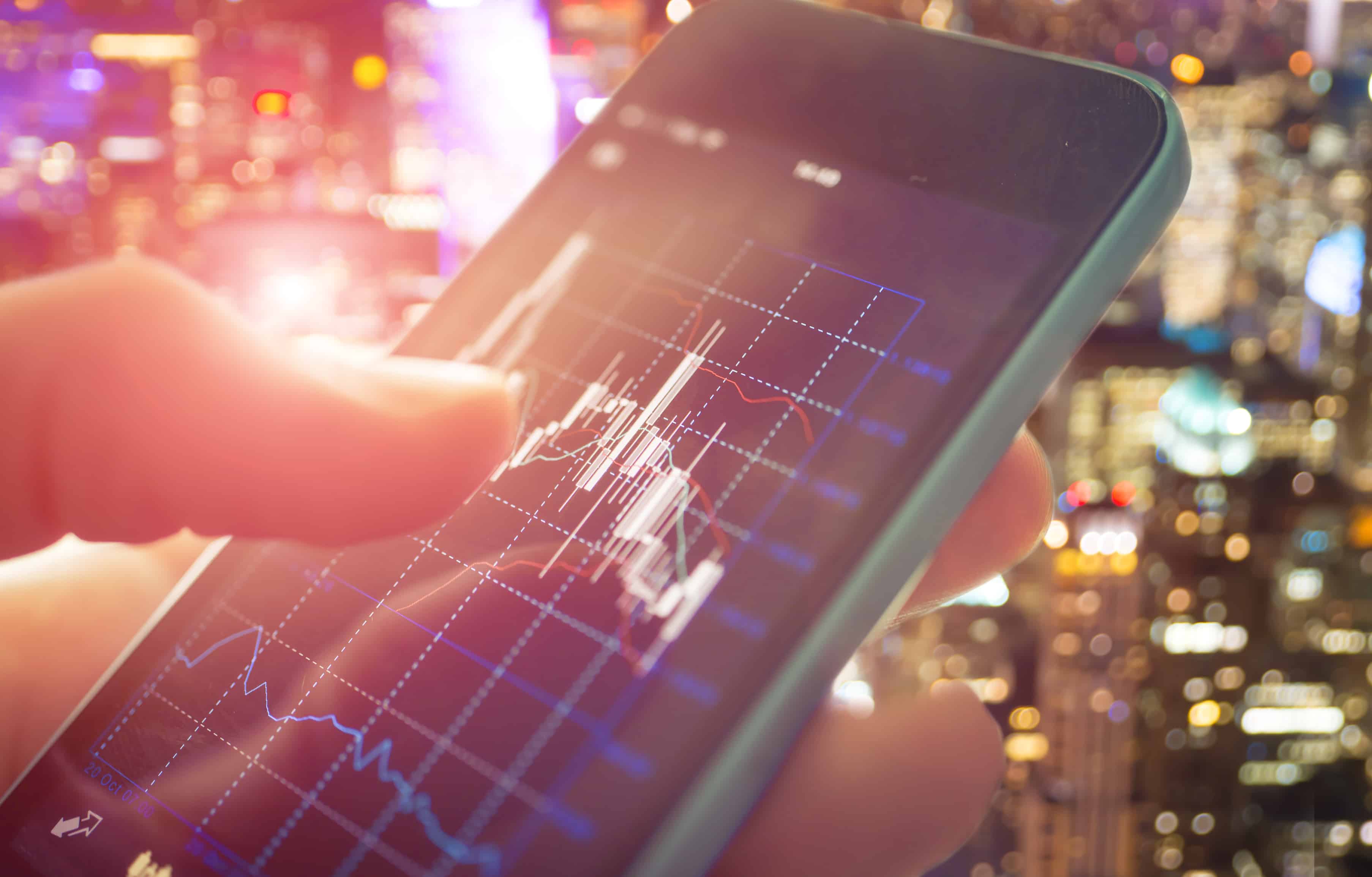 Best Video Game Stocks to Buy Right Now
Electronic Arts (NASDAQ: EA)
EA is a stock I like for two reasons, 1) It is a big name in a rapidly growing industry 2) it has fallen in value, almost 14% in the last three months.
That is despite the company beating analyst expectations when it reported its latest earnings. Of course, the gaming industry has had a bump up as a result of the pandemic, and we know it won't last forever (or so we hope!), but I am overall bullish on the long-term prospects for the company and video game stocks overall.
How to buy shares online now
1. Research Shares
The first thing you need to do is research the company you are investing in. Look at earnings, products in its portfolio, or services that it provides to see if there will be future demand. Then look to its prospects, for example, will demand increase due to certain conditions in the industry? Or could political issues destabilise the company? All of these influence how the stock will be priced, and its earnings performance going forward.
2. Find A Broker
Next, you need to find a broker to be able to buy the shares. You must find the right broker for you. Make sure they are regulated, have the instruments you want to trade or invest in and that the fees aren't too high. Some brokers will offer other advantages such as education or daily market updates, so make sure to look out for them.
3. Open & Fund An Account
So, you have your broker and the stock you want to buy. Now you need to open and fund your account. The process for opening an account is similar for most brokers, you will need to answer some questions and provide some personal details before depositing money via one of the methods the broker provides (usually, cred/debit card, bank transfer, or an eWallet).
4. Set Order Types
Now, there are different order types you can set, and you must understand each one. Of course, if you don't, we are here to help, and you can check out our page on order types here.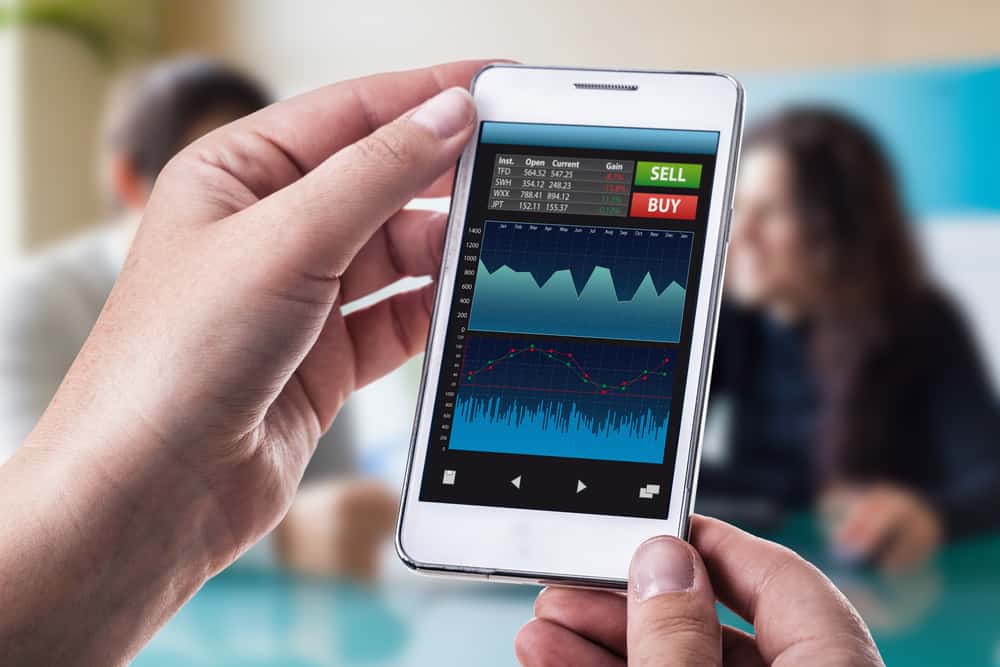 5. Select & Buy Shares
All that's left is for you to select and buy the company shares, but before you do, make sure you have a plan on where you want to exit the position and how long you want to hold the shares for. These factors will help you determine how many shares you buy and the amount of money you risk.
Which broker is best for trading shares online?
eToro:
67% of retail CFD accounts lose money
Take a look
Above we mentioned that finding the right broker is an essential part of the process, but how do you know which broker is best for buying or trading shares online? The first thing to do is to make sure they are regulated in the country or region you are in. If you are in the UK, you want to make sure that the broker is FCA regulated. Other points to look for are the commissions and fees charged. A lot of brokers offer low costs now, so make sure you are not paying more than you have to.  One thing we suggest is setting up a demo account with the broker you are interested in. It will give you a sense of how their platform works and whether it is the right one for you.
Summary
Trading and investing can be challenging, but if you follow the right steps and take time to learn and practice (demo trade), it can be beneficial over time.
Learning is something we want to emphasise here, as there are risks to investing, and without the right knowledge, it is tough to achieve success.
Take time to check out different investing and trading strategies, learn from other experienced traders and always, always have a plan.
PEOPLE WHO READ THIS ALSO VIEWED: