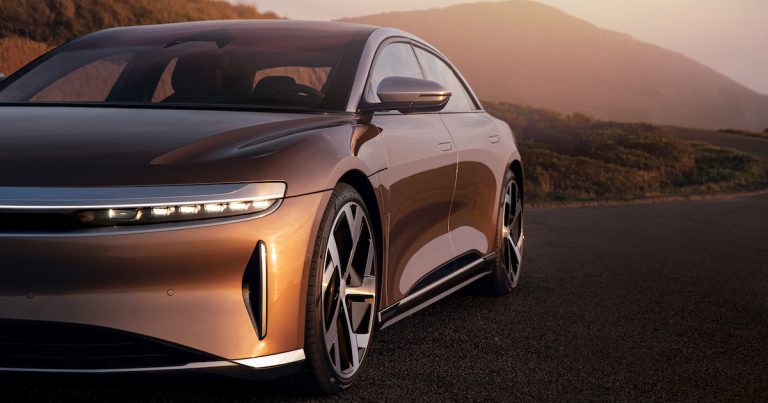 Worries brew amongst EV stocks following Rivian delays
Citi Bank issue a buy rating and price target of $57 for LCID stock
Hopes for Lucid rest on the launch of the Lucid Air, set for later this year

A lot has changed for the luxury EV maker since the companies public trading debut back in July. Perceptions of what could have been are slowly giving way to fundamental oversight, with investors starting to wonder whether Lucid Group (NASDAQ: LCID) can stand up to its bold promises. However, when it comes to the EV market; it's all about long-term prospects.
Lucid stock surged over November, coming close to all-time highs before December's trend reversal. Unfortunately for the company, news travels quickly; in particular, the news that Rivian's R1T and R1S models will likely be delayed until 2023. Sending ripples throughout the EV market, investors are fearful that supply chain issues may still be a prevalent feature of the 2022 economic landscape. 
Yet it's not all doom and gloom for Lucid this morning, as Citi Bank analyst Itay Michaeli resumed coverage of the company, issuing a buy rating with a respectable price target of $57. Looking beyond possible headwinds, Citi has based the buy rating on the companies leading EV tech credentials but more importantly, the launch of the Lucid 'Air' set for later this year. In the face of delays and uncertainty, Lucid will be well situated for market share with its first vehicle to hit the market.
Lucid's 'Buy' rating might come as a welcomed reassurance for EV investors. Flying in the face of Omicron headwinds and supply chain issues, everything rests on the anticipated release of the Lucid 'Air'. Should the company move forward as expected, we can expect Lucid stock to reflect that sentiment. However, should the company announce delays or difficulties, then Citi's price target may prove a little more speculative. 
Should You Invest in Lucid Shares?
One of the most frequently asked questions we receive is, "what stocks are best to buy right now?" It's a wide-ranging question, but one that we have answered… Our AskTraders stock analysts regularly review the market and compile a list of which companies you should be adding to your portfolio, including short and longer-term positions. Here are the best stocks to buy right now