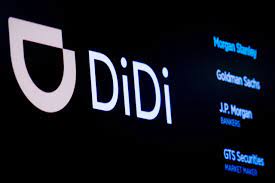 Didi Global witnessed a large sell-off in Friday trading, following a surprise announcement yesterday that the app-based services company will be delisting from the NYSE just a few months after the Chinese company's IPO. Sellers took control immediately, and a 14% drop in stock followed suit. 

Didi plans on pursuing a listing in Hong Kong with full support from its board members, but clearly still proved a shock to investors. The move is also part of a much wider escalation in financial decoupling currently taking place between the US and China after numerous Chinese companies have already been cut off from US exchanges. 
The company listed on the NYSE back in June after gathering around $4.4B from their IPO. Shortly after however, Chinese authorities pointed a finger at the company regarding data security, and regulators blocked Didi's business in China from adding new users. It seems that Didi's move to the NYSE was in vain, and only seemed to exacerbate existing economic tension. If Didi is successful in securing a position on the Hong Kong exchange, investors might return when the waters appear calmer.
With a loss of 53% since June's IPO, Didi really needs to find its footing in order to break the trend. Today's 15% loss might pose as an investment opportunity for those that find Didi to be a low-risk investment, yet things need to settle down first. DIDI stock is currently trading at a price of $6.58
Should You Invest in Didi Global Shares?
One of the most frequently asked questions we receive is, "what stocks are best to buy right now?" It's a wide-ranging question, but one that we have answered… Our AskTraders stock analysts regularly review the market and compile a list of which companies you should be adding to your portfolio, including short and longer-term positions. Here are the best stocks to buy right now