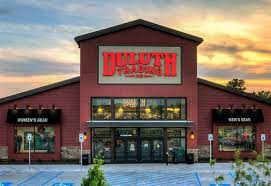 Stock in lifestyle brand Duluth (NASDAQ: DLTH) rallied just over 14% this morning as earnings season continues to destabilize the normal trading environment. The company released its Q3 results before the market open on Thursday, leading to a premarket gap as the company announced impressive growth numbers. 

The purveyors of men's and women's workwear, casual wear, outdoor apparel, and accessories posted a promising quarterly report for Q3, ending October 31st. Net sales increased 7.2% to $145.3M, with a 21.3% increase year-on-year. Operating income increased $2M to $4.9M from $2.9M the previous year. 
The company posted a net income of $2.8M – $0.09 per diluted share compared to $0.03 per diluted share in the previous year. Finally, Duluth's adjusted EBITDA increased 15.3% to $13.2M.
Sam Sato, President & CEO of Duluth Holdings, notes:
"Our third-quarter results reflect continued strength in customer demand for our core product offering and strong operating performance in the face of supply chain disruptions. Despite the congestion in the transportation networks, our business was able to maneuver and generate healthy sales growth of 7.2% and net income growth of over 200%, led by significant gross profit margin improvement. We are encouraged with the holiday selling trends to date and expect to end the year strong."
Duluth has been trading relatively sideways since around March this year, A sharp spike in July was quickly combatted with increased selling pressure, and a downwards trend followed suit. Bouncing off the minor resistance around $13.60, today's surge is a testament to sustained customer demand as they enter a strong end to the year.DLTH is trading with a daily gain of 13% at a price of $15.41. 
Should you invest in Duluth Holdings shares?
If you're a smart investor, you will know that having large-cap stocks in your portfolio is vital. They are more mature companies, considered safer investments, trade with less volatility, have greater analyst coverage, and in most cases, have a steady dividend stream. Due to the current market environment, we think now is the perfect time to add large-cap stocks to your portfolio. But which large-cap shares should you buy? Our stock analysts regularly review the market and share their picks for some of the best large-caps to invest in