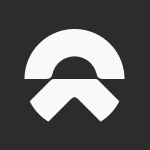 Investors latch on to easing inflation, market bulls welcomed back
Uptick in Nio and other EV stocks as buyer confidence spur momentum
Market de-listing and sector saturation continues to weigh on stock
Following a hugely anticipated fed announcement, heavy selling pressure eased moving towards Wednesday's close. Today, momentum remains virulent in premarket trading as stocks find their footing after some heavy losses. Nio, a Chinese-manufactured EV company, was one of many to relish bullish sentiment following the fed announcement that interest rates could be hiked numerous times in 2022.
Nio has had a tough year, erasing almost half of 2020's gains. Haunted by rising inflation, economic uncertainty has plagued the markets for some time now. Post-covid confidence has given way to variant fears, and companies find themselves struggling for air as bottlenecks, supply chain issues, and inflation put pressure on economic growth. 
In a hawkish announcement, the fed discussed plans to raise interest rates and slow the rate of bond purchases. It appears that tackling inflation was a green light for the patient bulls waiting on the sidelines, with an uptick across the Nasdaq, S&P 500, and the Dow Jones, as inflation fears were swiftly dealt with. 
For Nio however, that isn't quite the end of the story. There is a multitude of factors weighing on the Chinese EV stock – a key one being the ongoing NYSE de-listing fiasco; which again might persuade investors to act on the side of caution. In general, the EV market is shaping up to be a bit of an all-out warzone, with the EV market becoming increasingly competitive. With Toyota recently announcing bold plans for its EV catalog, companies are starting to rub shoulders. 
NIO stock is currently trading with a premarket gain of 2%, trading in and around annual lows of $31.40. The recent dip could provide a buying opportunity, yet with the de-listing looming and increasing competition on the horizon and a case of dwindling investor faith – we need to see a little more from the company – it will be interesting how the fed decision affects the rest of the trading week.