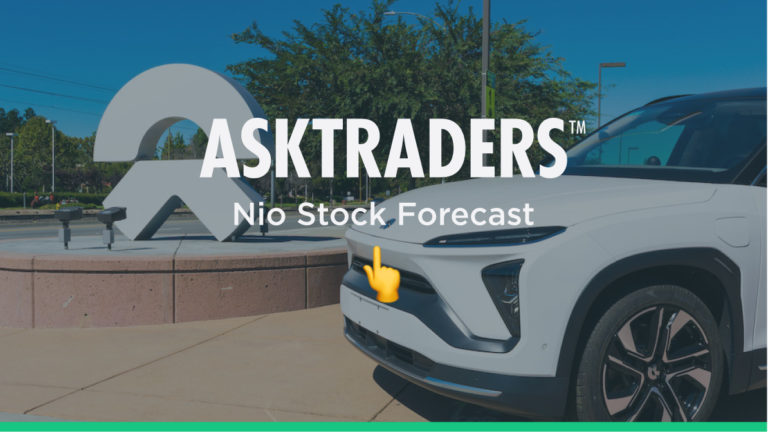 Longer-term strategies can also buy into the Nio play, with the stock a standout growth stock and a target for many looking to invest in a seismic change in how the world operates. A look under the hood confirms nothing is guaranteed with Nio, but that is exactly what is causing it to be one of the most talked-about stocks in the market. For a comprehensive Nio stock forecast, read on.

Who is Nio?
Nio stock is listed on the New York Stock Exchange under ticker NIO. The firm is a relatively new entrant to the market – its IPO on the NYSE was in September 2018 at a launch price of $6.00. The market cap of Nio swings around dramatically, but its current valuation is $45.22.60 on 2020 revenues of only $16bn, which equates to a punchy Price / Cash flow of 587.13. The optimism may or may not be unfounded but is to a large extent based on the gross margins of 11.523%.
Nio was founded in 2014 and the design of its vehicle models is very consumer-focused, with the firm's stated aim being "to give you a new definition of car ownership experience" (source: Nio). To meet that target, it has set up offices around the world, but production is based in China.
The firm also boasts some neat and unique EV features, such as the ability to switch depleted batteries at a service station rather than wait for it to charge. Demand for Nio EVs is strong, and the firm is consistently satisfying the needs of buyers as it manages to scale up production. In May 2021, output was 95% greater than May 2020.
Nio also boasts a product range that includes sports cars and SUVs. A Nio stock forecast for 2025 is incredibly hard to put together, in fact, one for 2022 would be difficult because Nio's share price has something of a 'meme stock' feel about it. It's a go-to market for millions of investors with a speculatory approach. To some extent, the share price and fundamentals are disconnected, with the subsequent question being, 'to what extent?'.
Where Will Nio's Stock Price Be in 3 Months?
If Nio's IPO price of $6.00 sounds like a suspiciously round number, that's because it is. Not $5.75, or $6.22, but more the call on the price appears to have been 'somewhere near six'. This sets the tone for Nio's valuation, which is much debated. How do you price a Chinese-based manufacturer operating in a trillion-dollar industry that is undergoing a revolution and which has a strong demand for its product but limited capacity?
The fact that Nio stock predictions are difficult to make has attracted a lot of interest from short-term traders looking to capitalise on the noise in the market by placing orders to both buy or sell. One immediate point to note is that the Nio stock price rocketed and posted an approximate x10 return in under one year, then flattened out. The price consolidation in the $50 price range has continued for 2021 and only in April did Nio stock not at some point trade at $5.
Nio Share Price – Monthly Chart
The Nio Break-Out Trade
The year-to-date price range reaches from $28.89 to $66.99. A break-out below or above these price levels would be a trade entry point indicator for many. An alternative Nio stock forecast would be for price to weaken from here and open the door to buying the dip.
In March, April, May and June, the Nio price had flirted with the $30 level, but on each occasion rebounded. The fact that the (monthly) 20 Simple Moving Average has also caught up with current share prices and sits at $26.60 suggests there is more support for those looking to step in if price falls back enough.
Nio Share Price – Monthly Chart – With SMA and Volume
Strategies based on trading within the range can also find support from the fact that trading volumes have tapered off significantly through 2021. Price might not be shooting off in any direction until the next major fundamental catalyst is revealed and trading volumes pick up. With the Q2 earnings release not due until 28th September, that one likely candidate for shaking things up is some months in the distance.
Where Will Nio's Stock Price Be in 1 Year?
One of the reasons Nio stock might fall back in the short and medium-term is the global shortage of semiconductors. These are in such short supply that news in that sector can have dramatic repercussions on whether Nio is a good stock to buy. It's a trend that looks set to remain strong for the foreseeable future. The research team at industry research firm CarWow in May shared its views on the likelihood of external shocks on the Nio stock price coming from the chip sector:
"It doesn't look as though the shortage of microchips is going to end anytime soon, and almost certainly not in 2021. Infineon has suggested as many as 2.5 million cars could be delayed in the first half of this year, with other estimates of 5 million for 2021 as a whole."
Source: CarWow
Nio's share price may be subject to speculative positions from traders looking to trade a hot market but company valuations, and with that, Nio's stock forecast, are largely based on projected future earnings. With a new, second factory due to come online in 2022, hopes that Nio revenues will increase appear to be reasonable enough.
Where Will Nio's Stock Price Be in 5 Years?
From a long-term perspective, Nio has enough about it to help it stand out from the crowd. The battery-switching functionality is an attractive feature due to many potential EV buyers still having second thoughts about the range of vehicles and the time it takes to charge them. If, and when the semiconductor shortage eases off, Nio should be in a good position to develop market share. The rising tide will lift all EV manufacturers, but maybe Nio's more than others.
From a technical analysis perspective, the multi-month price consolidation around $50 could be seen as a base camp for further price rises.
Nio Share Price – 2018 – 2021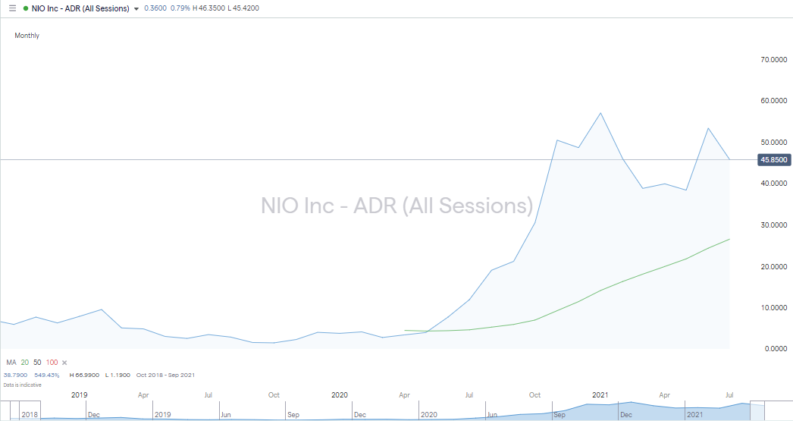 However, there are risks. For starters, the Nio share price is over-extended on most valuation models. Nio's current market valuation puts its stock on par with legacy companies like GM and BMW, but balance-sheet statistics show the two established companies produce a lot more vehicles and already make a profit. The Nio stock price is a bet on the possibility that the firm will become one of the major winners of the new way of doing things. If that isn't the case, then a price crash can't be ruled out.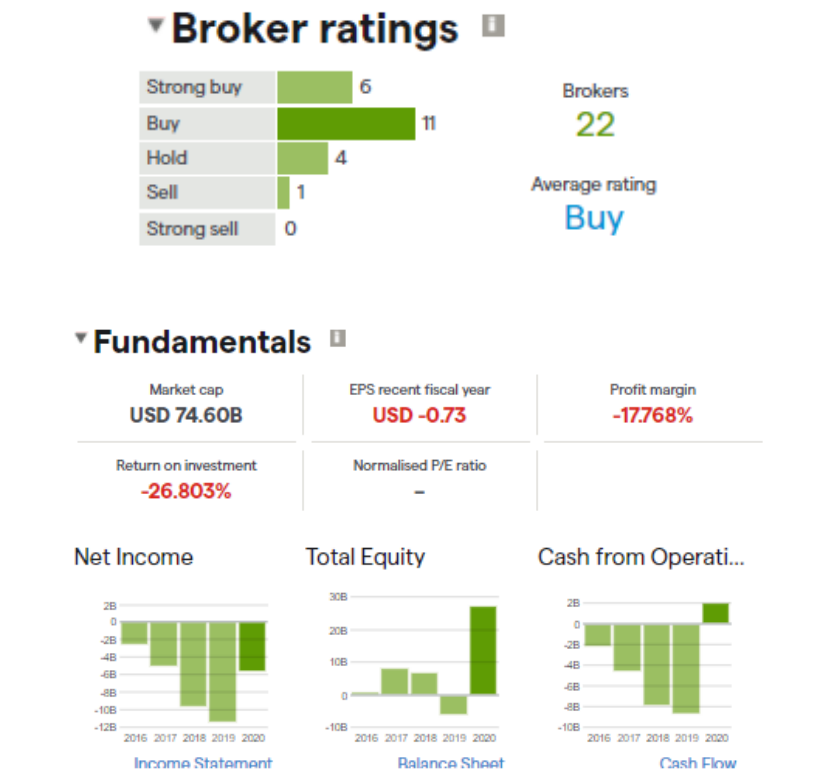 Source: IG
Will competitors mimic Nio's battery swap or even introduce new innovative ideas that leap-frog it? The US-China trade war that overshadowed the markets during the presidency of Donald Trump has been put to one side rather than resolved. Any uptick in hostilities between Beijing and the White House would hit Nio hard. Its operations straddle the divide between the two countries, it's listed in the US but manufactures its vehicles in China. American consumers may also opt for home-built Tesla if the situation worsens. The next US presidential election is in 2024 and Donald Trump is currently third favourite with the bookies.
Over a period of five years, it should become clear which school of thought comes out on top. Will it be the bean counters who are giving weight to sales numbers and earnings data or those backing a dynamic firm in a sector that has potential for growth not found elsewhere?
Is Nio a Good Buy?
There are a lot of good reasons for the interest in Nio stock, but ss Nio a buy or sell? Institutional as well as retail buy-and-hold investors are circling the firm as it offers a lot of upside potential and is a key player in an exciting new sector. There are external and internal threats to the firm, and given its current valuation, it can easily be considered 'toppy'. There is a risk that any position could end up posting a significant loss.
Timing is everything and long-term investors might want to make the most of the actions of the speculators influencing the stock price in the short term. The price swings generated by that group make it highly likely that price will experience a number of dips in the next few months and could give diamond hands investors a chance to get into a long-term position.
The Best Brokers to Trade Nio Stocks:
eToro:
68% of retail CFD accounts lose money
Take a look
If you are ready to add some Nio stocks to your portfolio you'll need a broker that is regulated, has low fees and a user-friendly platform. Finding one can be a daunting task, which is why we've selected some of our favourites that tick all of these boxes to help you get started.