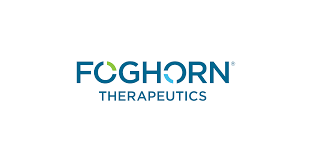 Foghorn Therapeutics (NASDAQ: FHTX), a clinical-stage biotech company, has announced today that it has entered into a promising new partnership with Loxo Oncology at Lilly, a research and development group of Eli Lilly and Company. The news reached investors well, spurring gains of more than 50% with the opening market bells on Monday.

The partnership revolves around the cutting-edge development of novel oncology medicines through the use of Foghorn's proprietary Gene Traffic Control platform. The collaboration will also involve a co-development and co-commercialization agreement for Froghorn's selective BRM oncology program. 
Detailing the terms of the agreement, the company will receive $300M in cash for the collaborative agreement as well as a further $80M purchase of common stock in the form of an equity investment from Lilly at a share price of $20. 
Adrian Gottschalk, CEO of Foghorn, stated:
"We are excited to be collaborating with the Loxo Oncology at Lilly team to use our platform and utilize Foghorn's powerful precision biology-first approach to create medicines targeting genetic dependencies within the chromatin regulatory system," 
Adding…
"This collaboration enables an acceleration and expansion of our pipeline and significantly strengthens our balance sheet as we strive to bring new medicines to patients and their families."
FHTX stock is currently consolidating gains of 38% moving into mid-market Monday trading, trading around a price of $16.48. 
Is Now a Good Time to Invest In Foghorn Shares?
Healthcare stocks, including Foghorn shares, saw a wave of investors buy their shares during the pandemic. Governments also pumped money into the companies in an attempt to speed up the vaccine process. But, what happens now vaccines have been approved and the pandemic is becoming less prominent? Should we still invest in coronavirus-focused healthcare stocks? Or should we look to firms tackling other areas? Here are the best healthcare stocks to buy now…