Key points:
[email protected] Capital shares barely moved after receiving a conversion notice.
Today's movement indicates that investors have confidence in SYME's management.
The inventory funding company's prospects seem pretty promising.
The [email protected] Capital PLC (LON: SYME) share price barely moved after announcing that Mercator Capital had issued a conversion notice regarding the convertible loans issued on 4 January 2022.

The inventory monetisation company revealed that it had issued convertible loans worth £678,333.34 on 4 January 2022 and that Mercator Capital Management Fund LP wanted to convert the amount into common shares.
After receiving the conversion notice from Mercator Capital, SYME's board agreed to issue 594,664,101 new ordinary shares at a conversion price of £0.0011407, representing 1.6% of the firm's issued share capital.
Investors barely reacted to the news despite the new shares being sold at 0.114p, compared to SYME's Tuesday closing share price of 0.16p. Today's muted response to the dilution of existing shareholders means that investors have confidence in SYME's management.
[email protected] Capital's board said that it would use the money raised via the convertible loan notes to support its working capital needs and those of its subsidiaries.
The company has also issued warrants worth 20% of the total principal amount of the loan notes to Mercator Capital and has applied for listing the shares on the London Stock Exchange's primary market.
SYME expects the shares to be admitted for trading by 8.00 am 13 January 2022, with the new shares ranked pari passu with the company's ordinary shares.
This year, SYME's prospects look pretty promising as it works to finalise some of the contracts being discussed by inventory funders in multiple countries.
The company is working hard to start its operations after some delays last year that saw many of its deals with potential funders pushed to this year.
Investors expect the company to start announcing positive developments as early as this month and are expected to make significant progress throughout the year.
I will be watching SYME closely to see how its plans unfold this year and whether it can make tangible progress on the multiple fronts it is currently working on.
*This is not investment advice. Always do your due diligence before making investment decisions.
SYME share price.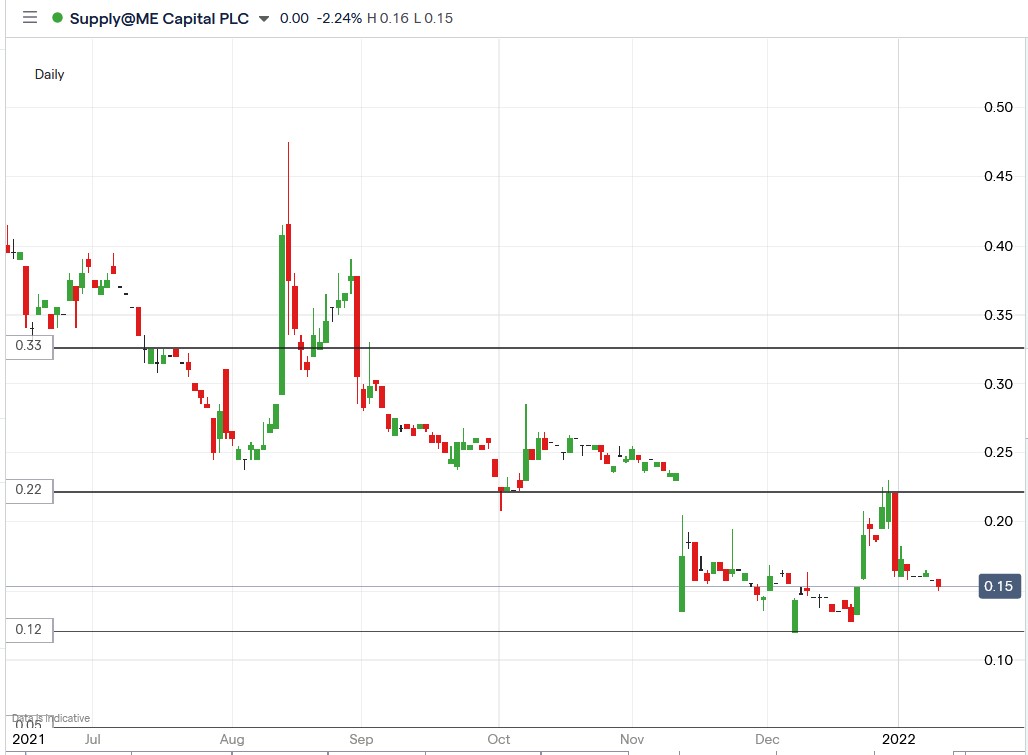 SYME share price fell slightly today after issuing the conversion notice from Mercator Capital.