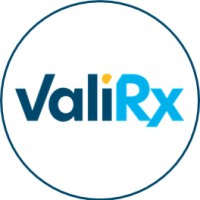 Key points:
ValiRx just signed a service agreement with TheoremRx, the firm looking to sub-license its VAL201 drug molecule.
The agreement guarantees that ValiRx will be paid for all the work done helping TheromeRx get ready for the VAL201 clinical trial.
The selloff in ValiRx shares seems like a market overreaction to the warning that it may not complete the sub-licensing agreement.
The ValiRx Plc (LON: VAL) share price plunged 19.8% despite announcing a service agreement with TheoremRx to enable the two firms to work together in designing the subsequent clinical trial VAL201 targeted at treating cancers.

The service agreement follows from the Letter of Intent released by ValiRx on 2 November 2021, outlining its intention to enter into a sub-license agreement with TheroemRx to develop VAL201 as a cancer treatment.
Today's agreement allows Valirx to work as a consultant to TheoremRx and provide services such as requesting proposals, introductions to CROs, reviewing and advising on proposals and coordinating the scientific efforts to advance VAL201.
The service agreement allows Valirx to be paid for providing services to TheroemRX, which it would still provide under the sub-license agreement, yet the markets seemed quite bothered by the arrangement.
To discover why there was a selloff in Valrix shares, we have to look at the last paragraph of today's agreement, which said that the sub-license deal was still non-binding and there is no guarantee that it will be executed.
The agreement further states that there are no guarantees that the sub-licensing contract will generate any material revenues within the stipulated timeframe or ever.
Dr Suzy Dilly, ValiRx's CEO, commented: "The work we have done with TheoremRx since signing the Letter of Intent in November 2021 has involved both the negotiation and finalisation of documents between TheoremRx, ValiRx and CRT, but has also started the process of vendor selection for the next VAL201 clinical trial."
Adding:
"This next trial will be sponsored and financed by TheoremRx, but ValiRx will continue to play a supporting role, providing project management and scientific expertise to ensure the trial runs smoothly in exchange for regular payments from TheoremRx."
Valirx reassured investors that it expects the sub-license agreement to be fully executed in due course despite the warning that nothing was set in stone as yet.
Investors were perturbed by the language used in the service agreement leading to the selloff, which looks like a market overreaction given that the del guarantees that Valirx will be paid for all the work it has done since signing the Letter of intent on 2 November 2021.
ValiRx shares look pretty attractive at current prices since they are trading at a crucial support level I identified in my previous article on the company. However, there are no guarantees that we won't get a break below the support level in future.
*This is not investment advice. Always do your due diligence before making investment decisions.
ValiRx share price.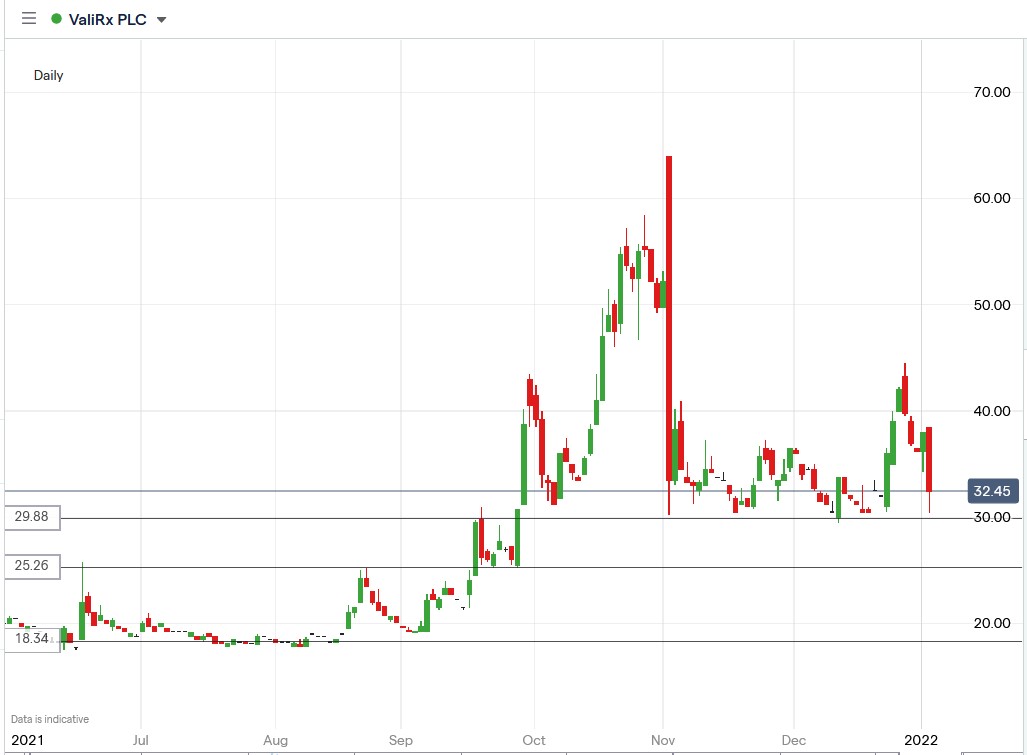 ValiRx shares plunged 19.87% to trade at 30.45p, falling from Tuesday's closing price of 38.00p.
Should you invest in ValiRx shares?
ValiRx shares are traded on the London stock exchange's AIM market (the alternative investment market), which is the submarket specifically for smaller companies. AIM stocks are attractive to investors as they have tax advantages and smaller companies have the potential to benefit from rapid growth. But are ValiRx shares the best buy? Our stock market analysts regularly review the market and share their picks for high growth companies.