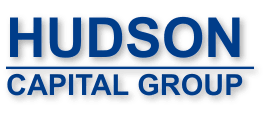 Hudson Capital (NASDAQ: HUSN), the inflating investment firm founded in China, has been attracting some serious attention from buyers in the last week. In fact, the stock itself is up over 45% in the last week – as buyers flock to the company following their latest announcement. 

Hudson Capital has entered a New Merger Agreement with Freight App (Fr8App) – a leading application service for transportation technology, shipping solutions, and cross-border practicality – for a 100% acquisition as a direct, wholly-owned subsidiary.  In a move to tackle the expanding logistics market, Hudson feels Freight App is a powerful step towards a lucrative sector.
Freight posted promising Q3 results recently, bolstering the acquisition from Hudson. The company grew loads carried to almost 25,000 from 9,200 for 2020; Lanes operated increased by 500% year-on-year, and shipper clients tripled from 130 at the end of 2020 to 395.
Clearly, Hudson Capital's purchase has been welcomed by investors; recognizing the strong potential of the logistics market through fiscal 2022 and beyond. 
Warren Wang, Chairman, and CEO of Hudson Capital explains the company's interest:
"Over the past year, Fr8App has grown its market-leading solution set, broadened its shipper relationships, expanded its carrier base, and greatly improved the company's financial performance. Based on the significant growth in the North American logistics market, and for Fr8App specifically, we are excited to continue supporting Fr8App and set the stage for the next phase in its evolution."
Hudson Capital has lost most of its early market momentum and has retreated back to minimal gains – still showing a 30% gain over the last week. Up 10% from this time last year, but still trading predominantly sideways for the majority of 2021, is Hudson stock set to soar?
Should You Invest in Hudson Capital Shares?
One of the most frequently asked questions we receive is, "what stocks are best to buy right now?" It's a wide-ranging question, but one that we have answered… Our AskTraders stock analysts regularly review the market and compile a list of which companies you should be adding to your portfolio, including short and longer-term positions. Here are the best stocks to buy right now