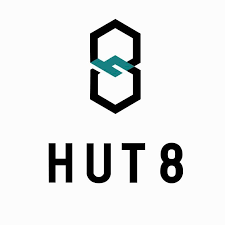 Hut 8 Mining Corp (NASDAQ-NMS: HUT), one of North America's largest digital mining groups, announced today a further purchase of mining equipment from Foundry Digital LLC. The purchase sparked interest in crypto-swayed investors; with Hut 8 stock gaining over 5% with Tuesday's market open. 

Hut 8 Mining signed an agreement for 2,505 MicroBT M30S machines currently installed at the company's site in Alberta through a hosting agreement between the two company's. The transaction is expected to finalize later this month, with the purchased machines providing an immediate incremental hashrate of 228 PH/s. With the new set of miners, Hut 8's self-mining capacity will increase to roughly 1.94 EH/s.
Jaime Leverton, CEO of Hut 8, announced:
"We are excited to add incremental capacity stemming from the Foundry purchase to our self-mining operation, especially given the fact that the equipment is already on-site and hashing" 
Adding…
"The combination of the recently deployed NVIDIA CMPs and the MicroBT M30S miners from Foundry serves to enhance both the scale and efficiency of our self-mining operations and adds momentum to our machine installations. We value our ongoing strategic relationship with Foundry and will continue to explore new partnership opportunities with them going forward."
Following last weekend's crypto-dip, it isn't surprising that the company is trying to make the most of another potential bull run. Mining stocks are proving to be popular alternatives to holding digital assets, so are always worth keeping an eye on if you suffer from crypto-FOMO.
Should You Invest in Hut 8 Shares?
One of the most frequently asked questions we receive is, "what stocks are best to buy right now?" It's a wide-ranging question, but one that we have answered… Our AskTraders stock analysts regularly review the market and compile a list of which companies you should be adding to your portfolio, including short and longer-term positions. Here are the best stocks to buy right now