Shares of IronNet Inc (NYSE: IRNT) were up as high as 57.11% during premarket trading as Redditors pushed the cybersecurity firm's share price higher in a renewed surge.

However, many wonder whether the company is worth all the hype or, like other mem stocks, whose value does not match their stock price rallies.
Well, the good news is that IronNet has an actual market value in that demand for its cybersecurity services is growing as more firms adopt cloud computing business solutions. 
The company is also keen on growing non-organically via mergers and acquisitions and creating subsidiaries in key international markets.
A recent report by Seeking Alpha placed the fair value of IronNet stock at $55, which was just two days ago, which must be the reason behind the latest rally that has driven the firm's stock to the $55 level.
IronNet expects to grow its revenues by up to 150% by 2023 as it grows its current business due to its partnerships with many Fortune 500 companies and wins new business due to its aggressive marketing strategies.
Furthermore, analysts expect the company's sales figures to become much better in 2025 as it secures more government and enterprise clients, whose orders are usually to the tune of millions of dollars.
Crowdstrike is IronNet's main competitor that was founded in 2011, three years before IronNet's formation. Analysts believe that IRonNet is currently three years behind Crodnwstrike and is following a similar growth trajectory, which is the basis for this analysis. 
Therefore, while we can attribute IronNet's latest rally to Redditors' bullish trades, this time, we know that the move is also supported by the solid fundamental analysis of the company's business and prospects. 
I would not buy IronNet shares at current prices as I believe we will get a pullback in the future, presenting an excellent entry opportunity.
*This is not investment advice.  
IronNet share price.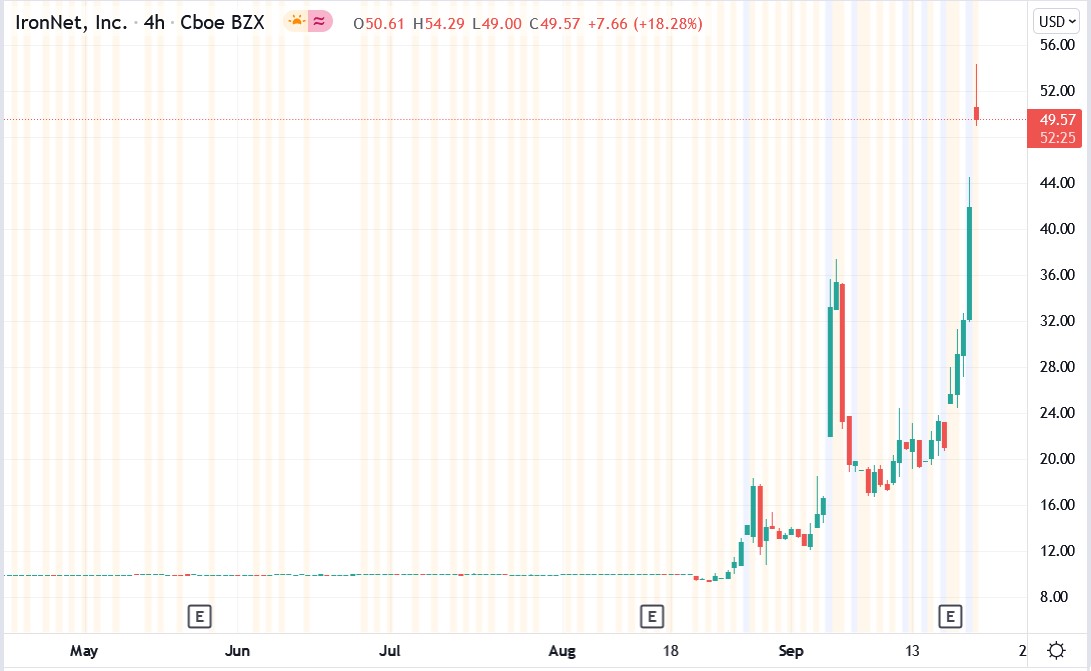 IronNet shares were up 57.11% premarket. So do the fundamentals support the latest rally.