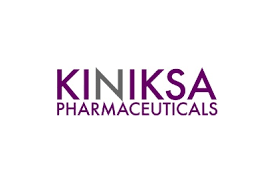 Kiniksa stock dropped as much as 13% in Premarket trading
The company Phase 2 trial of mavrilimumab missed the efficacy endpoint
Pharmaceutical companies working on Covid-19 related illnesses often find themselves in a bit of a make-or-break scenario. Not only are they on the frontline of the pandemic effort, but they also find themselves in an incredibly critical firing line. 

Trial results have the power to send stock soaring, but similarly, have the ability to send it sharply in the other direction. Today, Kiniksa Pharmaceuticals (NASDAQ: KNSA) released disappointing results from a Phase 2 trial of mavrilimumab in Covid-19 related acute respiratory distress syndrome (ARDS).
With the trial missing its intended endpoint, the stock dropped as much as 13% in Tuesday premarket trading before recouping some losses in early trading, now showing a daily loss of 7.5%.
The study evaluating the safety and efficacy of mavrilimumab in hospitalized, nonmechanically ventilated adults didn't meet the primary efficacy endpoint of the proportion of patients alive and free of mechanical ventilation by day 29 of the trial. The trial, aimed at a severe form of lung failure that is associated with life-threatening cases of Covid-19 called ARDS, often leaves patients unable to breathe on their own and in need of a ventilator. 
The team at Kiniksa argues that the results, whilst causing a negative reaction in the market, are simply a small hurdle in the long-term efficacy of mavrilimumab, and the next stages are already underway.
Is Now a Good Time to Invest In Kiniksa Shares?
Healthcare stocks, including Kiniksa shares, saw a wave of investors buy their shares during the pandemic. Governments also pumped money into the companies in an attempt to speed up the vaccine process. But, what happens now vaccines have been approved and the pandemic is becoming less prominent? Should we still invest in coronavirus-focused healthcare stocks? Or should we look to firms tackling other areas? Here are the best healthcare stocks to buy now…