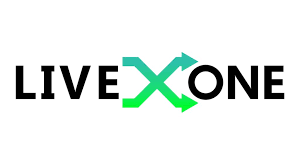 LiveOne enters a binding Letter of Intent with Trader2B for the use of Trader2B's technology and platform
LVO Stock rallied around 10% in early Thursday trading
An incredibly prominent name in global media, LiveOne (NASDAQ: LVO) announced today that it has entered into a binding Letter of Intent with the trading platform Trader2B. LiveOne stock rallied strongly in premarket trading, before consolidating on gains of around 8%. The global platform is well situated in live stream and on-demand audio technology; as well as video/podcast content. 

The deal will facilitate the exclusive licensing and use of Trader2B's technology and platform in all music categories in order to gamify LiveOne's platform and user experience. Furthermore, the Letter of Intent will provide an exclusive option to purchase Trader2B's business, assets, or operations within 180 days of the gamified platform's release by LiveOne. This is the last in a string of 8 acquisitions by LiveOne, a company whose aggressive expansion strategy is key to maintaining global reputation.
Robert Ellin, Chairman, and CEO of LiveOne expresses his excitement:
"We are excited to gamify LiveOne and offer our 100 million + audience the ability to win over $1 million in prizes…This new platform will offer LiveOne memberships exclusive and original opportunities while keeping members informed about new artists, concerts, events, and industry news."
Makram Kebti, CEO of Trader2B seems equally pleased with the partnership:
"My team and I are thrilled to partner with LiveOne to create a platform that will be fun and educational… We look forward to sharing our knowledge and technology to grow LiveOne's membership base and their engagement across the platform while focusing on music stocks and offering content and prizes from LiveOne's products and partners."
Currently, LVO stock is trading around $1.50, with a daily gain of just over 9%. LVO is still down 54% over 2021. 
Should you invest in LiveOne shares?
Tech stocks offer some of the best growth potential, but time and time again, traders and investors ask us "what are the best tech stocks to buy?" You've probably seen shares of companies such as Amazon and Netflix achieve monumental rises in the past few years, but there are still several tech stocks with room for significant gains. Here is our analysts view on the best tech stocks to buy right now