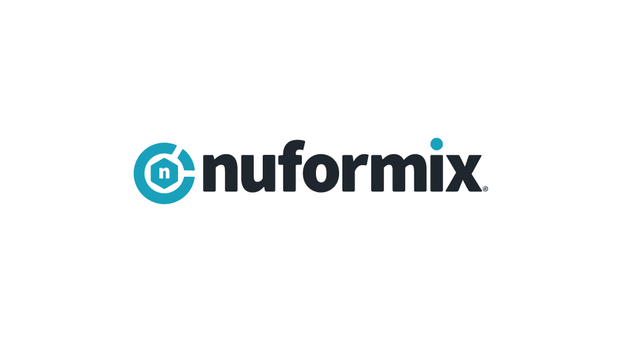 Shares of Nuformix PLC (LON: NFX) surged 19.3% after signing an exclusive licensing deal with Oxilio Ltd to develop and commercialise its NXP001 cancer drug candidate.

According to the agreement, Oxilio will develop, research and market NXP001 worldwide as a cancer treatment.
Nuformix received an undisclosed upfront payment from Oxilio on 23 September 2020, when the deal was announced and is still entitled to several milestone payments and a maximum annual royalty on net sales of up to £2 million.
Today's announcement is the culmination of months of negotiations on the structure of a global licensing arrangement after Oxilio exercised its option to acquire the NXP001 license on 22 March 2021.
Dr Anne Brindley, Nuformix's CEO, said: "We are delighted to complete the licensing agreement with Oxilio – achieving this exclusive global licensing deal for NXP001 in oncology is a major step forward as it validates the Nuformix technology and intellectual property, and also endorses our strategy of repurposing drugs and licensing at an early stage."
Brindley also clarified that Nuformix would now focus on developing its two lead assets NXP002 and NXP004.
Dr Simon Yaxley, Oxilio's Co-Founder and Director, said: "We are pleased to expand our clinical development pipeline with the licensing of NXP001, which is highly complementary to our strategy of identifying, repurposing and commercialising existing drugs to address unmet needs in cancer therapy."
The rally in Nuformix shares did not last long as the stock had given up all its gains by the time of writing, indicating that investors were still generally bearish on the company.
Nuformix shares have edged higher after hitting new all-time lows in late August, and many were hoping that today's rally would be sustained. Still, we can rule out a future rally.
I would not buy the shares now since they are trading in the middle of a wide range.
Nuformix share price.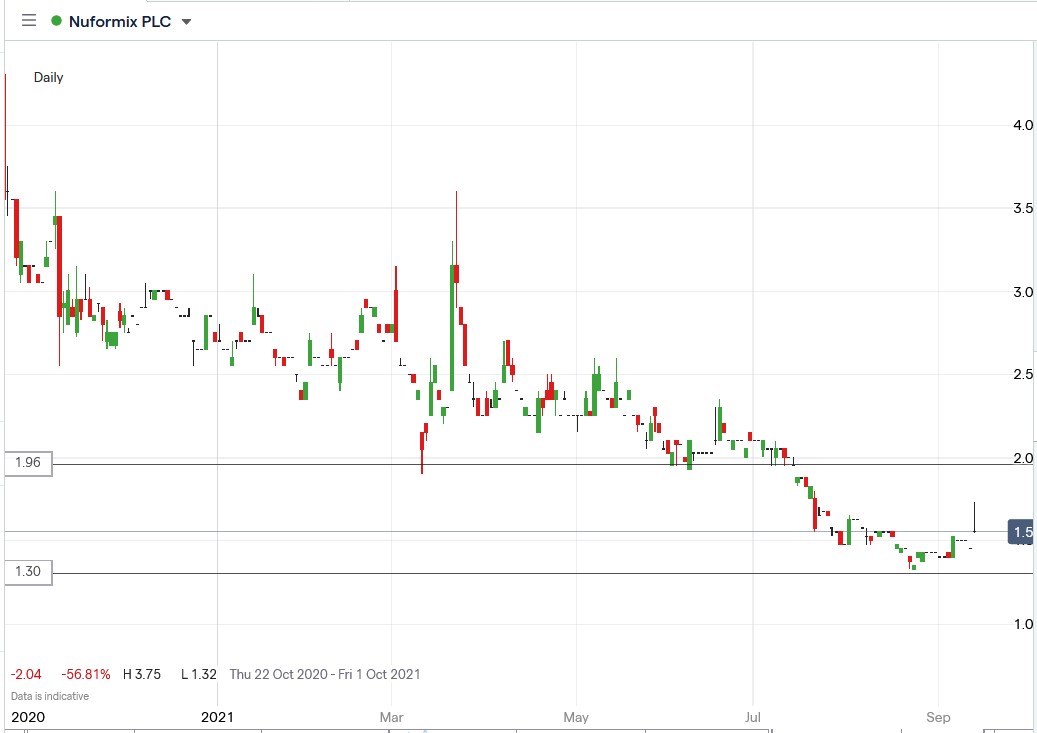 Nuformix shares rallied 19.31% higher to trade at 1.73p, rising from Friday's closing price of 1.45p.