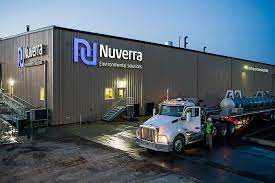 Nuverra Environmental (NYSEAMERICAN: NES) stock surged over 100% in mid-market Monday trading, following an announcement that they will be acquired by Select Energy Services, a provider of sustainable full life cycle water and chemical solutions to the U.S oil and gas industry. The news of the transaction traveled quickly, sparking a powerful bull run and reaching daily gains of 122%. 

The transaction will be finalized for a total of $45M, including the assumption of $20M in long-term debt and net of cash. Under further terms of the agreement, Nuverra stockholders will receive roughly 4.2M shares of Select Energy Class A common stock as an exchange for all outstanding Nuverra shares. 
 As put in the words of John Schmitz, Select's CEO:
"The Nuverra acquisition will strengthen our geographic footprint with a unique set of water logistics and infrastructure assets, particularly in the Bakken, Haynesville, and Northeast, while continuing to expand our production-related revenues."
Adding…
"With the Nuverra transaction, we will be adding more than 300,000 barrels per day of permitted daily disposal capacity in Texas, Louisiana, North Dakota, Montana, and Ohio. When combined with our existing assets and other recent acquisitions, this brings our company-wide permitted daily disposal capacity to approximately 2.5 million barrels per day."
The acquisition is expected to be completed in Q122, should it meet the approval of Nuverra stockholders. NES stock is holding onto daily gains of 120% – trading at a price of $3.07.
Should You Invest in Nuverra Shares?
One of the most frequently asked questions we receive is, "what stocks are best to buy right now?" It's a wide-ranging question, but one that we have answered… Our AskTraders stock analysts regularly review the market and compile a list of which companies you should be adding to your portfolio, including short and longer-term positions. Here are the best stocks to buy right now