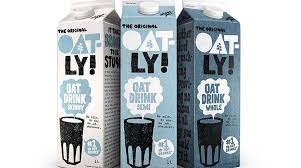 Oatly (NASDAQ: OTLY) stock plummeted in Monday morning trading, currently showing a daily loss of over 18% and dropping. Whilst the companies Q3 earnings weren't shocking, lowering the fiscal year target threw off investors today, sparking a large sell-off when the opening bells rang. 

The dairy-alternative company has been successful in cementing itself as a go-to brand for oat-based products; honing on on the cultural shift that revolves around environmentalism. There is a global growing demand for Oatly products, demonstrated clearly in the company Q3 earnings – with a revenue jump of 49%.
However, gross profit fell to 26.2% from 31.3% the previous year. The company explained that the loss was down to higher logistical expenses in EMEA and the Americas as well as inflated container rates.
Off the back of these supply chain issues, Oatly dropped their total 2021 revenue guidance from over $690M to $635M – a move that investors didn't take kindly to this morning. Making their public debut in May, Oatly were faced with Covid obstacles that slowed global operations. From inflation to workforce shortages, food manufactures are still feeling the friction against pre-Covid economic normality. 
Since its public debut, Oatly has had an annual loss of 52%, hit hard by today's 18% drop-off.  Currently trading at $9.60, easing headwinds and increased global mobility could change everything for Oatly.