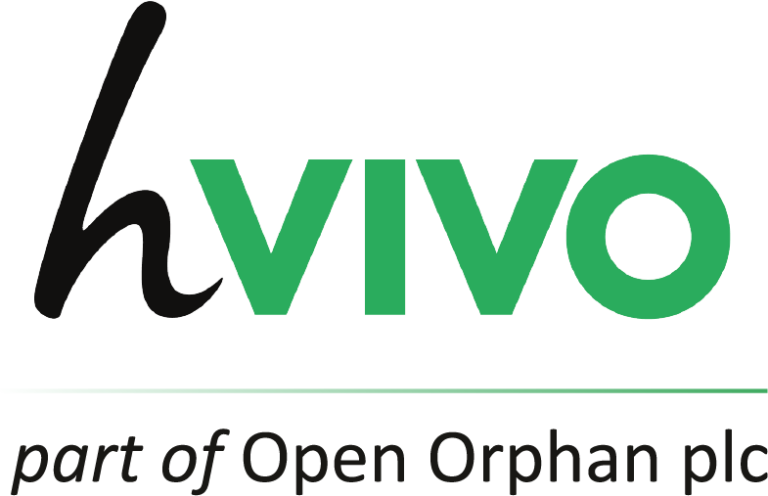 Open Orphan PLC (LON: ORPH) share price spiked 2.8% higher after the company highlighted a report from SAB Biotherapeutics (NASDAQ: SABS) regarding a human challenge study conducted on its behalf by hVIVO.

Open Orphan revealed that its subsidiary hVIVO had conducted a human challenge study to test SAB-176, treatment for seasonal influenza via a Phase 2a randomised, double-blinded, placebo-controlled study.
hVIVO used its Influenza Human Challenge Study Model to conduct the study that tested the safety and treatment efficacy of SAB-176 in 60 healthy adults.
The participants were inoculated with a pandemic influenza strain (pH1N1) and then randomly received either a placebo or SAB-176.
SAB-176 demonstrated statistically significant (p = 0.026) reductions in viral load combined with statistically significant reductions in clinical signs and symptoms versus the placebo. Furthermore, none of the participants had any adverse side effects.
SAB Biotherapeutics now intends to proceed with a phase 2 clinical trial following the positive results achieved during the human challenge study.
Cathal Friel, Open Orphan's Executive Chairman, said: "I am pleased that SAB has received positive results for SAB-176 from its influenza human challenge trial, conducted by hVIVO. SAB-176 met its primary endpoint and, based on partial data, appears to have met a key secondary endpoint. These encouraging results support proceeding to a Phase 2 clinical trial.
Adding:
"hVIVO has successfully been delivering Influenza human challenge trials for over two decades, and we look forward to continuing to support Big Pharma and biotechs to provide early proof-of-concept for novel vaccines and antivirals."
Mariya Kalinova, hVIVO's Medical Director, commented: "We are delighted to see these positive results from the Phase 2a Influenza Human Challenge Study for SAB Biotherapeutics' novel anti-influenza human immunotherapy, SAB-176. The encouraging reductions in viral load and clinical symptoms, along with the promising safety and tolerability data observed in this challenge study, suggest SAB-176 may have a positive impact on individuals with influenza.
Adding:
"This successful study demonstrates the way that Phase 2a challenge studies can help advance drug development and provide a value inflection point for innovative products such as SAB-176 as they move towards a full Phase 2 study."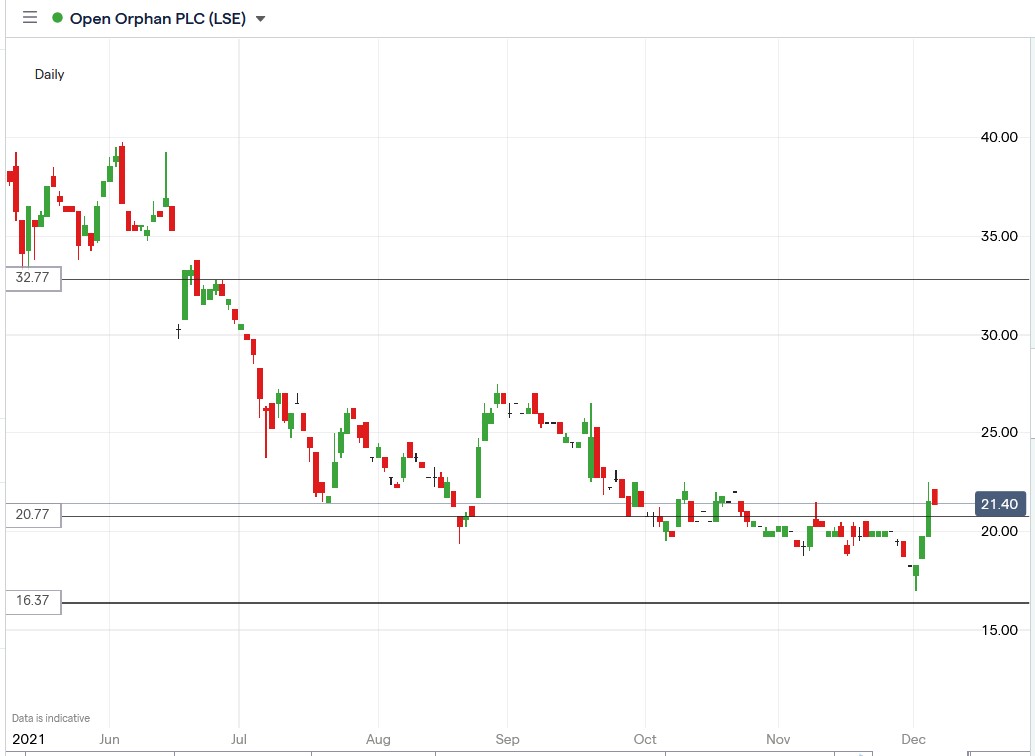 Investors were pleased with the news that indicated Open Orphan's pivot to human challenge studies is paying off.
In addition, those interested in the company's shares may find the current prices quite attractive, given that the shares have fallen 39.5% in the past year but are down 17.3% since January.
*This is not investment advice. Always do your due diligence before making investment decisions.
Open Orphan share price.
Open Orphan share price spiked 2.79% higher to trade at 22.10p, rising from Friday's closing price of 21.50p.
Should you invest in Open Orphan shares?
Open Orphan shares are traded on the London stock exchange's AIM market (the alternative investment market), which is the submarket specifically for smaller companies. AIM stocks are attractive to investors as they have tax advantages and smaller companies have the potential to benefit from rapid growth. But are Omega shares the best buy? Our stock market analysts regularly review the market and share their picks for high growth companies.