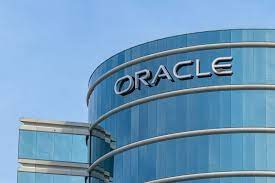 Stock in Oracle Corp (NYSE: ORCL) rallied just over 14% in Friday premarket trading, soaring past all-time highs as the company posts better-than-expected Q2 earnings, with the cloud services industry continuing to be a prized sector in technological innovation. Oracle has grown nearly 120% over the last 5 years, cemented by today's gains reflective of a positive quarter. 

The cloud-focused software group released its Q2 earnings postmarket Thursday, sending the stock soaring in today's premarket. Set to open with gains of 14%, Oracle posted earnings that closely beat analyst estimates – reassuring for those looking towards the cloud services industry.
The company posted an EPS of $1.21 – up 14% and ahead of analyst estimates by $0.10. Revenue also beat guidance by $200M, with total quarterly revenue at $10.4B, outlining 6% year-on-year growth. The positive results have been driven by a 22% growth in business cloud applications, an area that contributes to roughly $11B in annual revenue and boasts profit margins of 84%. 
With bookings also increasing 11% from last year, Oracle has also forecast promising current quarter figures, with revenue estimates of between $10.7B and $10.9B. This being said, Oracle isn't alone in its quest to dominate cloud computing. In fact, the company lags a little behind the growth seen in companies like Salesforce. 
Oracle is trading with a premarket gain of 13.6%, creating new all-time highs at a price of $100.87.
Should you invest in Oracle shares?
Tech stocks offer some of the best growth potential, but time and time again, traders and investors ask us "what are the best tech stocks to buy?" You've probably seen shares of companies such as Amazon and Netflix achieve monumental rises in the past few years, but there are still several tech stocks with room for significant gains. Here is our analysts view on the best tech stocks to buy right now