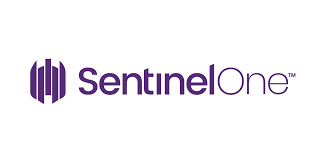 SentinelOne (NYSE: S) reported their Q3 results after market close on Tuesday, spurring a market reaction this morning that has left investors blaming inflation fears for a surprising drop in SentinelOne stock. The cybersecurity company entered premarket trading with a loss of over 13%, despite beating analyst predictions. 

The company reported ad adjusted loss of $0.15 per share with a revenue of $56M, compared to analyst expectations of -$0.18 per share and revenue of $49.6M for the quarter ending October 31st. It seems that there are macroeconomics factors at play here, with inflation and Covid fears curbing positive investor sentiment. 
Like a multitude of ballooning software stocks, SentinelOne is in the midst of a strong pullback, retreating on the solid bull run following the company's IPO back at the end of June. Investors tend to trade with caution and reservation in periods of financial angst, hence SentinelOne stock acts as, in the words of Needham analyst Alex Henderson – "a crucible for investor sentiment".
Today's drop is by no means a first for this quarter, with other software company's like DocuSign also witnessing sizeable sell-offs following earnings releases. Despite SentinelOne posting revenue growth, bullish caution remains strong. 
SentinelOne stock is currently trading with a premarket loss of 13%, at a price of $44.40. Software stocks hold serious potential, but consistent profitability will still underline the road to growth. 
Should you invest in SentinelOne shares?
Tech stocks offer some of the best growth potential, but time and time again, traders and investors ask us "what are the best tech stocks to buy?" You've probably seen shares of companies such as Amazon and Netflix achieve monumental rises in the past few years, but there are still several tech stocks with room for significant gains. Here is our analysts view on the best tech stocks to buy right now