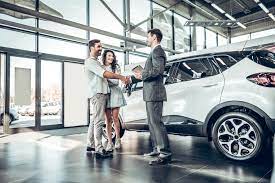 Jiuzi Holdings (NASDAQ: JZXN) stock jumped 7.2% in early Tuesday trading following a promising announcement regarding an agreement with Zheijang Youxing New Energy CO, the sole distributor of Ruichi Automobiles for institutional clients. It appears the EV franchisor is seeking to innovate through collaboration and forward-thinking partnerships, a move that has pleased Jiuzi bulls and EV fanatics alike.

The agreement will involve the joint engagement of the procurement and sales of Ruichi Electronic Vehicles throughout China. The agreement is centered on a bold vision, with targetted sales of up to 1000 Ruichi EV's in 2022. More so, Jiuzi will provide RMB 10M in a revolving credit line to Youxing for partial payment cover to Ruichi, allowing Youxing to repay the loan following the EV sales. 
Shuibo Zhang, CEO of Jiuzi Holdings, stated:
"We are excited to establish this partnership with Youxing. Youxing is the exclusive nationwide distributor for institutional clients as well as the general agent of Ruichi Auto in Hangzhou. On the other hand, Ruichi is one of the leading electronic mini commercial van manufacturers in China. Our cooperative model will both alleviate the financial burden of Youxing and boost Jiuzi's sales of the Ruichi EV, and effectively minimize our financial risk as we have the right to sell the EVs in case of Youxing's default to repay."
The EV industry is booming on a global scale. With over 300 EV manufacturers in China, Jiuzi Holdings is sitting in good stead for the shift towards clean energy. JZXN stock hasn't had a great year, with price dropping continuously since the company's IPO in May this year. JZXN is currently showing a daily gain of 8.61%, trading around $1.64.
Should You Invest in Jiuzi Shares?
One of the most frequently asked questions we receive is, "what stocks are best to buy right now?" It's a wide-ranging question, but one that we have answered… Our AskTraders stock analysts regularly review the market and compile a list of which companies you should be adding to your portfolio, including short and longer-term positions. Here are the best stocks to buy right now