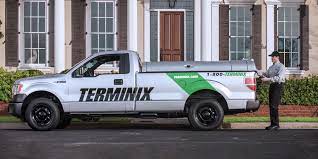 Terminix (NYSE: TMX), one of the largest pest control companies in the world, announced today that they will be acquired by Rentokil, a prominent name in British pest control. The news was interpreted as a story of two sides – with Terminix Global stock surging over 25%, but with Rentokil stock plunging almost 10%.

In Rentokil's move to globalize, the acquisition of U.S competitor Terminix appeared the first priority in order to efficiently scale and grow as desired. The deal will be funded through a transaction involving $1.3B in cash and more than 640M Rentokil shares – implying a Terminix stock value of $55 – a 47% premium on Terminix's Monday closing price. 
Although Rentokil shared benefitted from a spark in bullish momentum, the move was quickly reversed and stock is currently down just under 10%. Whether it was a bout of sharp profit-taking or changing sentiment regarding their largest acquisition to date – sellers were very much present in the UK market. 
However, it's all rosy for Terminix investors this morning, as the stock continues to demonstrate strong support in premarket trading. As the price starts to consolidate around the $47.50 level, we might have to wait for the opening bells for a surge in support from retail traders. TMX is holding onto a premarket gain of 27%, trading at a price of $47.50. 
Should You Invest in Terminix Shares?
One of the most frequently asked questions we receive is, "what stocks are best to buy right now?" It's a wide-ranging question, but one that we have answered… Our AskTraders stock analysts regularly review the market and compile a list of which companies you should be adding to your portfolio, including short and longer-term positions. Here are the best stocks to buy right now